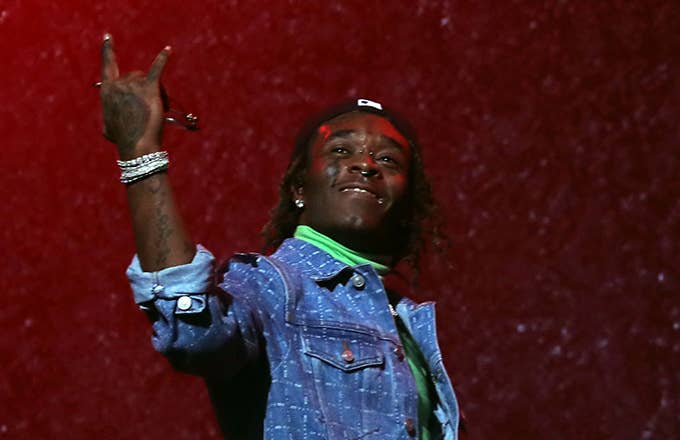 Nav dropped his Bad Habits project on Friday, but it didn't feature Lil Uzi Vert like the Toronto rapper originally hoped. He claimed that Generation Now co-founders DJ Drama and Don Cannon were responsible for blocking Uzi's appearance, although Drama later denied the allegations. With all the holdups Uzi has experienced in the past few months, Drama has clarified in the wake of Nav's comments that him and Cannon are not blocking the release of the highly anticipated Eternal Atake, either.
In a comment on a DJ Akademiks' Instagram post, Drama explained, "Uzi should put EA out tomorrow or any day he wants." Uzi has been vague about the status of Eternal Atake since he announced his "retirement" back in January, later placing the blame on his label Atlantic Records. Drama, however, seems to indicate that Uzi has full control of when he drops it. "He has me & Cannon's total support and blessings to drop it," he added.
While this is far from a confirmation that Eternal Atake is coming anytime soon, it would indicate that the Philly rapper isn't as retired as he had his fans believe. "I wanna take the time out to say I thank each and every one of my supporters but I'm done with Music," he wrote on his Instagram Stories back in January. "I deleted everything. I wanna be normal ... I wanna wake up in 2013. You are free."