Diddy and Jay Z Lead Forbes' Wealthiest Hip-Hop Artists of 2017 List
Jay Z is only $10 million behind Diddy in the list of richest figures in rap.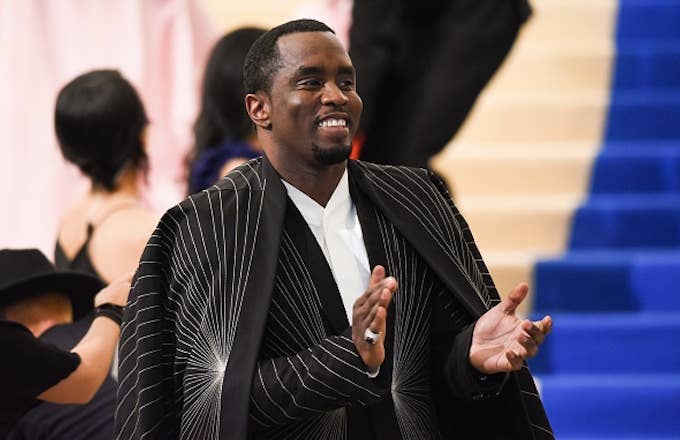 Getty
Sean Combs attends Met Gala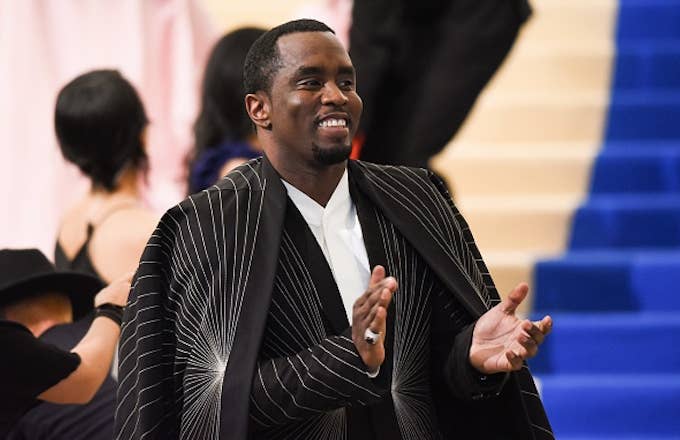 Diddy has secured his title as the wealthiest hip-hop artist of 2017; however, Jay Z is making up serious ground.
According to Forbes' annual "Forbes Five" list of the richest figures in the rap game, Hov has taken the No. 2 spot from Dr. Dre, with an estimated $810 million net worth. That's a whopping $200 million increase from last year's estimate. Jay's nest egg got a sizable boost from Sprint's nine-figure investment in Tidal. Back in January, the telecommunications company put $200 million in the streaming service, increasing its value to $600 million—more than 10 times the amount the rapper paid for it in 2015. The leap puts him only $10 million away from Diddy, who is now worth an estimated $820 million, thanks in large part to his ongoing deal with Ciroc vodka as well as his Revolt TV venture and Bad Boy Family Reunion Tour.
The men have clearly made a lot of smart business moves, but which one will hit the $1 billion mark first?
Dr. Dre isn't too far behind. Though the rapper fell to No. 3 with $740 million, his wealth continues to grow with his lucrative Beats by Dre deal with Apple. Birdman follows Dre with $110 million, and Drake rounds out the top-5 list with $90 million. Drizzy's highly successful Views and More Life albums added a lot of dough to his bank account, in addition to his partnerships with mega-brands like Apple and Nike.
You can check out the full analysis at Forbes.