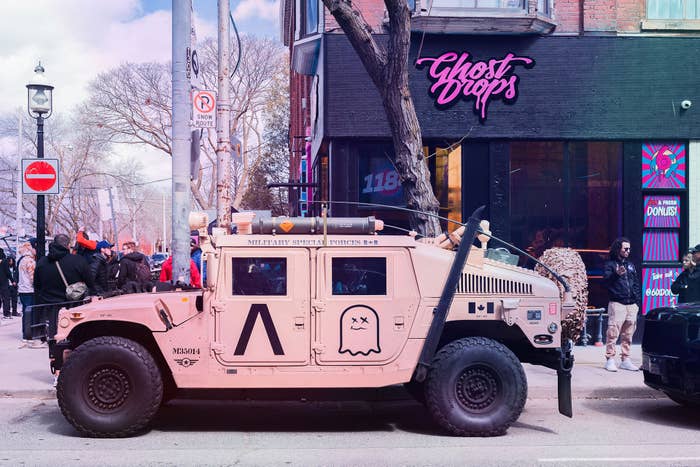 Leading Canadian cannabis brand Ghost Drops just opened up their flagship dispensary, right in time for 4/20. 
Located at 1184 Queen Street West in Toronto, the storefront opened its doors late last week. While a new dispensary opening on Queen West may not be anything new, Ghost Drops is raising the bar by partnering with local businesses like next-door neighbours 6ix Donuts—great news for those of us who get the munchies. They're also offering their weed in all formats, alongside ultra-select craft bud and products from never-before-experienced brands.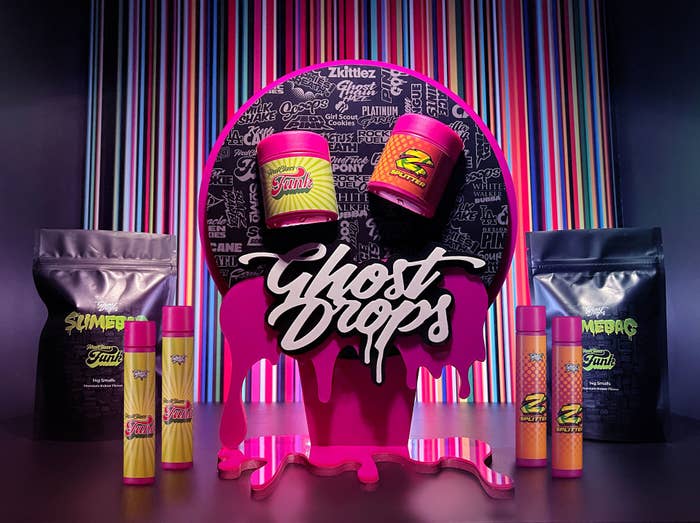 The storefront will also be the only place to buy limited-edition Ghost Drops merch, and will include a selfie wall and digital NFT displays of the brand's legacy cartoon artwork. 
"We are not launching this store just to have a store," says John Dean Durante, president and co-founder of Ghost Drops. "Our community has been with us since the early days and the goal has always been to provide them the ultimate consumer experience. This store is a place we can connect with our loyal fan base in a very tangible way. Our ambition is clear: we will continue to raise the bar in this space."
Alongside Durante as Ghost Drops co-founder is Toronto rap battle legend Organik (a.k.a. Travis Fleetwood). "It's an exciting time for the cannabis community. The legal landscape is starting to take shape and we are excited to be able to provide a home base as well as a destination location for all the connoisseurs who immerse themselves in top-shelf products," says Organik. "This location is built by the hands of the Canadian OG's that helped shape this community for the last two decades. The Ghost Drops Toronto location gives us an exciting opportunity to continue to curate that exact culture in our home town, and carve a path in the industry for strong brands consumers can be proud of."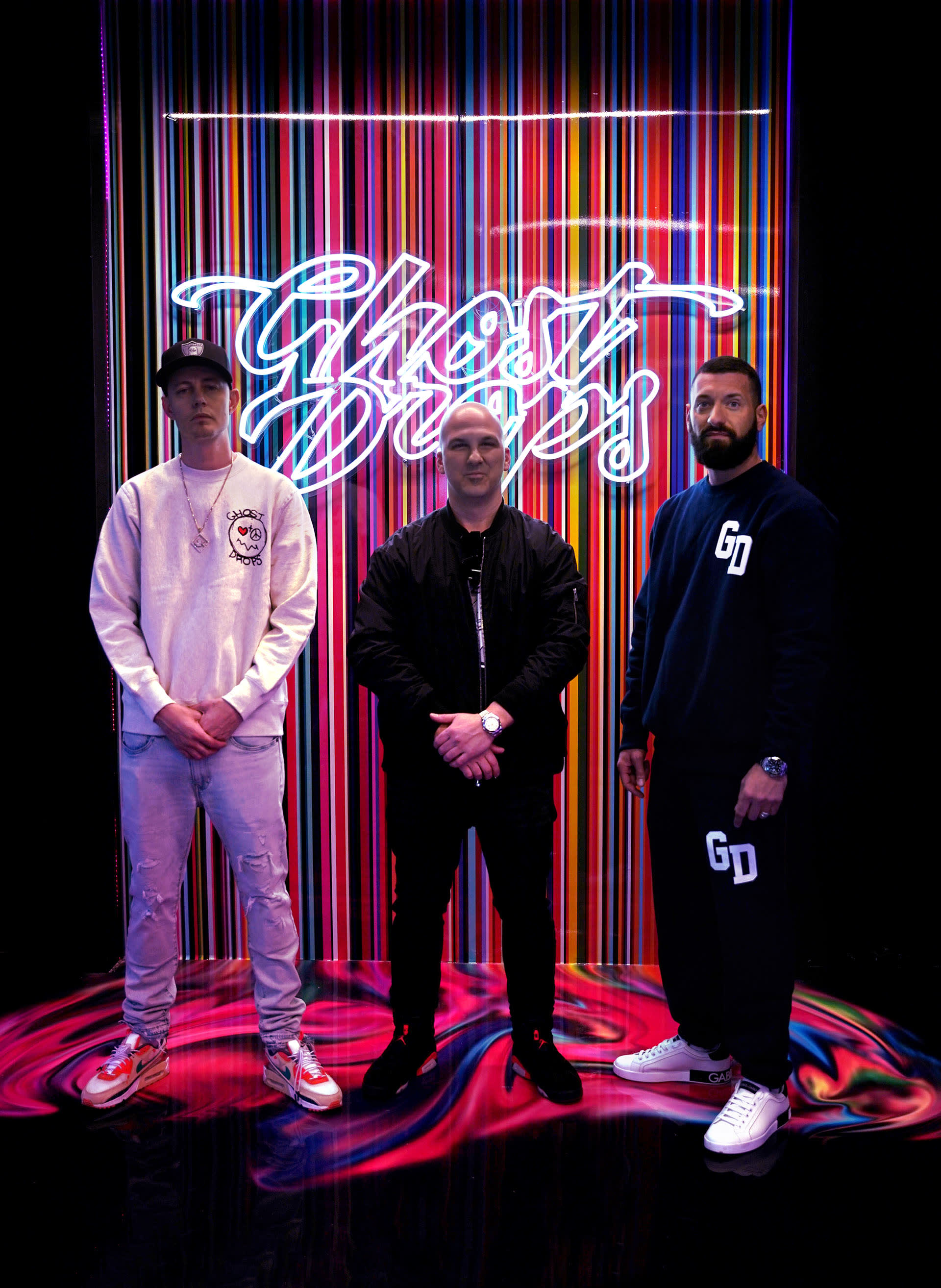 The move to create a Ghost Drops storefront came as they solidified their presence in the licit weed market. The brand was a crowd favourite on the legacy market before joining the world of Canadian legal cannabis at the beginning of the year. They were also featured on our list of Best Weed Strains in Canada, and are now the most-searched brand on the OCS website.