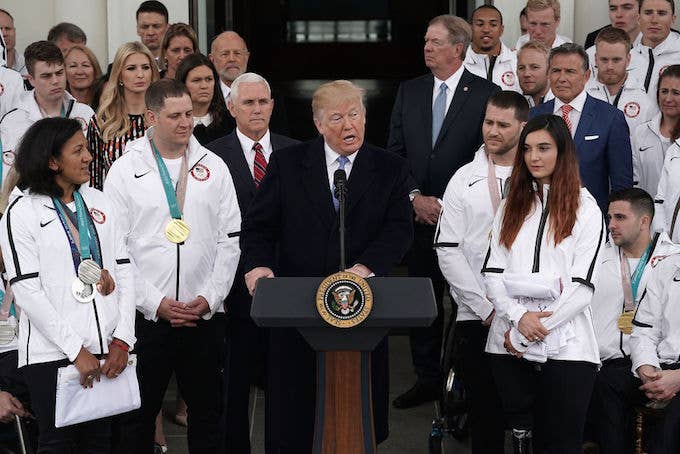 Donald Trump is facing backlash for some ableist comments he made about the 2018 Paralympic Games. "What happened with the Paralympics was so incredible and so inspiring to me," he said outside the White House on Friday. "And I watched—it's a little tough to watch too much, but I watched as much as I could."
What is so tough to watch about people competing in sporting events, Donald? The comments imply that there is something about athletes with disabilities that makes Trump uncomfortable. This year is the 12th rendition of the games, since they were started back in 1988, and they're currently taking place right now in Pyeongchang, South Korea.
Shortly after his comments hit the internet, the organization that runs  Paralympic Games fired back at Trump, remarking that a "record numbers of people around the world are not finding @Paralympics tough to watch."
Olympic athlete Adam Rippon, Cher, and a chorus of others also attacked Trump for the comments, some harkening back to Trump's mocking of a reporter with a physical disability in 2016.