Donald Trump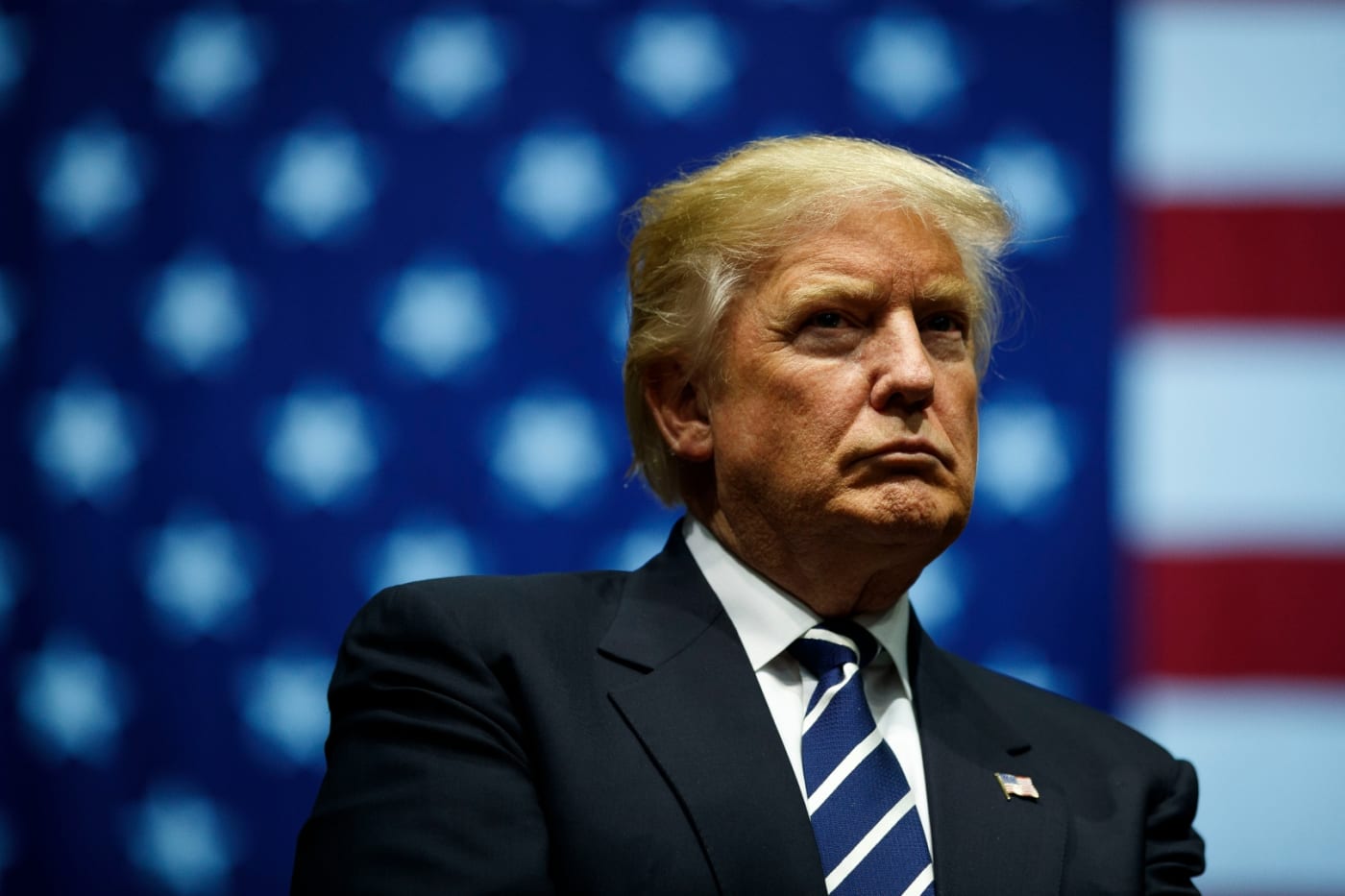 Donald Trump has had a long, sordid career. From real estate mogul to television star to President of the United States, his vocational path hasn't been linear. The Queens native got his start after graduating from The University of Pennsylvania when he took over his father's real estate company. The family business was soon renamed The Trump Organization, while Trump shifted its operations. Through the company, he supported and became involved in building various properties including hotels, casinos, skyscrapers, and golf courses like the infamous Mar-a-Lago. But outside of his real estate ventures, and the rampant licensing of his name, Trump looked toward the entertainment industry to make money. From 1996 to 2015,  Trump owned the Miss Universe Organization—Miss Universe, Miss USA, and Miss Teen USA beauty pageants—and in 2003 became the co-producer and host of The Apprentice. 
Throughout former President Barack Obama's administration, Trump began amassing supporters. His false, racist remarks about the validity of Obama's birth certificate caused people to rally behind him, before eventually announcing he would run for President during the 2016 election. After becoming the Republican front runner, Donald Trump defeated Hillary Clinton in the presidential race. 
For the next four years, Donald Trump's presidency deepened divides between the Republican and Democratic parties. These divides only worsened after Joe Biden won the 2020 election, as false claims of voter fraud ran rampant among conservative Republicans. Donald Trump pushed the narrative of America's "stolen election," which came to head on Jan. 6, 2021 when a violent group of domestic terrorists stormed the Capitol in support of the President, leading to his second impeachment during his presidency. Evidently, the deadly insurrection did not prevent Biden from heading to the White House on Inauguration Day. And, as his last act as President, Donald Trump chose to skip Biden's swearing-in ceremony, leaving Vice President Mike Pence to represent the former administration.