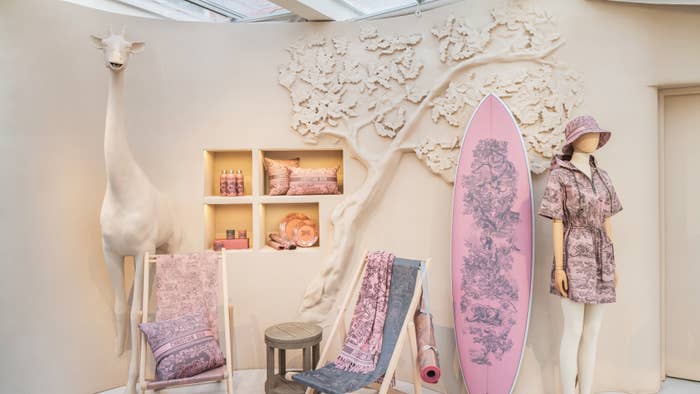 The Dioriviera experience is now open at the Beverly Hills Hotel on Sunset Boulevard.
As seen above and below, respectively, Dior's new pop-up has initiated a takeover of the famed location in celebration of the Dioriviera collection. In fact, the Beverly Hills Hotel edition is actually one of multiple similar experiences slated to bring the capsule to life across the world.
The boutique aspect of the pop-up is positioned parallel to what's billed as the "ultimate Dior hangout haven," which invites guests of the hotel to spend some time in an upscale state of relaxation in a distinctly Californian manner.
Get a closer look at the experience below. For those aiming to make it out in person, note that the pop-up is open now and will close up on Sept. 4.