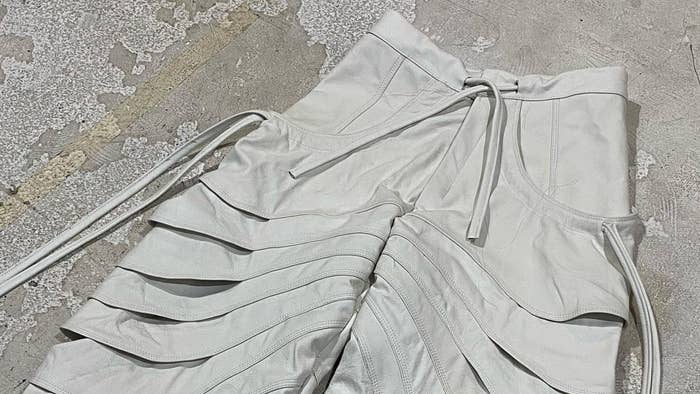 A Chicago-based designer claims he's been paid after sharing a thread on Twitter accusing a stylist who works for Drake of having initially "ghosted" and "refused" to compensate him for his work.
On Monday, Jackson Napier shared photos, screenshot-captured messages, and a detailed breakdown of a saga he says began with a request for a pair of pants from stylist Drew Ferguson.
"I made and overnight shipped these pants to Drake's stylist, Drew Ferguson, in under 48 hours and after receiving them he has ghosted me and refused to send payment," Napier said, adding that this was an example of a stylist "using their proximity to celebrities to take advantage of young designers."
From there, Napier looked back "a few weeks ago" to when he shared an image of the pants in question to social media in promotion of an upcoming runway. Shortly after showing the pants on Instagram, he said, he received a DM from Ferguson.
A series of conversations and calls began shortly after this initial discussion, with a pair of pants ultimately being finished by Napier "less than 48 hours" after the first DM about them.
"After receiving the pants we hop on a call and talk about creating a jacket to go along with the pants," Napier said. "As it would be easier to style for him. So we go ahead and make a few designs and send them over. He says he likes where one of the designs is going and then…Nothing."
At this point, according to Napier, he stopped hearing from Ferguson for a period of weeks. Thankfully, a subsequent update revealed that Napier had since been paid.
"It worked," he said when thanking those who had offered their support in his campaign to be compensated.
See Napier's tweets below.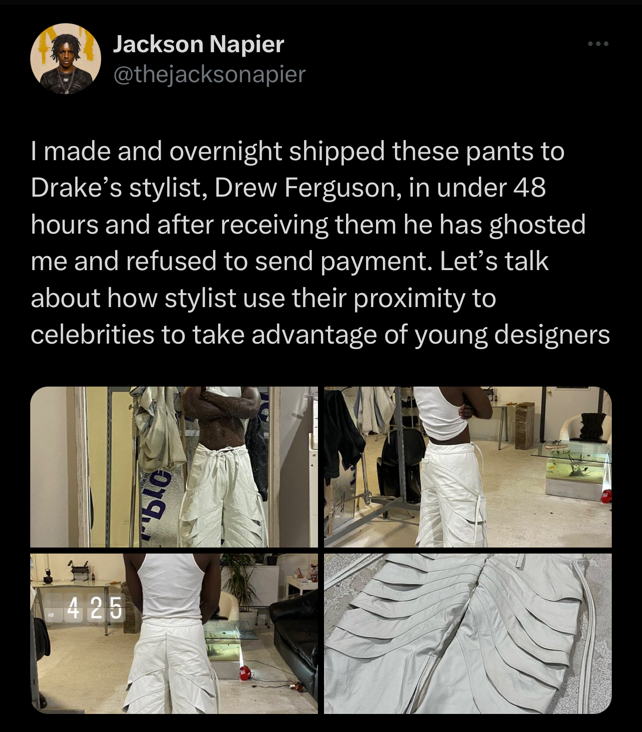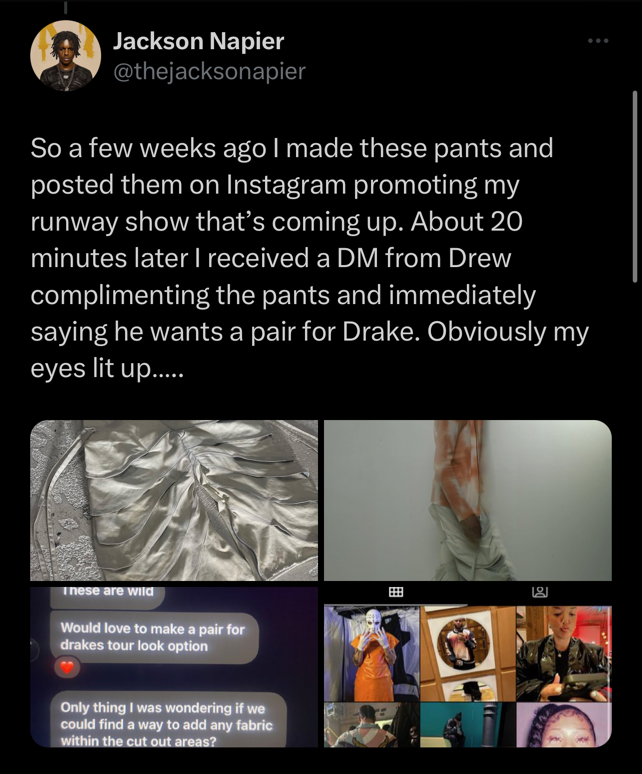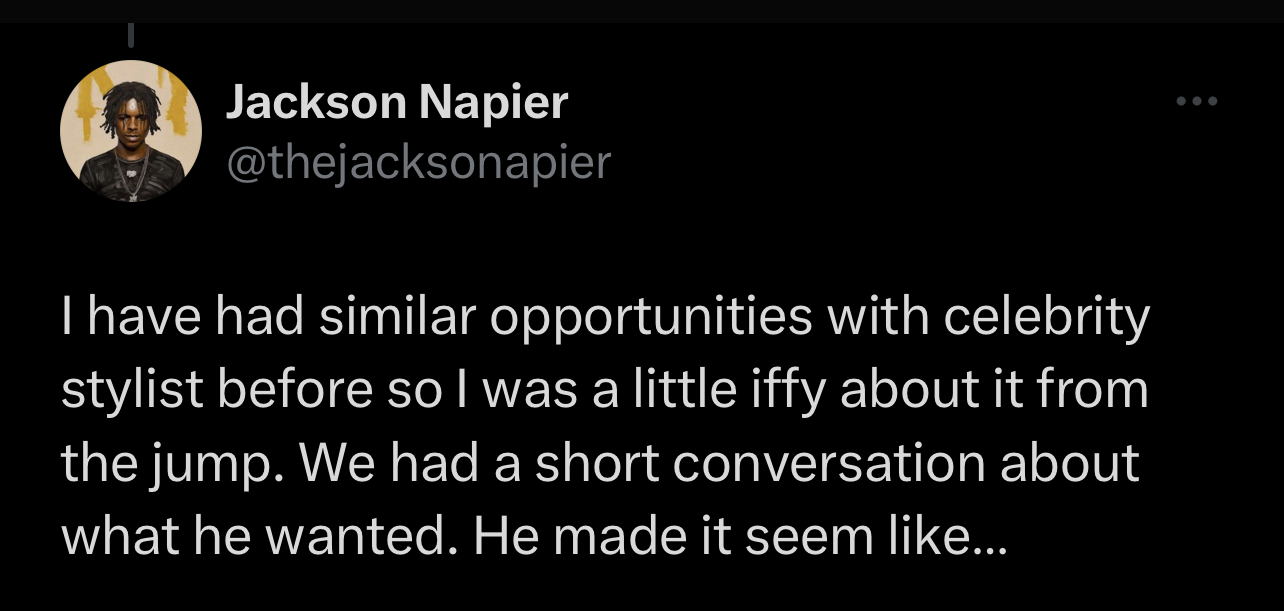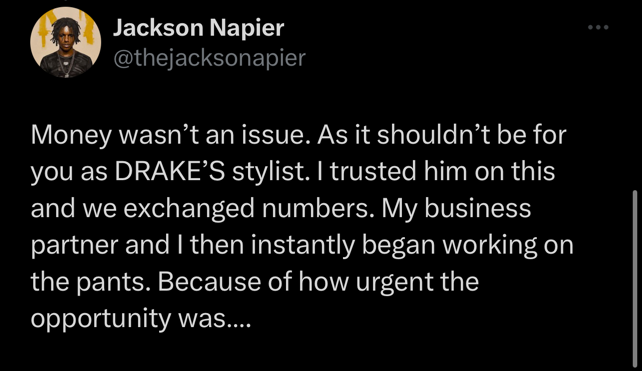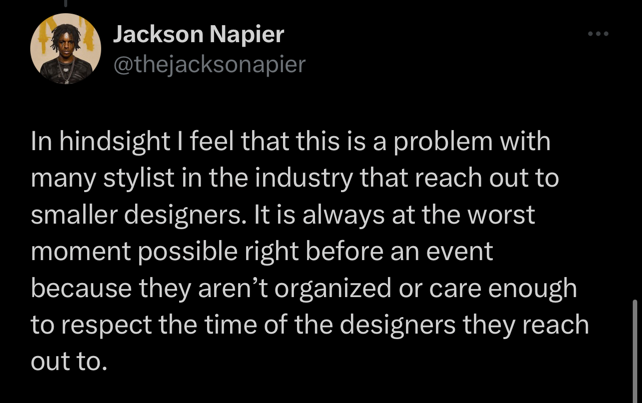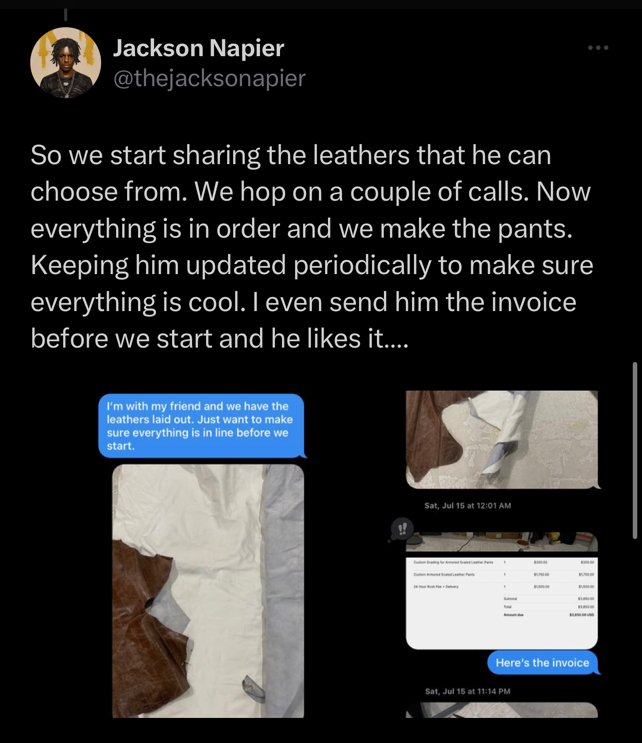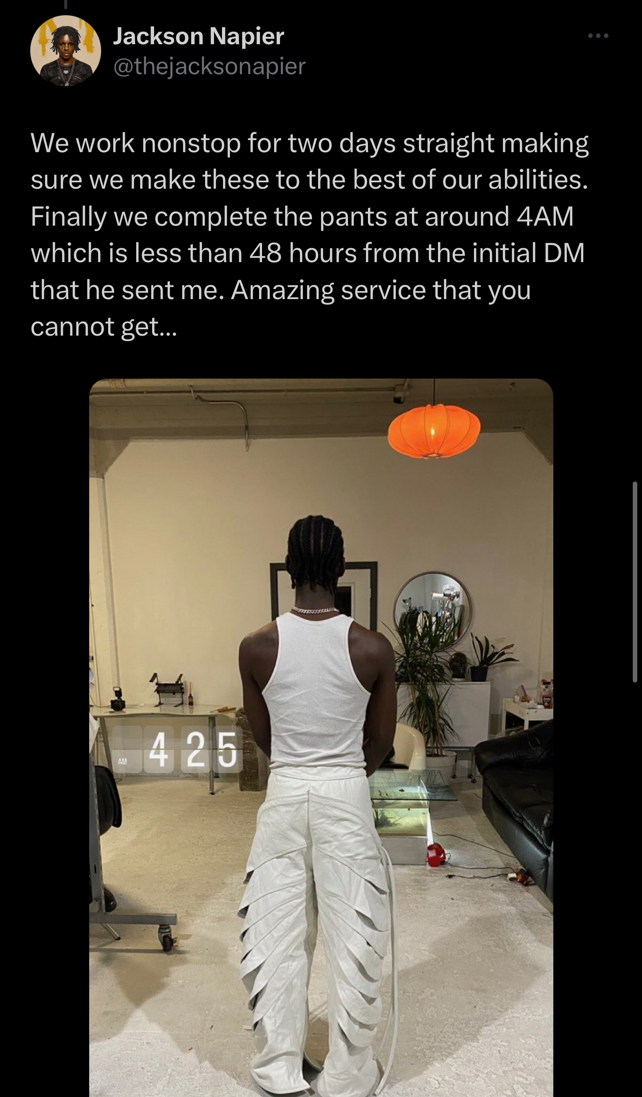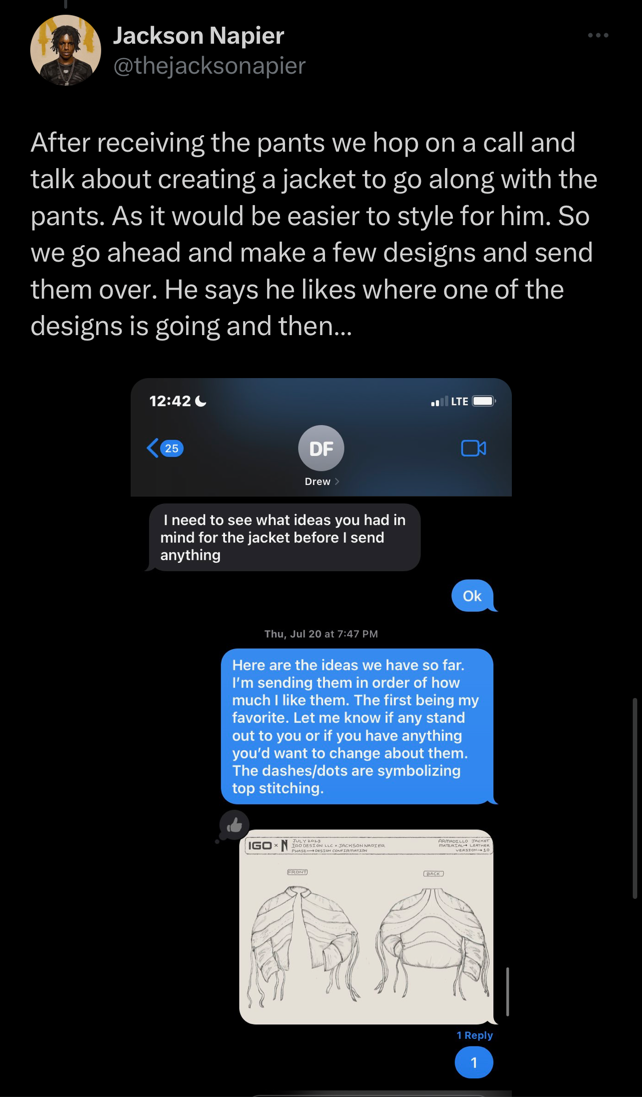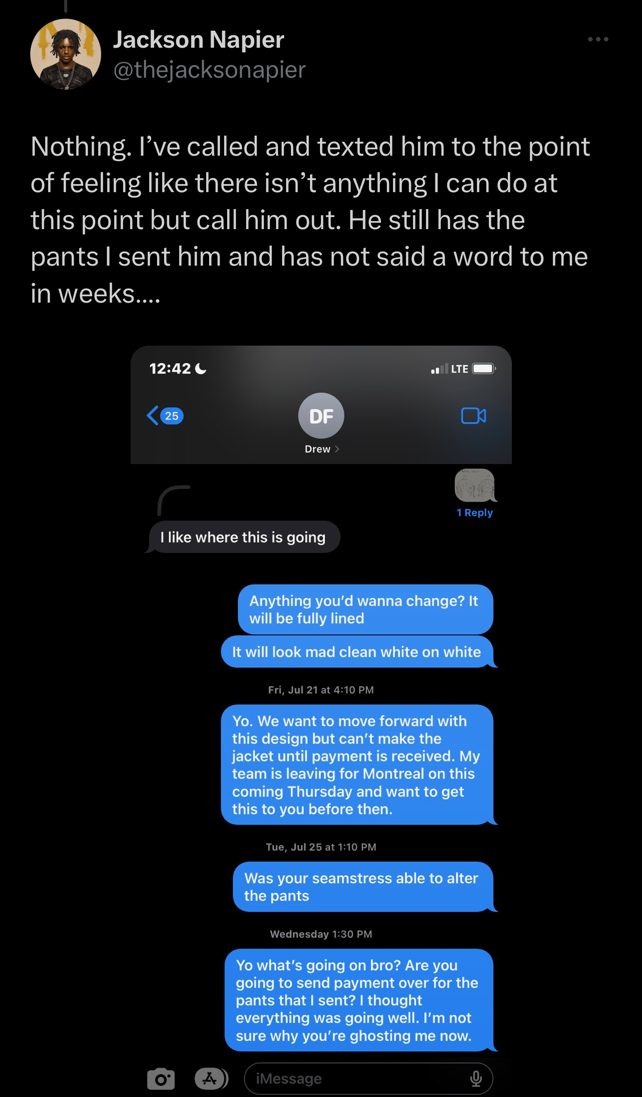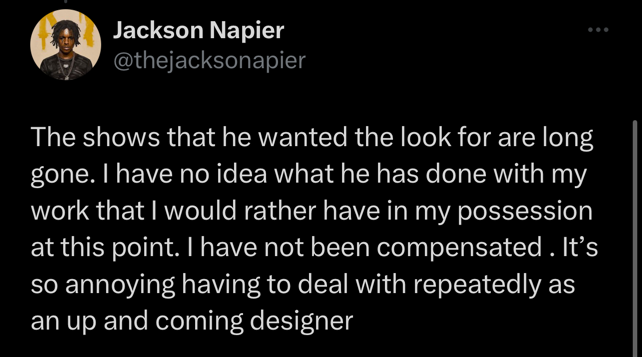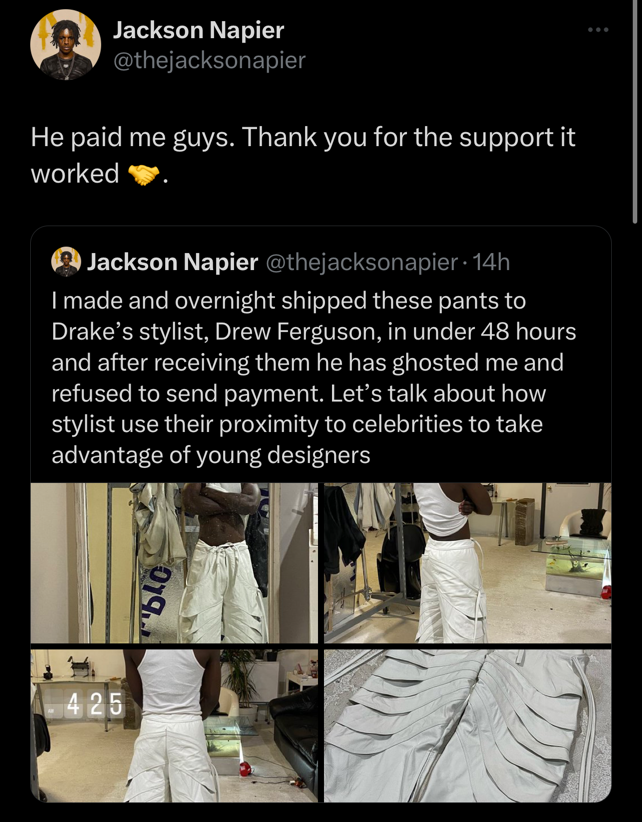 Later this month, Napier is staging his inaugural runway show in Chicago as part of the Antix Art Festival. For ticket info, hit this link.
Meanwhile, Drake is currently out on the road with his and 21 Savage's It's All a Blur Tour. Next on the schedule is a four-night run at the Kia Forum in Inglewood, California.