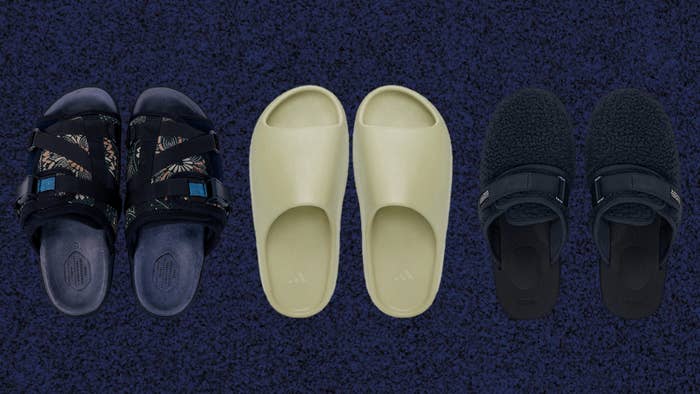 Well, we're still inside. As the COVID-19 pandemic continues on with no real sign of normalcy in sight, there is no better time to make sure you have all of the pieces necessary to remain relaxed and comfortable in quarantine. 
While items we might already have in our wardrobe like mesh shorts, sweatpants, and hoodies can easily be converted into loungewear, the boxes of sneakers stacked in our closet aren't necessarily something you want to wear for a Zoom meeting. That being said, slippers and sandals get our "house shoes" stamp of approval.  Whether you need to make a quick run to the grocery store (with your brand new mask on) or want that extra layer of comfort walking barefoot from your living room to bedroom everyday, the ease of slipping on these two types of footwear is unmatched. 
Plenty of your favorite brands like Kith, John Elliott, and Visvim all make formidable house shoes if you are search of a pair that will last you far beyond self-isolation. Nothing is wrong with the classics like Nike or Adidas slides either. From expensive Japanese fashion to affordable essentials, take a look at our picks for the best house shoes to buy right now.
Want to see what some of your favorite celebrities are rocking during quarantine? Make sure to check out House Shoes on Complex Sneakers' IGTV channel. New episodes are dropping at 11 a.m. every Tuesday morning.
Kith Classic Cord Slipper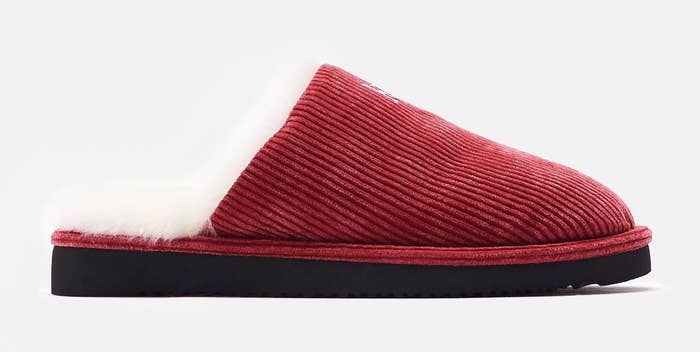 Price: $85
Where to Buy It:Kith
This option from Kith is an upgrade to the traditional house slipper with a corduroy upper and sheep fur liner for comfort. The backless style makes them convenient to slip on and off with ease for those quick walks from the kitchen to your bed. Kith fans will appreciate the logo embroidery. 
Stampd x Ugg Tasman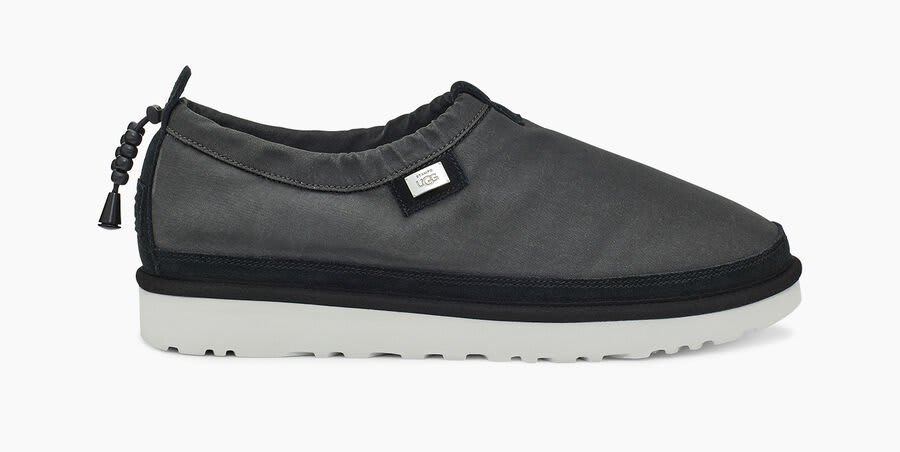 Price: $175
Where to Buy It:Ugg
Chris Stamp's brand Stampd collaborated with Ugg for three colorways of the Tasman. While the paisley option has since sold out, the white and grey versions are still up for grabs and perfect if you are trying to remain comfortable during your next Zoom meeting or need something to toss on for your next run to the grocery store. 
Yeezy Slide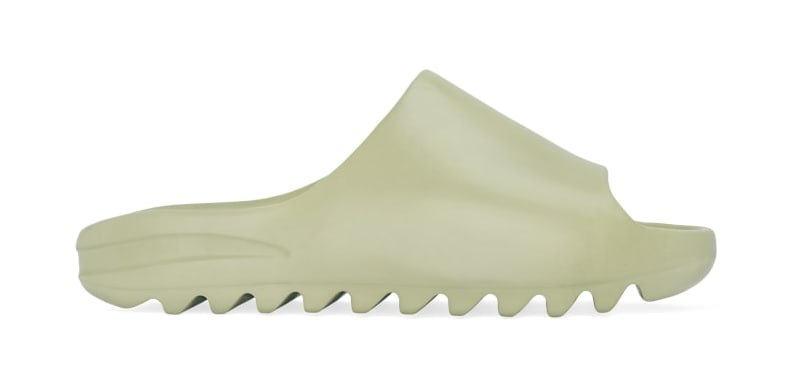 Price: $55
Where to Buy It:Yeezy Supply
Kanye West makes slides, too. Some people will love them for being attached to the superstar. Some people will hate them for the same reason. But they get the job done. Buy them small to achieve the full Ye wedding look. 
John Elliott x Suicoke Polar Fleece Slide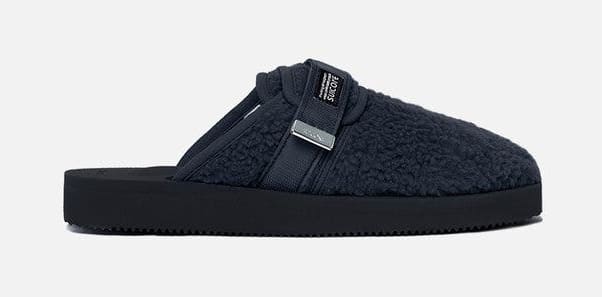 Price: $224
Where to Buy It:John Elliott
John Elliott has maintained a consistent relationship with Suicoke over the years, but one of his latest projects with the brand is tailormade to rock around the house. Polar fleece uppers. Easy to slip on. These are cozy boy certified.
Visvim Christo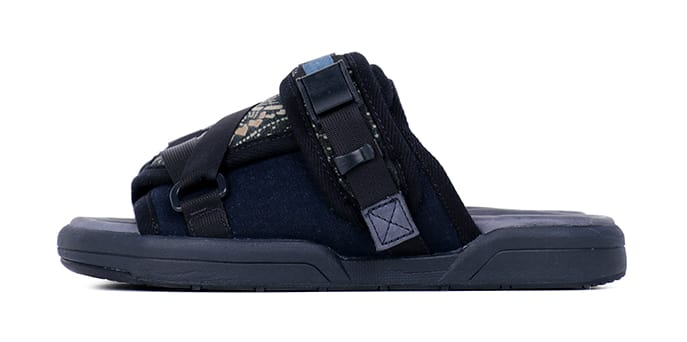 Price: $830
Where to Buy It:Visvim
The price tag alone, especially right now, will turn a lot of people off to these. But this is like the holy grail of sandals. If you wanna still get a fit off at all times, show off your affinity for Japanese fashion, and have the disposable funds to do so, the Visvim Christo is for you. 
Suicoke Moto-VS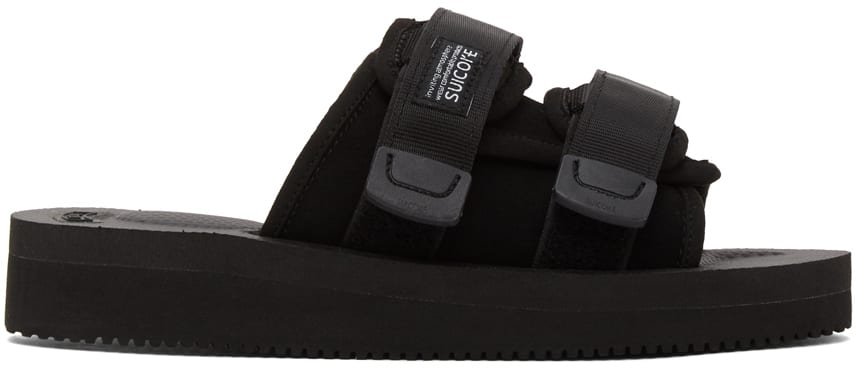 Price: $255
Where to Buy It:SSENSE
Suicoke has been the trendy pick for many people who want to upgrade to a more substantial slide, but not break the bank paying for Visvim. The Moto style is one of the brand's best. People will definetley tell you that it looks like you have a walking cast on because of the bulky strap. Admittedly, it takes a few wears to get used to it, but once you break these in they are super comfrotable and will become a go-to for you. 
Crocs Clog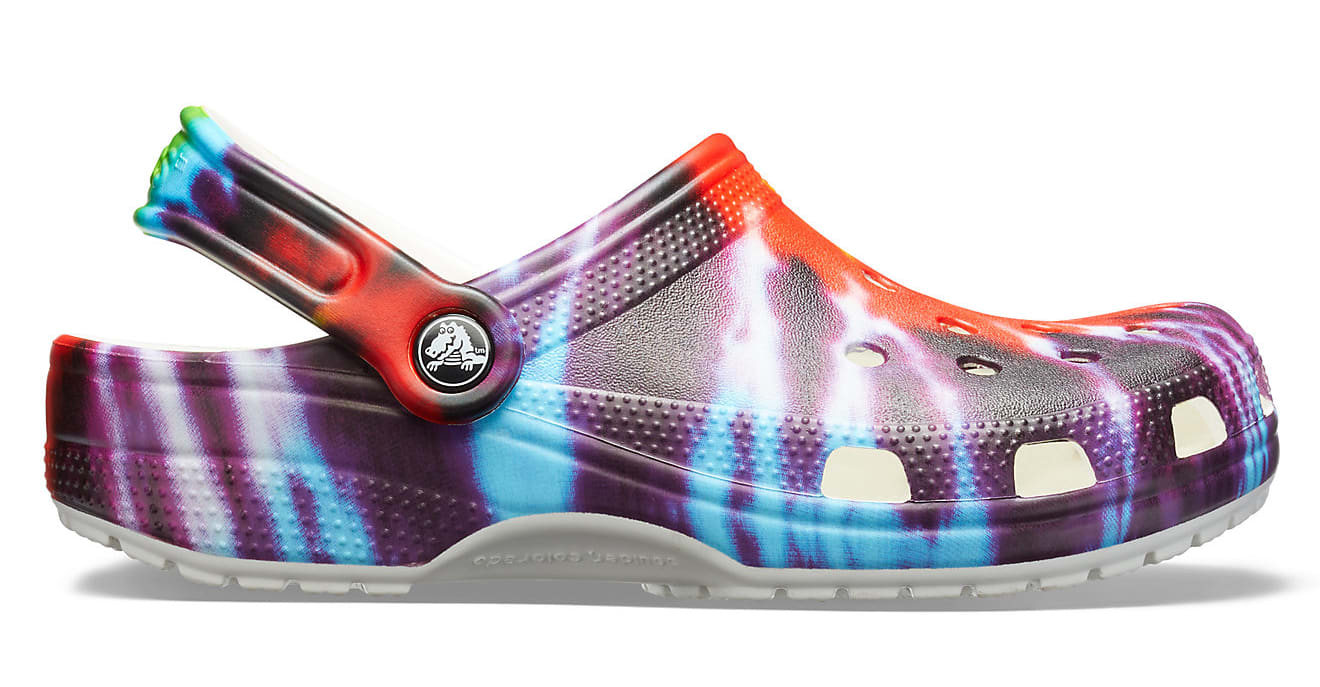 Price: $45
Where to Buy It:Crocs
Everyone makes fun of Crocs. It's the low hanging fruit of footwear. These certainly won't be for everybody, but this tie-dye pair is kind of fire if we're being honest. Couple that with the affordable pricepoint and this is a solid pick that you will grow to love if you give it a chance.
Nike Benassi Slide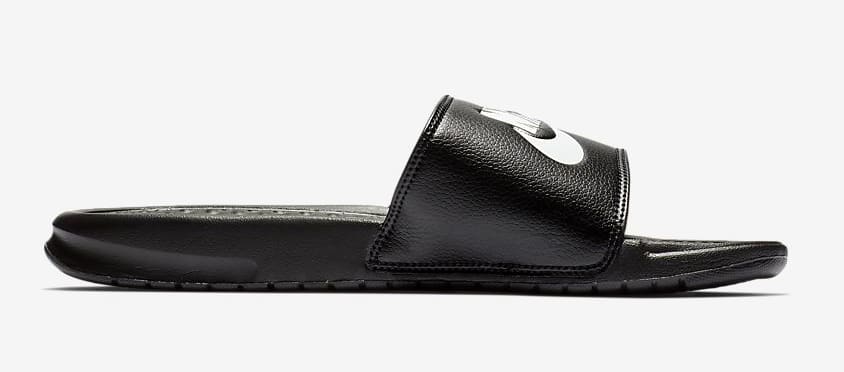 Price: $22
Where to Buy It:Nike
Everyone has had these at one time or another. Cheap. Comfortable. These are old reliable. 
Adidas Adilette Slide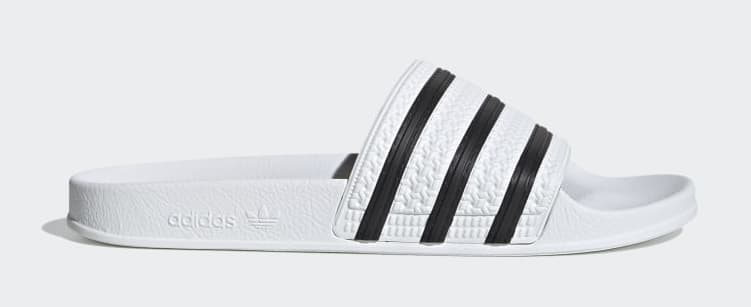 Price: $32
Where to Buy It:Adidas
Old reliable. But for those of us who prefer Three Stripes over a Swoosh.
Uniqlo House Slippers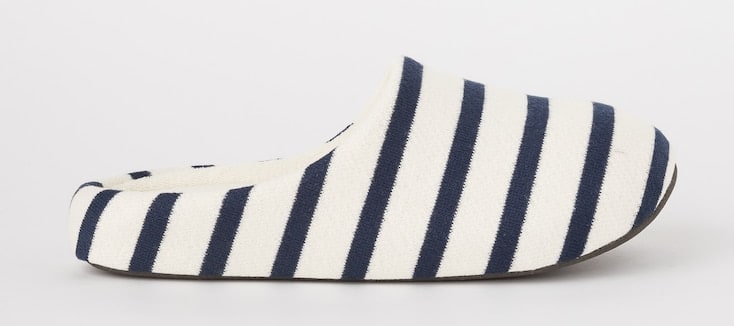 Price: $15
Where to Buy It:Uniqlo
If you're tired of walking around barefoot and probably won't use a slipper much more once the quarantine lifts and life goes back to normal, Uniqlo has you covered. These are only $15 and come with a double-layered sole so you know they're going to be comfy.