Crocs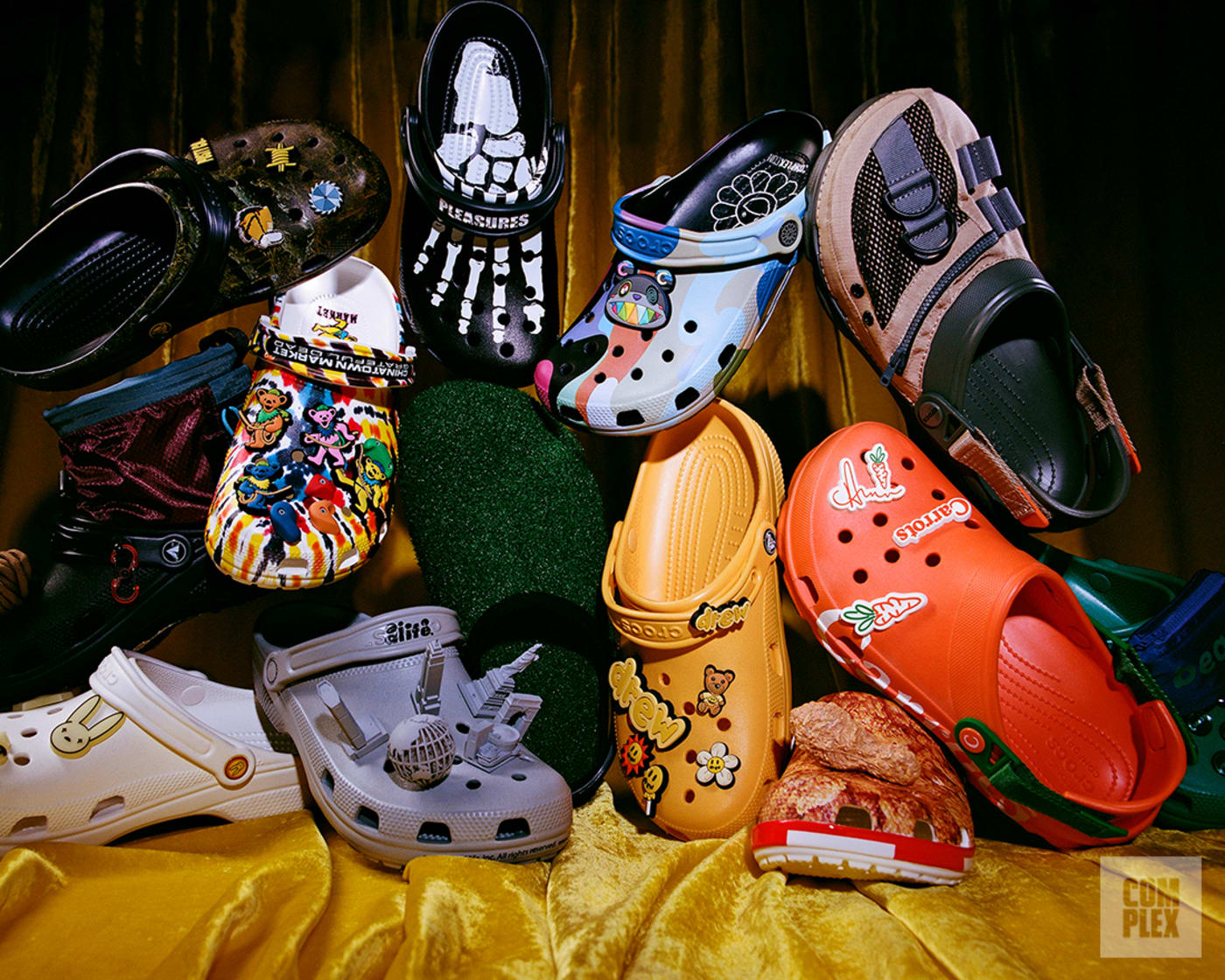 For a shoe that was widely ignored in the fashion industry for years, Crocs have come a long way. The brand, known best for their lightweight foam clogs, has gone from a boating shoe to a closet staple for celebrities like Justin Bieber, Post Malone, and Ruby Rose. 
In 2002, founders Scott Seamans, Lyndon Hanson, and George Boedecker brought Crocs to life after being introduced to the Crosilite foam technology by Seamans during a boating trip. Soon after, Crocs were available at national retailers like Nordstrom and Dillard's, taking the brand to the next level. In 2005, Jibbitz were introduced. The shoe charms were created by a married couple who were fans of the brand in an attempt to spice up their children's Crocs. Within a year of launch, the small brand exploded and was quickly acquired by Crocs. 
However, after suffering the brunt of the 2008 recession and a major decrease in sales, Crocs needed to change course. Over the next few years, the brand would change its leadership and operational strategy. With an emphasis on collaborations and celebrity releases, the foam sandal was on the come up. Brands like Balenciaga, Christopher Kane, and Alife reached out for collaborations, and gave a declining brand new life. Since then, Crocs has had countless brand collaborations and limited releases, from Bad Bunny's glow in the dark shoe to designer Nicole McLaughlin's campsite clog.