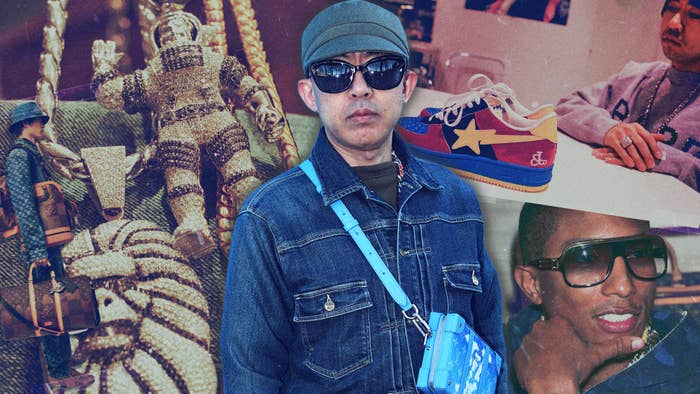 This Sunday, Nigo will present his long-awaited debut collection as the artistic director of Kenzo.
While the Paris Fashion Week presentation will mark Nigo's first official collection at the helm of a luxury fashion house, the legendary Japanese designer has been cultivating his own version of luxury for decades. From his era-defining tenure at Bape to his more recent collaborations with Virgil Abloh for Louis Vuitton, Nigo has long been at the forefront of making streetwear feel like a coveted commodity, a new form of luxury that only in rent years has been adopted by purists in the luxury word. 
Perhaps Pharrell said it best, speaking to Complex back in 2013, "Nigo is a sage, an unstoppable force that will always continue to inspire."
Ahead of Nigo's debut show with Kenzo this weekend, take a look at some of the biggest milestones that got him to this point, below. —Mike DeStefano
Nigo was born in 1970 as Tomoaki Nagao to a mother who was a nurse and a father who was a metal fabricator. Despite the impact he's made within fashion, Nagao was not a formally trained fashion designer. Originally from the city of Maebashi in the Gunma Prefecture of Japan, Nagao said he first became interested in fashion by reading the influential Japanese men's fashion magazine Popeye. In an interview with Pig, Nagao said he was first drawn to the '50s Americana fashion trend that took over Tokyo in the '80s before admiring the style of rap artists such as Run DMC in his later teenage years. 
Inspired by the many Japanese fashion magazines he grew up reading, Nagao moved to Tokyo when he was 18 to study editorial at the Bunka Fashion College, with aspirations of becoming a fashion journalist. One of the magazines he grew up reading was Takarajima, a street culture magazine which included a monthly column called "Last Orgy." Written by Kan Takagi and Fragment Design founder Hiroshi Fujiwara, "Last Orgy" highlighted the eclectic interests of two influential Japanese tastemakers. Fujiwara was a prolific influencer who popularized Western streetwear brands like Stüssy and hip-hop culture within Japan. In interviews, Nagao said he was obsessed with Fujiwara's column. While attending Bunka, Nagao befriended the Japanese fashion designer Jun Takahashi, who formally introduced Nagao to Fujiwara in the late '80s. Nagao became so close to Fujiwara that those in the influencer's inner circle began noticing they looked alike. So, Nagao was nicknamed to be Fujiwara's "Nigo," which translates to "number two."—Lei Takanashi
Nigo made his first official entrance into fashion the same way he was introduced to it: a magazine. After linking up with Fujiwara, Nigo got down with Popeye Magazine to work as a stylist and writer. Alongside Jun Takahashi, Nigo wrote a column dubbed Last Orgy 2, which carried on the spirit of Fujiwara's and Takagi's columns. Nigo's experience in magazines served as a catalyst to his work as a fashion designer. "It was a great experience in that I was able to learn and experience editing, photography, writing/composition, editorial, etc. I actually have never studied fashion at university or otherwise," said Nigo in an interview. "It was through editorial and that experience that I started to make clothing, and all of this has led to now. Things like street culture were born out of these experiences. I don't draw or sketch designs either."—Lei Takanashi
After spending time writing about fashion and other cultural happenings for various magazines with Takahashi, the duo soon decided to open their first business venture. In 1993, Nigo and Takahashi opened the NOWHERE store in "Urahara" or "the hidden Harajuku." One half of the shop served as a retailer for Takahashi's punk-inspired label Undercover while the other half of the shop sold a selection of curated goods by Nigo such as Adidas Superstar sneakers. Although Takahashi's Undercover garments were moving, Nigo's curated wares were not selling as well. So after being inspired by some Planet of the Apes films, Nigo conceived of a brand called A Bathing Ape along with the graphic designer Sk8thing in the fall of 1993. During the first two years, Nigo produced Bape T-shirts in small batches of 30 and only sold half of them so he could give the other half to friends. According to an article by Ametora author W. David Marx, Nigo began developing a cult following in Japan shortly after launching Bape. Japanese youth were captured wearing the brand in magazines. According to Marx, "half the kids in Harajuku had an Ape head on their back, and the other half were waiting in enormous lines outside of Nowhere to get their own." Marx further broke Nigo's business strategy down as selling clothes that were "limited-edition, detail-oriented, and high-priced so that it feels like 'fashion.'" Unsurprisingly, Nigo's approach to Bape is something that is still seen being employed by luxury streetwear labels today. By the end of the '90s, Bape had collaborated with major brands like Pepsi, revered artists like Futura, opened six stores in Japan, and was pulling in 2 billion Yen annually. —Lei Takanashi
Introduces The Bapesta in 2002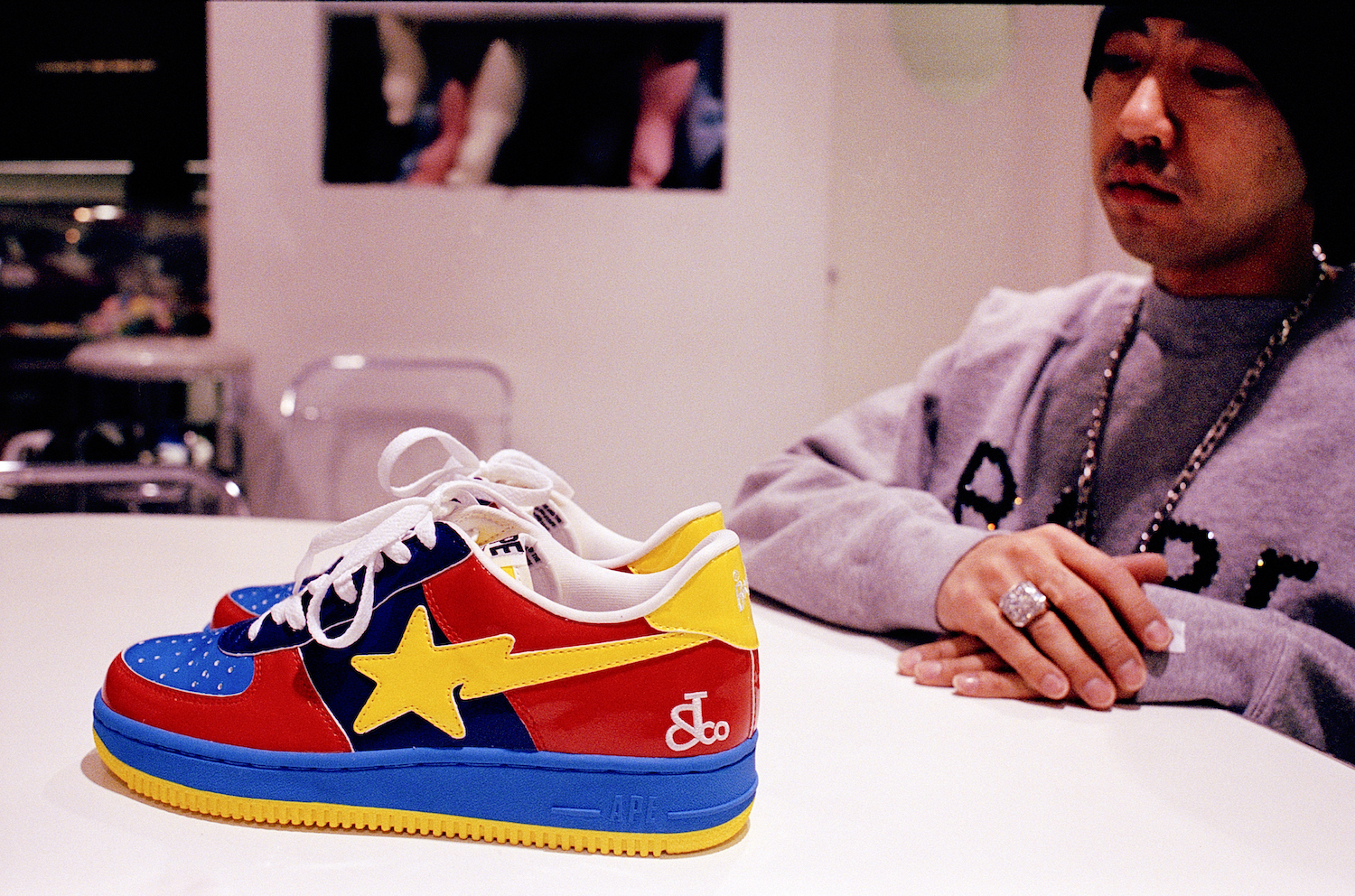 Opens First Bape Stores in the United States in 2005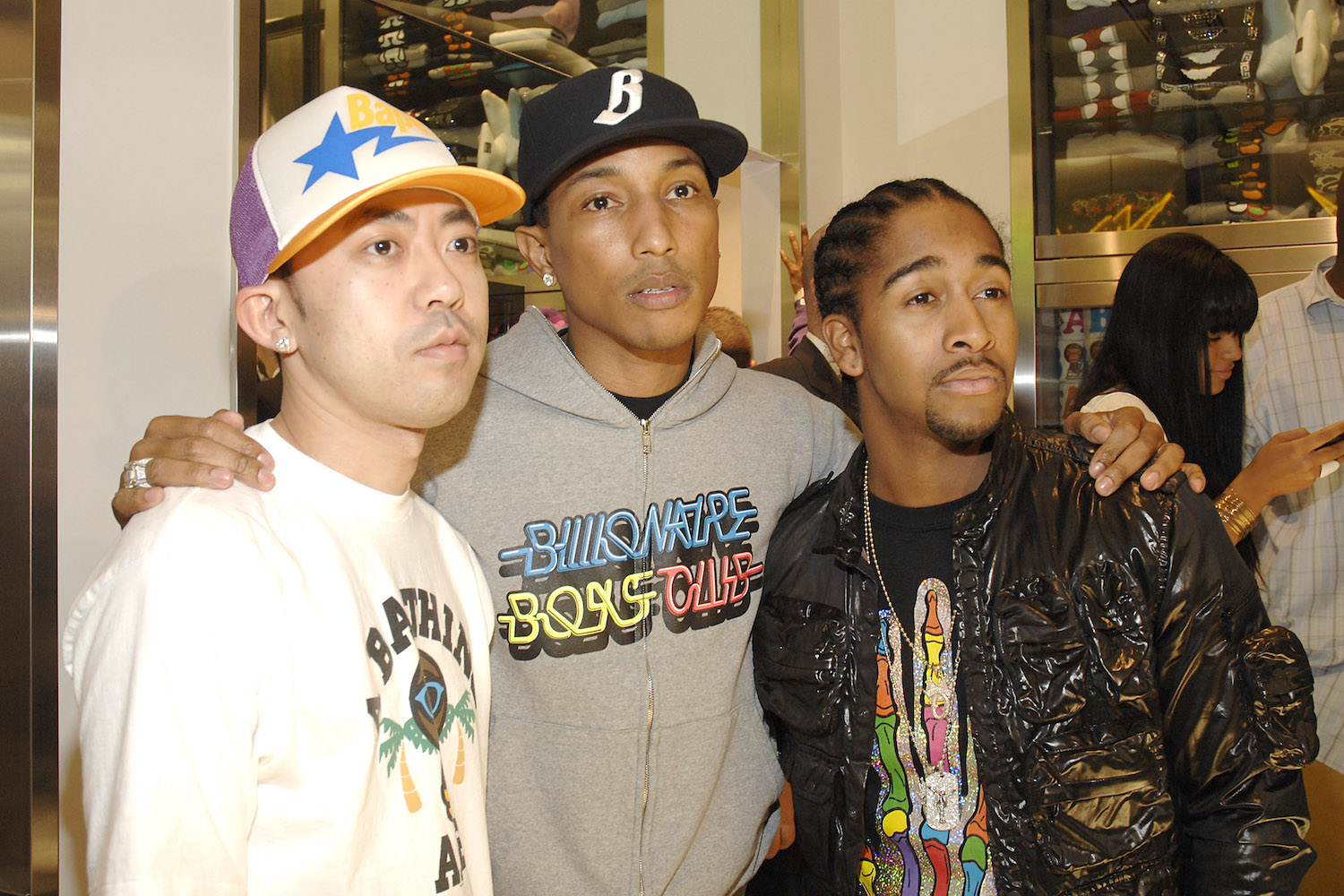 Nigo Helps Launch Billionaire Boys Club/Ice Cream With Pharrell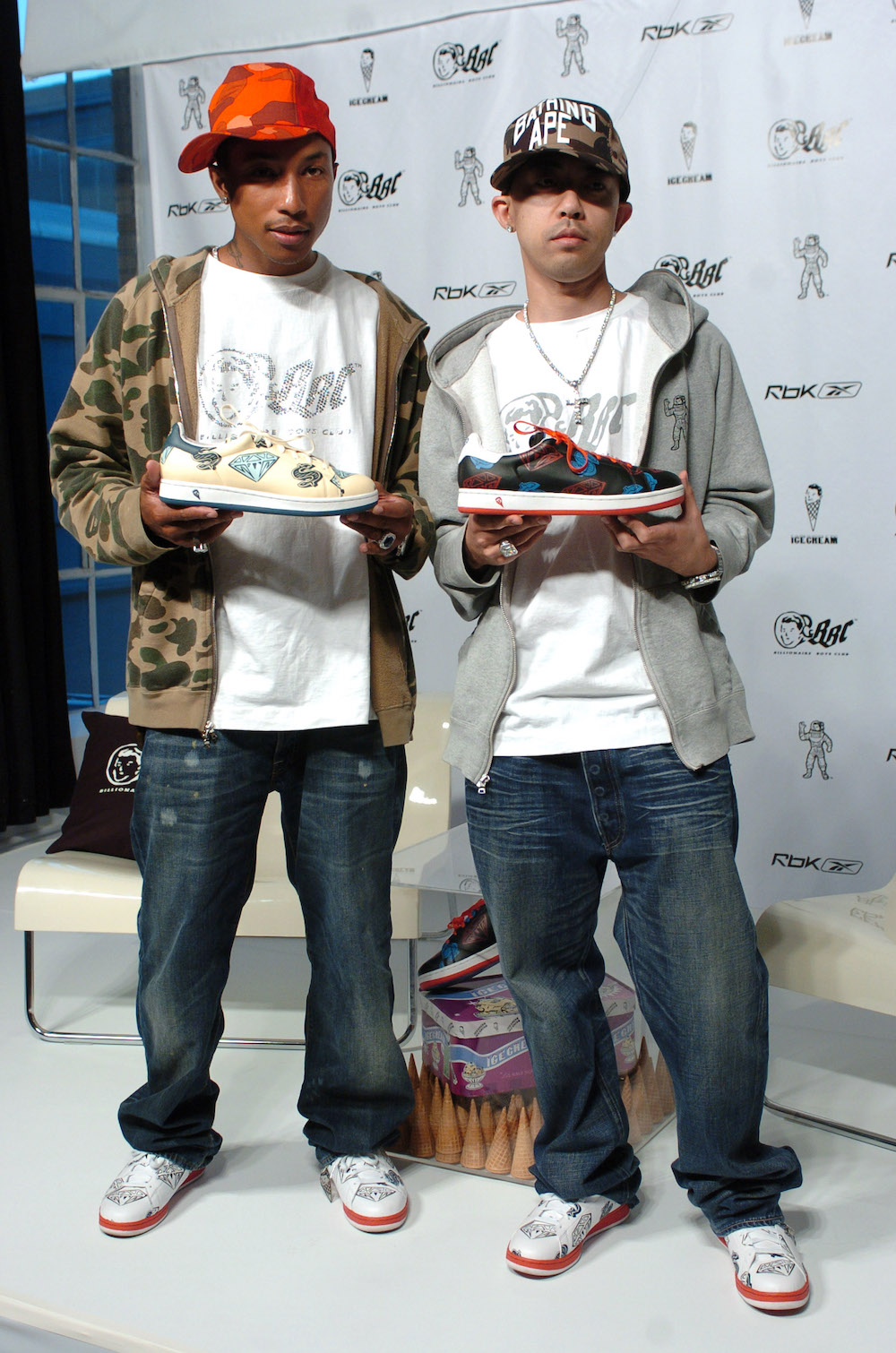 Nigo Collaborates With Marc Jacobs and Pharrell To Design Louis Vuitton's Millionaire Sunglasses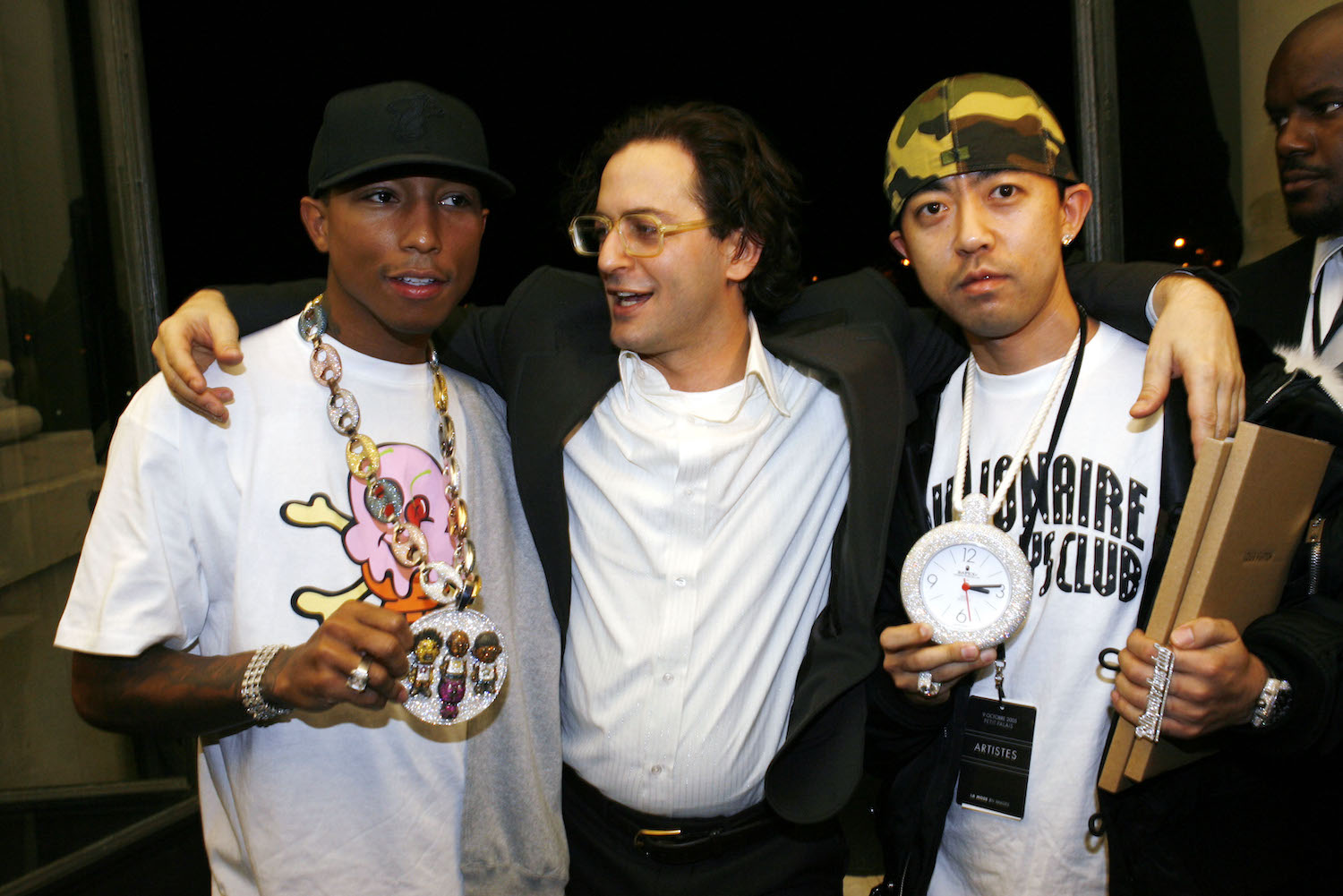 Launches Human Made in 2010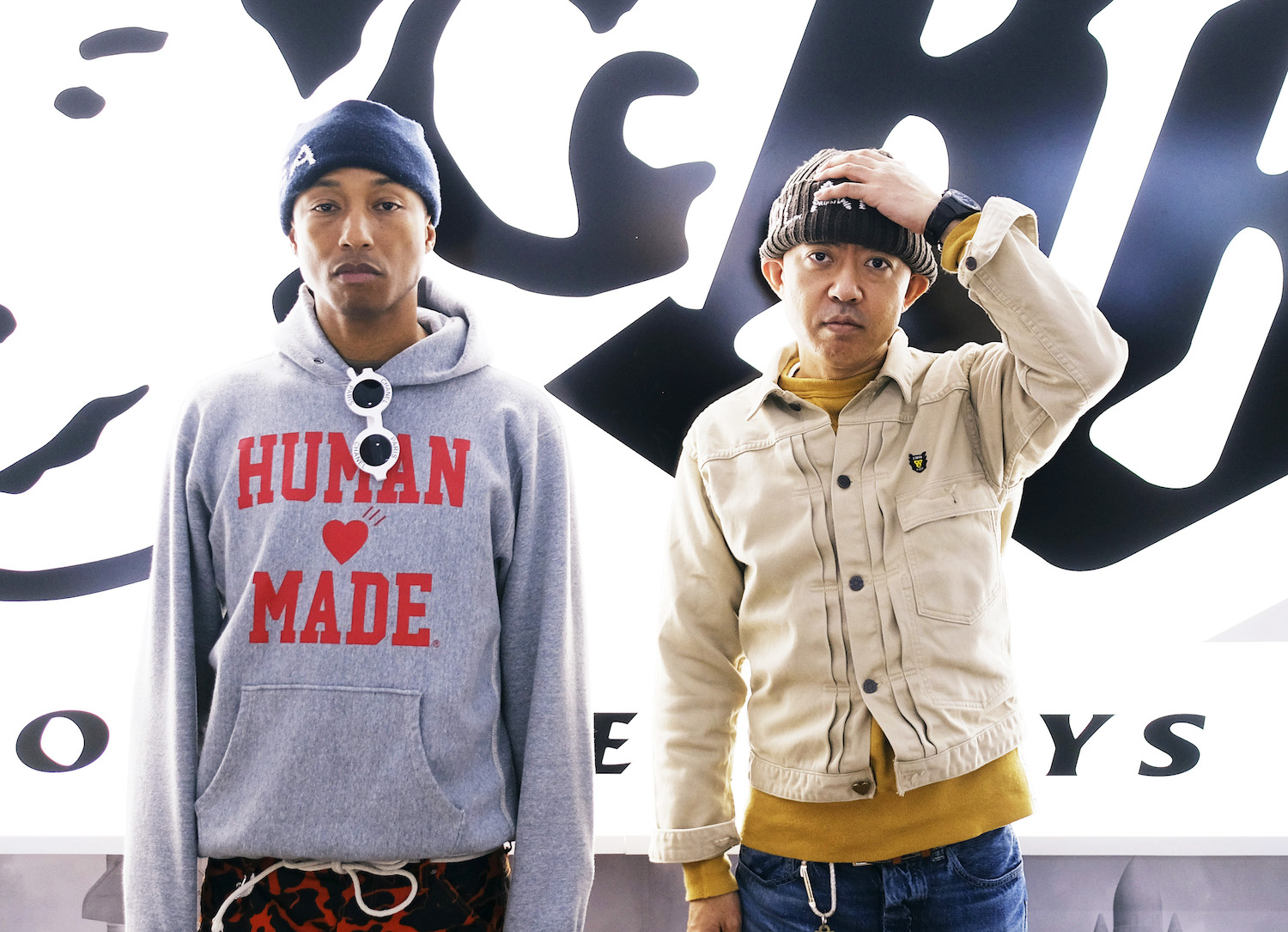 Sells Bape to IT Company in 2011 For $2.8 million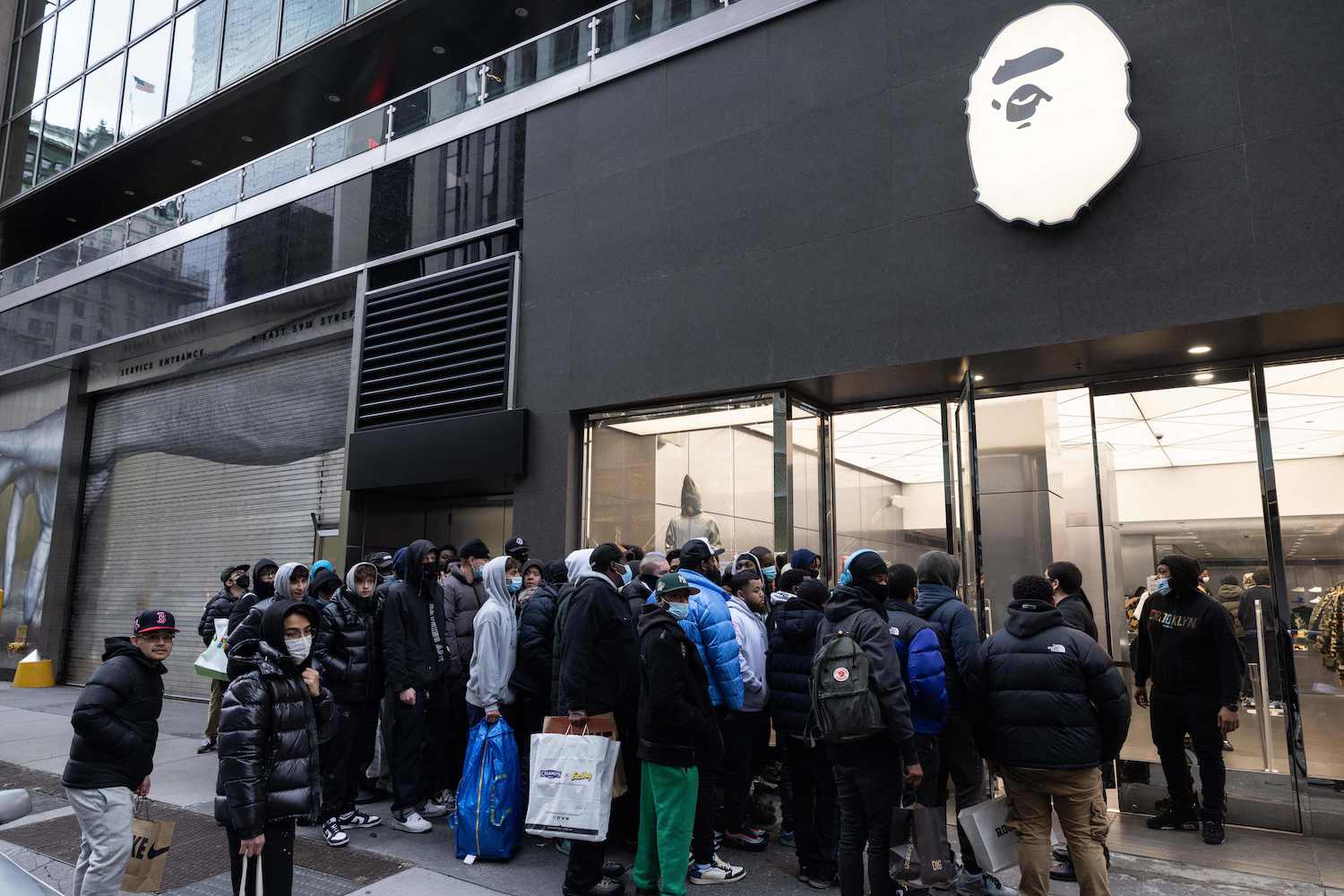 Nigo Is Hired as The Creative Director of Uniqlo's UT Line in 2014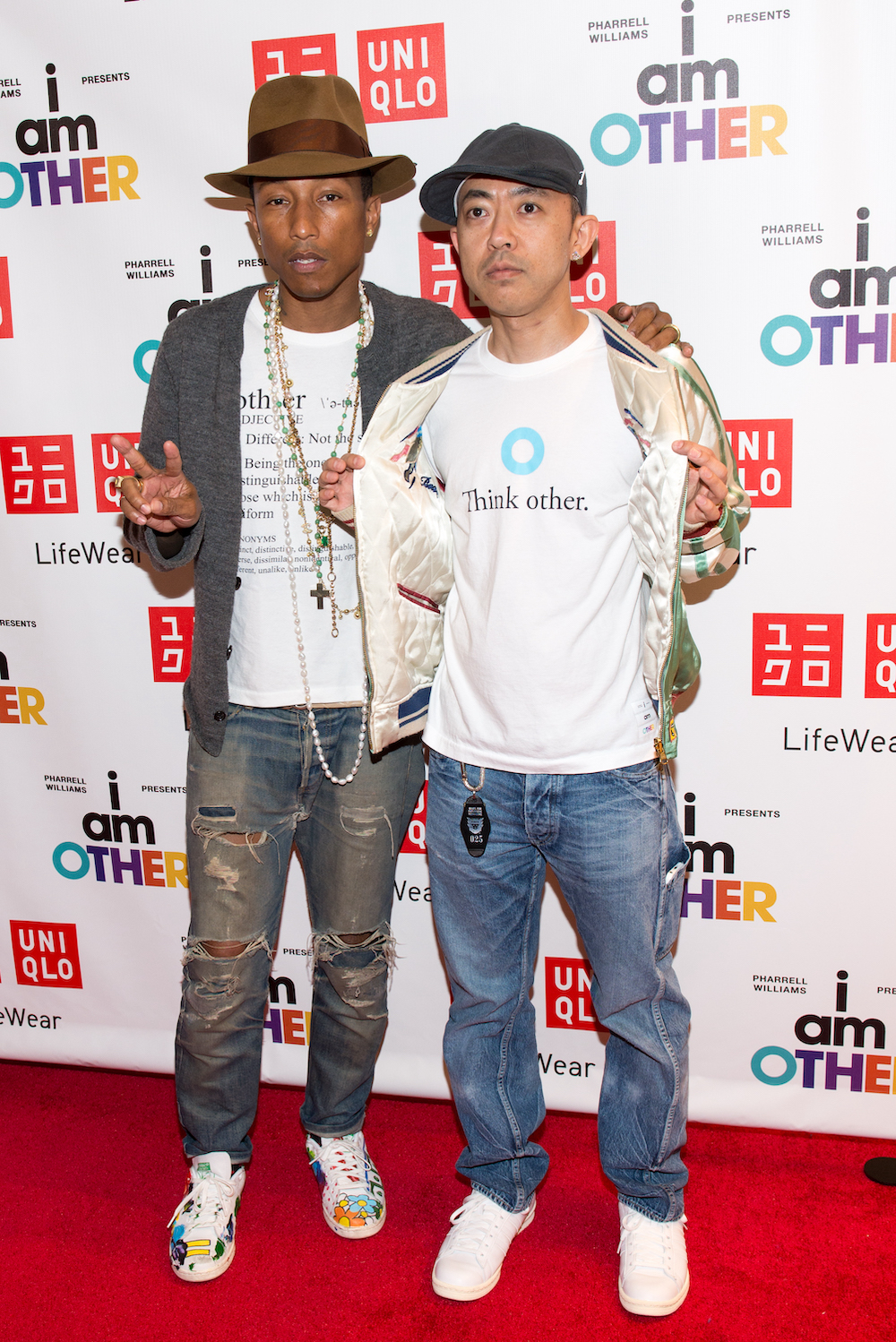 Nigo Releases a Collaboration With Virgil Abloh and Louis Vuitton in 2020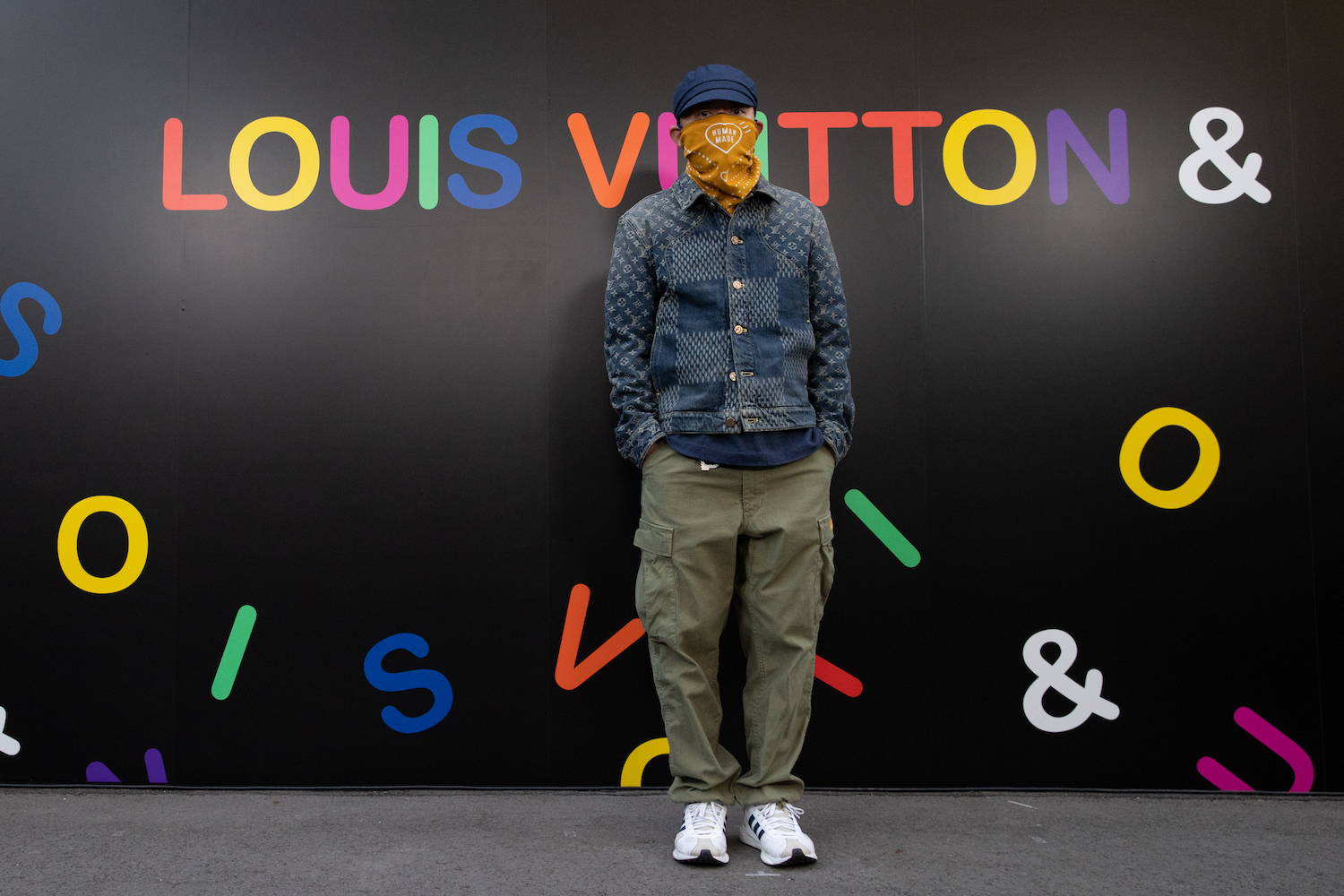 After decades of shaping modern luxury as we know it through his ventures like Bape, BBC ICECREAM, and Human Made, Nigo was announced as French luxury fashion house Kenzo's new artistic director on Sept. 20, 2021. 
"Kenzo san's approach to creating originality was through his understanding of many different cultures. It is also the essence of my own philosophy of creativity," Nigo wrote on Instagram to announce his new role. "Inheriting the spirit of Kenzo san's craftsmanship to create a new KENZO is the greatest challenge of my 30-year career, but, together with the team, I intend to devote myself to it."
While little is known about how exactly Nigo will lend his mind to Kenzo, many are hoping he can revitalize the brand that was once held in such high regard. On Jan. 23, Nigo will present his first collection for Kenzo at Galerie Vivienne in Paris, the same place that Kenzo Takada held his first fashion show in 1970. When speaking with WWD about his upcoming debut, Nigo made his goals clear. 
"I feel that quite a lot in fashion at the moment is boring, and that fashion shows have kind of compensated in a way by hyping up the spectacle element as a distraction from the clothes," he said. "I would like to reconnect with the sense of excitement that can come just from fashion itself." —Mike DeStefano