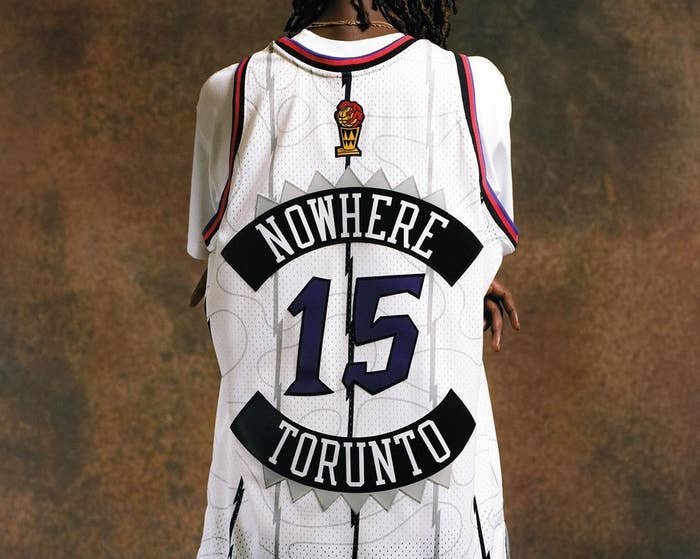 After closing its physical space for good last month, Toronto streetwear brand Legends League will reopen its online store to sell a new Toronto Raptors collection with Mitchell & Ness.
The Legends League IG account has been teasing the collection all week, showing off a zip-up hoodie with the old school Raps logo, Vince Carter and "Raps City" tees, a black and white warm-up jacket and a white "Nowhere Torunto" jersey.
It's a fiercely nostalgic collection, so founder Bryan Espiritu will add commemorative paper tickets with each purchase, 15 designs in all to mark 15 years of the brand. "I wanted to recreate the feeling I used to get when I got the chance to go to any MLSE game growing up, and never wanting to forget that moment," he said on LL's official IG.
The Legends League x Mitchell & Ness: Toronto Raptors collection drops Oct. 15 at 12 a.m. EST on the official LL website.
The Raptors begin their regular season Oct. 19 against the Cleveland Cavaliers.