Bronny James Rocks Chrome Hearts to Prom
Bronny James confirmed earlier this month that he will be attending USC where he will play for the Trojans.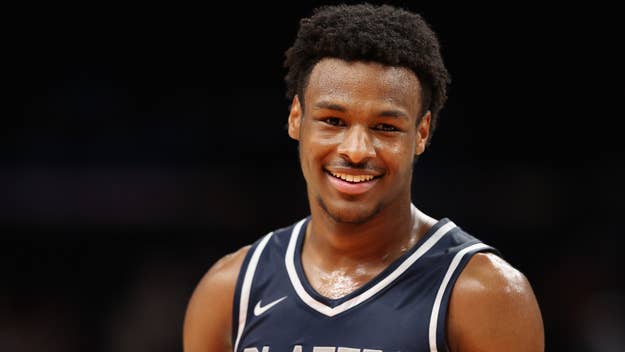 Christian Petersen / Getty Images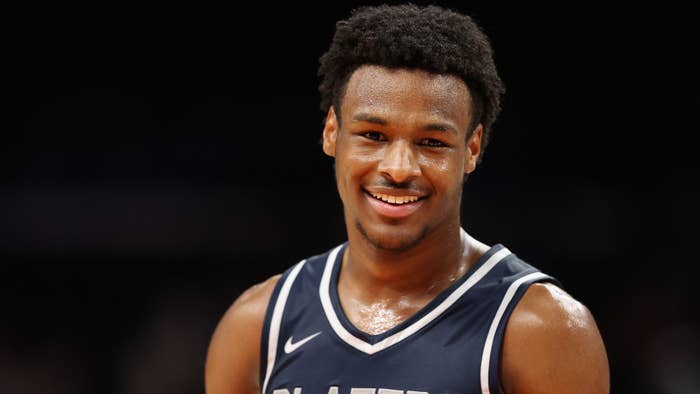 Bronny James went to prom in style.
The 18-year-old's mom, Savannah James, took to her Instagram on Sunday to share photos of her son attending prom in a Chrome Hearts suit. "Prom 2023," Savannah wrote. "Lost for words on this one."
Bronny wore the all-black suit—detailed with Chrome Hearts' signature crosses in black and white—without a collared shirt. His wrists and rings were studded with silver jewelry and it appears that he was wearing Dior loafers, as well. Bronny's prom pictures were taken by Cameron Look, a photographer who's become known for capturing the biggest names in basketball.
Earlier this month, LeBron James' son confirmed that he will be attending the University of Southern California and play for the Trojans. "Fight On #committed," he wrote in an IG post, which showed him in a USC locker room.
Bronny attended Sierra Canyon High School where he played as a shooting guard. In addition to USC, he was also reportedly considering Ohio State and Oregon, but staying in California means he will still be near his family.
"One of the best days of my life," LeBron said of his son's announcement. "First of all, congratulations to Bronny on his decision he made. I'm super proud of him, our family is proud of him. … I didn't go to college. It's just a proud moment to see my son go to college, and he's the first one to go college in my family. Super duper proud, super emotional, but just super duper excited and happy for his journey. Today was a proud day. I couldn't lose today no matter the outcome of this game."