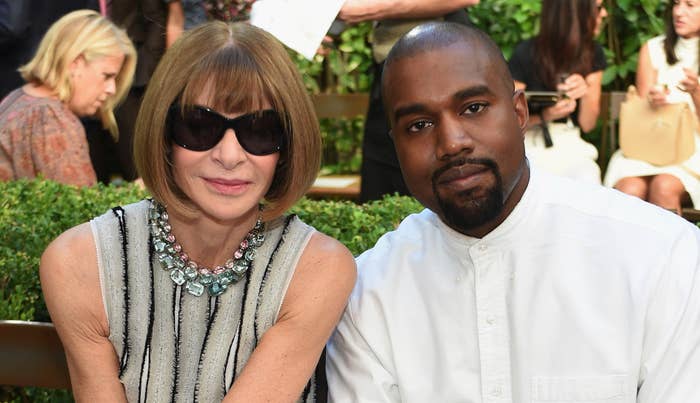 TMZ reports Vogue's editor-in-chief Anna Wintour, who has had a well-documented relationship with the artist formerly known as Kanye West, has decided to cut ties with Ye due to his "erratic behavior" and anti-Semitic comments.
The news comes on the heels of West retaining the counsel of Camille Vasquez, one of the attorneys who helped Johnny Depp in his defamation trail with ex-wife Amber Heard. Vasquez, along with her Los Angeles-based law firm Brown Rudnick, will provide Kanye with legal counsel on a "variety of business matters."
On Friday, Balenciaga was reported to have said it has no "plans for future projects" with West, according to Women's Wear Daily. 
"Balenciaga has no longer any relationship nor any plans for future projects related to this artist," a rep for Kering, the parent company of Balenciaga, told the publication.
Earlier this month, Ye sparked backlash by making harmful and offensive comments on social media and in interviews, including tweeting that he planned to go "death con 3 on Jewish people," seemingly in reference to DEFCON 3.
"I'm a bit sleepy tonight but when I wake up I'm going death con 3 On JEWISH PEOPLE," he wrote. "The funny thing is I actually can't be anti-Semitic because black people are actually Jew also You guys have toyed with me and tried to black ball anyone whoever opposes your agenda."
Twitter subsequently removed his tweet for violating its rules. Ye's latest Drink Champs episode was taken down shortly after premiering this week; it contained anti-Semitism and misinformation about the death of George Floyd. An already-taped appearance on LeBron James' The Shop was scrapped for similar reasons.