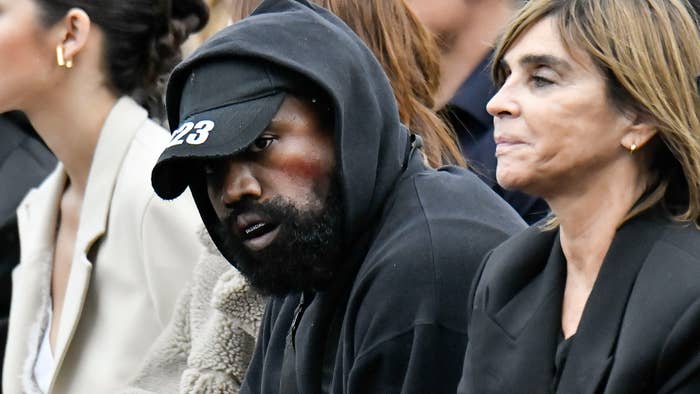 UPDATED 10/9, 10 a.m. ET: Kanye returned to Twitter early Sunday morning and made another antisemitic comment, writing that he'll be going "death con 3 on Jewish people." He is likely referring to DEFCON 3.
"I'm a bit sleepy tonight but when I wake up I'm going death con 3 On JEWISH PEOPLE," Ye wrote. "The funny thing is I actually can't be Anti Semitic because black people are actually Jew also You guys have toyed with me and tried to black ball anyone whoever opposes your agenda."
Twitter subsequently removed Kanye's tweet. "This Tweet violated the Twitter Rules," a notice now reads in place of the original post.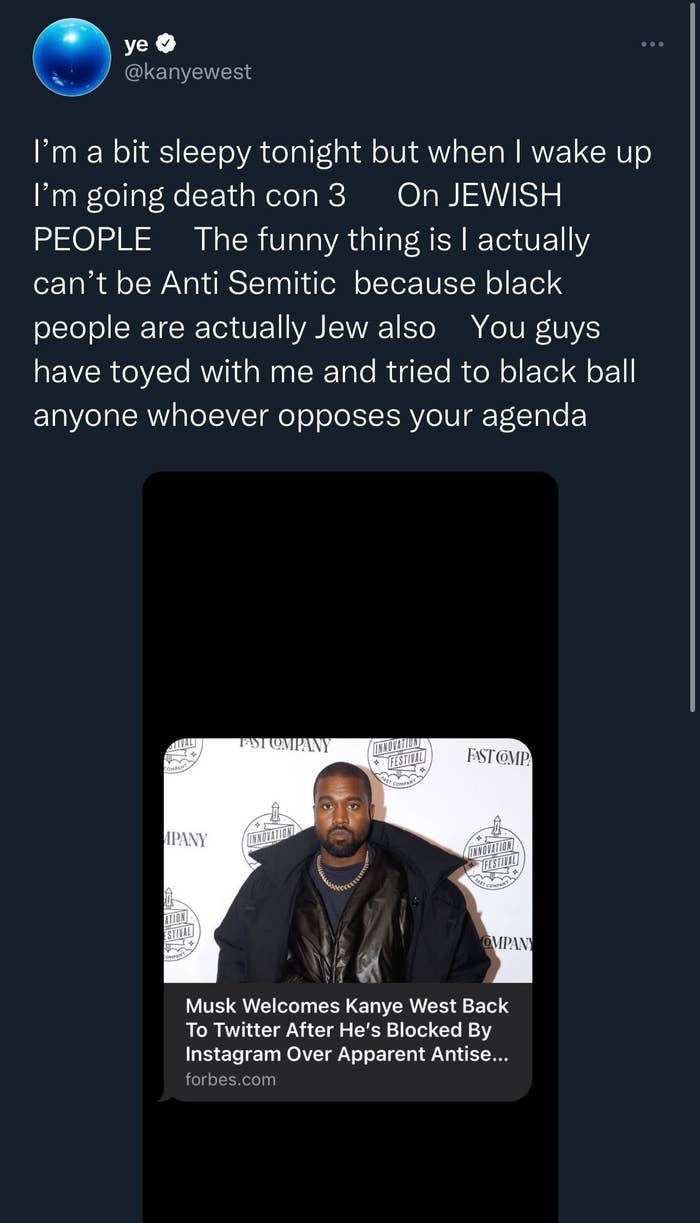 He then followed up with this tweet: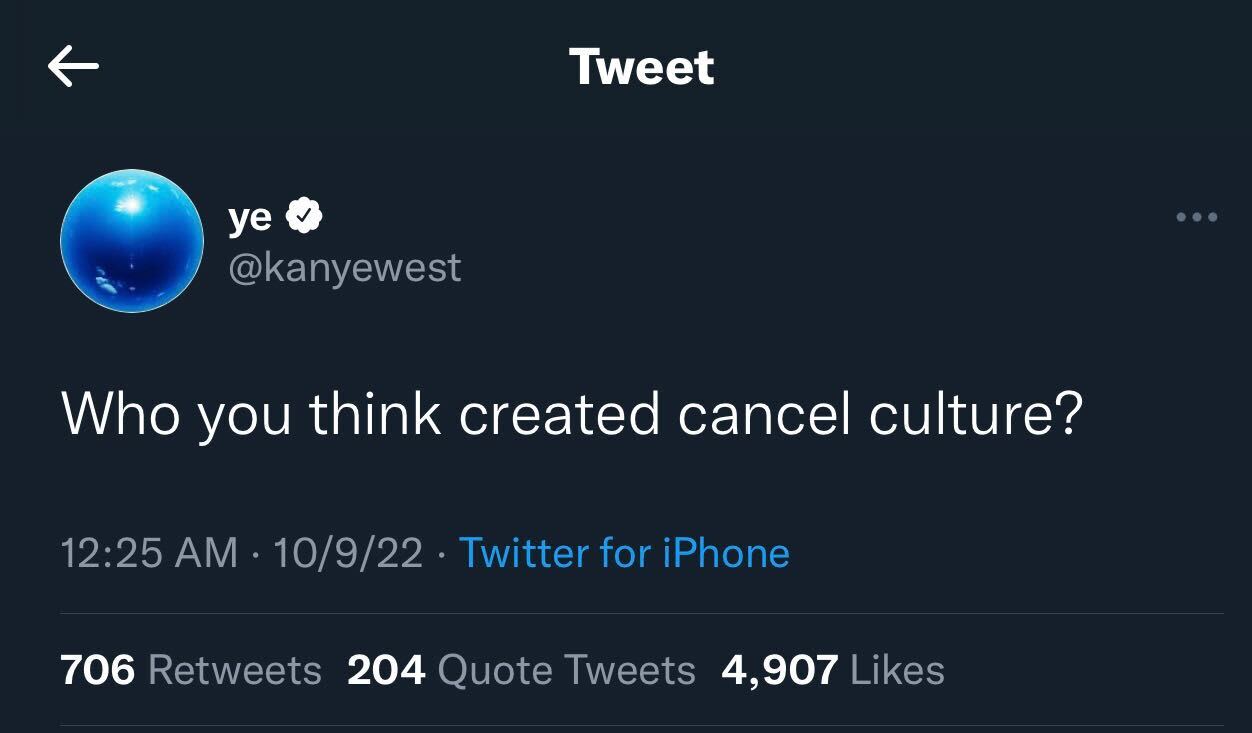 See original story below.
Instagram has given Kanye another slap on the wrist.
The social media platform confirmed Saturday it had restricted the artist's verified account for alleged policy violations. A company spokesperson told NBC News their team has since removed the posts in question, but declined to provide details on the content.
NBC News points out the move came after Kanye posted his and Diddy's text exchange, in which Ye made comments that some considered anti-Jewish.
"This ain't a game," Ye wrote to Diddy. "Ima use you as an example to show the Jewish people that told you to call me that no one can threaten or influence me. I told you this was war. Now gone get you some business."
Kanye captioned the post: "Jesus is Jew."
The Donda artist addressed Instagram's decision via Twitter, where he shared a photo of him and Mark Zuckerberg, the CEO of IG's parent company, Meta.
"Look at this Mark. How you gone kick me off instagram," he wrote. "You used to be my n***a."
Ye was also accused of antisemitism following his Thursday appearance on Tucker Carlson Tonight, where he briefly mentioned the Abraham Accords peace agreements between Israel, the United Arab Emirates, and the Kingdom of Bahrain. Ye claimed Jared Kushner—Donald Trump's Jewish son-in-law—brokered the deal for personal profit.
"You know, he made these peace treaties. I just think it was to make money …" Kanye said, before mentioning Jared's brother, Josh Kushner. "I just think that that's what they're about is making money. I don't think that they have the ability to make anything on their own. I think they're born into money … And it makes me feel like they weren't serving my boy Trump the way they could've."
Jewish advocacy groups criticized Kanye for his comments, claiming they perpetuated bigoted stereotypes and "antisemitic tropes like greed and control." The American Jewish Committee (AJC) accused Ye of spewing "incoherent rants laden with racist and antisemitic undertones made on the country's top cable news program." They also slammed his "anti-Jewish" posts shared to his 18 million followers on Instagram.
This isn't the first time Instagram has punished Kanye. The social media giant suspended his account back in March, after he used a racial slur in reference to The Daily Show host Trevor Noah.