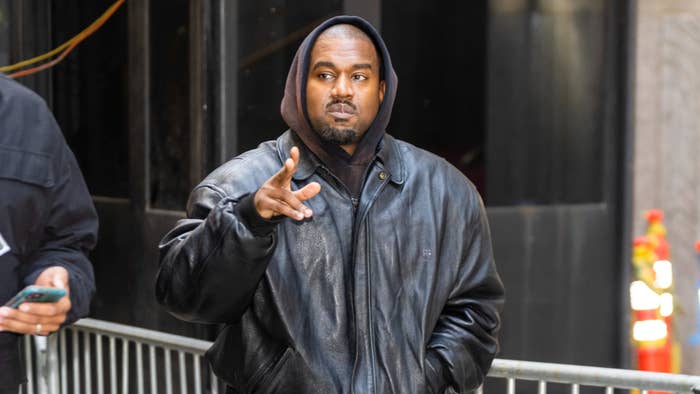 Balenciaga has no "plans for future projects" with the artist formerly known as Kanye West.
Friday morning, Women's Wear Daily reported that the Kering-owned fashion house had cut ties with Ye, although a specific reason was not provided.
"Balenciaga has no longer any relationship nor any plans for future projects related to this artist," a Kering rep told the publication.
The reported move comes after an ongoing string of controversies, namely the featuring of a "White Lives Matter" design in the YZY SZN 9 presentation and a number of remarks from Ye that were widely called out as antisemitic.
Complex has reached out to reps for Kering and Balenciaga for comment.
Ye's work with Balenciaga, specifically creative director Demna, is extensive. The Yeezy Gap Engineered by Balenciaga "creative exploration" has been a headlines mainstay since it was first unveiled earlier this year. Earlier this month, Ye made his runway debut as part of Balenciaga's Summer 23 show in Paris.
Prior to the aforementioned developments, the fate of YGEBB was placed at the center of speculation following a New York Times piece in which Demna was reported to have relayed that Balenciaga's "work on the project is now over." Ye, however, later responded on Instagram by stating that YGEBB was "actually just beginning."
Amid the latest Ye news, it was revealed that Parlement Technologies (the CEO of which is Candace Owens' husband) had entered into an agreement to sell the right-wing social media platform Parler to Ye. According to Ye, the platform is a place where he is "celebrated."