In the words of everyone's favorite guido, Pauly D of Jersey Shore, "IT'S T-SHIRT TIME."
Everyone loves a good graphic T-shirt. Every brand makes them, they are usually rather inexpensive, and way easier to pull off than that oversized Raf Simons sweater you've had your eye on for the past few months. Whether it is a basic logo T-shirt to rep one of your favorite brands or something a little more unique, everyone can find one they would be willing to spend some money on. 
The only problem is, there are literally hundreds of options on the market at any given time. It might feel like a chore to sift through them all. Sure, it's easy to cop that hyped-up Supreme T-shirt everyone is talking about, but maybe you want something off the beaten path. No worries. We did some of the hard work for you. 
Take a look at our picks for 15 of the best graphic T-shirts available right now. 
State NYC "Tap Water" T-Shirt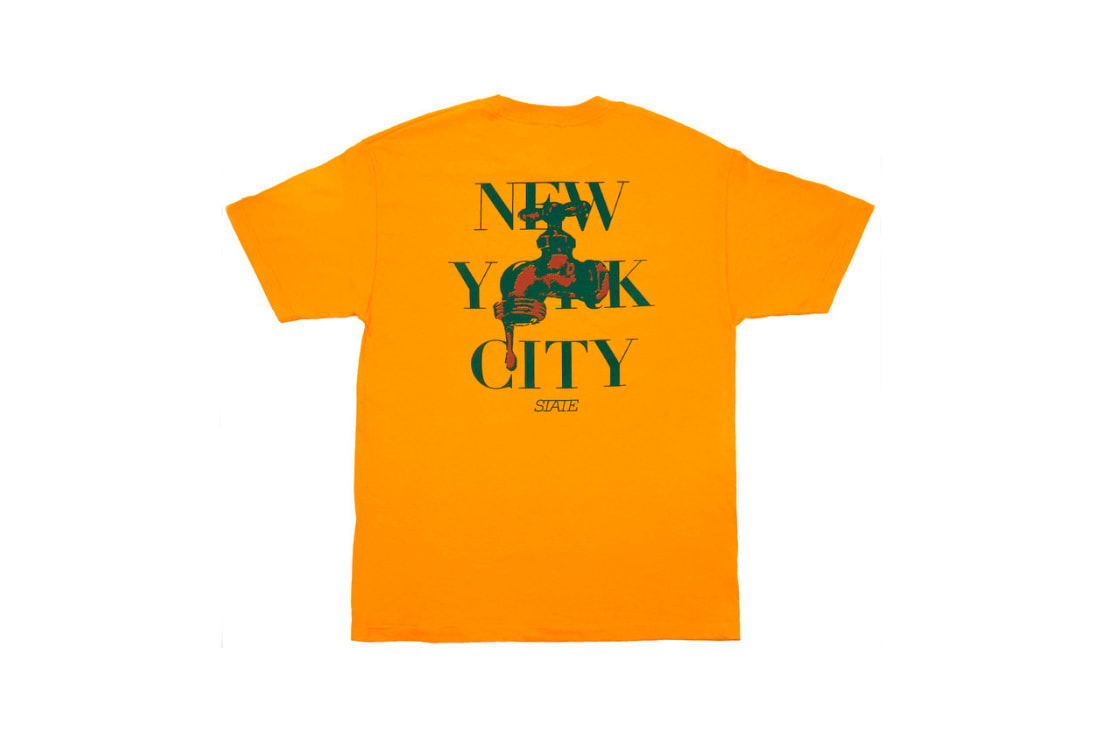 Price: $30
Where to Buy It: State NYC
Unique colors and an ode to New York City's high qulity tap water make this design from this low key Big Apple skate brand one you should consider picking up.
Noah "Buy American" T-Shirt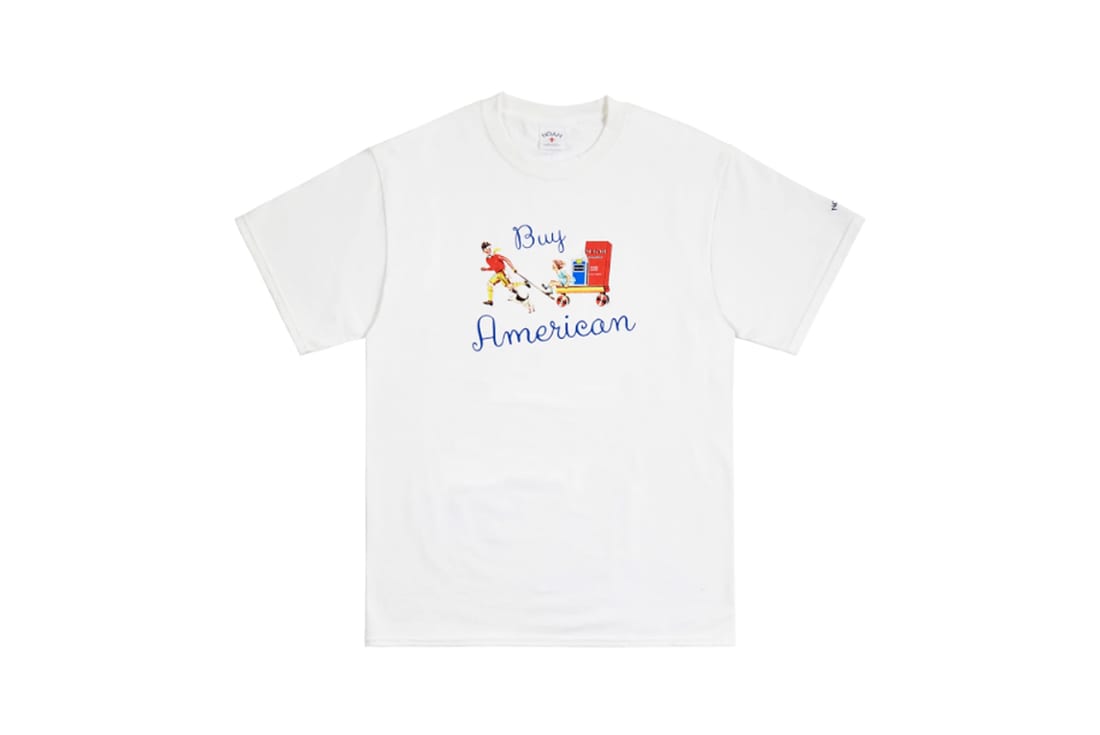 Price: $48
Where to Buy It: Noah
Brendon Babenzien is known for using Noah's graphic T-shirts to make important social statements. This design from the brand's Fall/Winter 2019 range encouraging customers to "Buy American" with an illustration that looks like it was ripped from the '60s is the latest in a long line of examples. 
Aimé Leon Dore Flocked Logo T-Shirt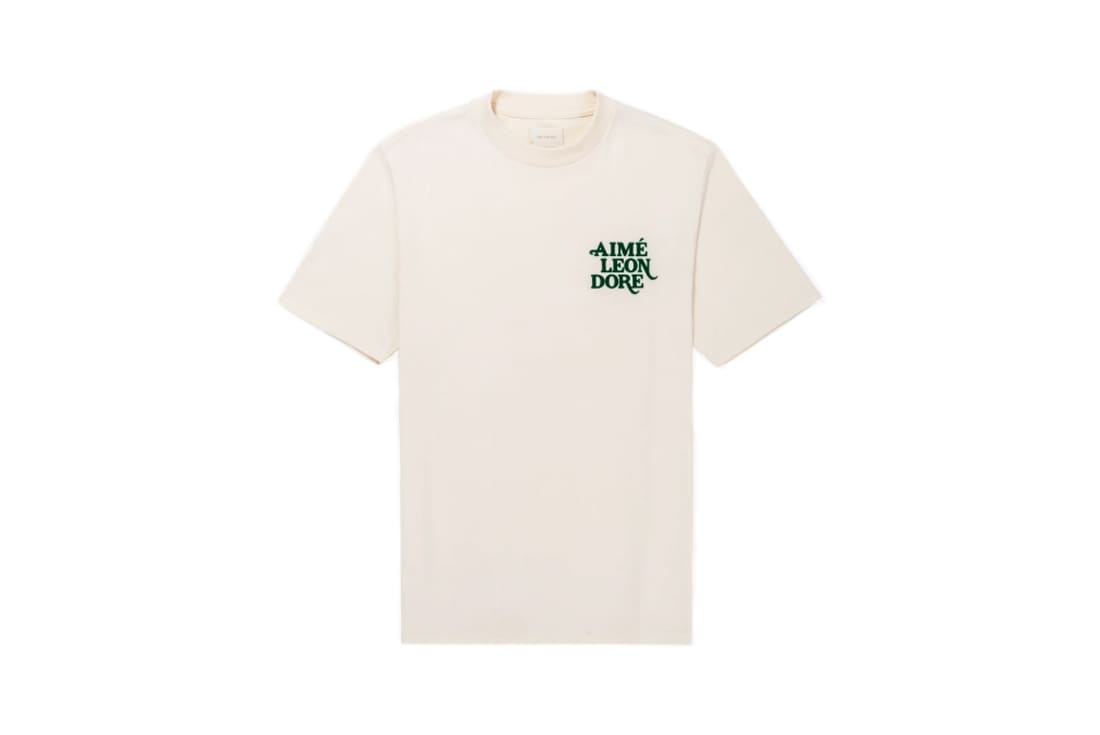 Price: $85
Where to Buy It: Aimé Leon Dore
This clean design from Aimé Leon Dore is one of the more subtle graphic T-shirts featured on this list. Available in four colors, the flocked felt logo on the left chest area is a perfect way to represent the brand without being too overstated. 
The Good Company "Good Time" T-Shirt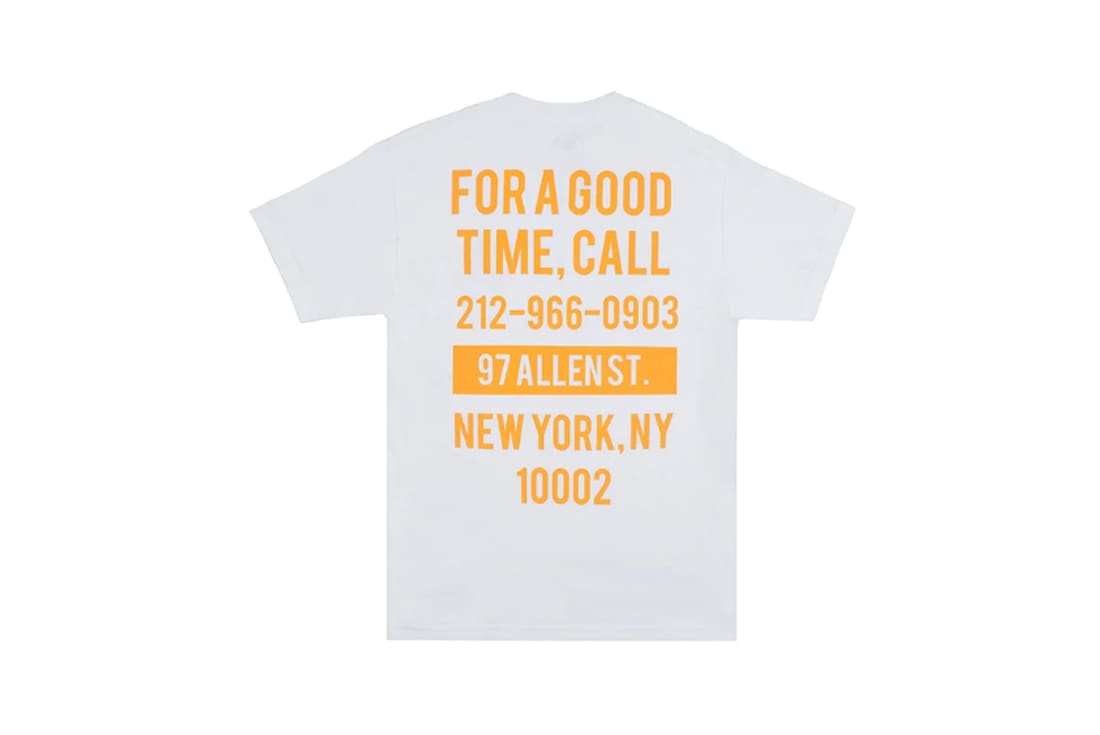 Price: $35
Where to Buy It: The Good Company
This design from The Good Company is about as straightforward as it gets. They slapped their address and phone number of their shop on the back. Why pay for a billboard when you can just have your faithful followers doing all of the work for you?
Stüssy "Don't Take the Bait" T-Shirt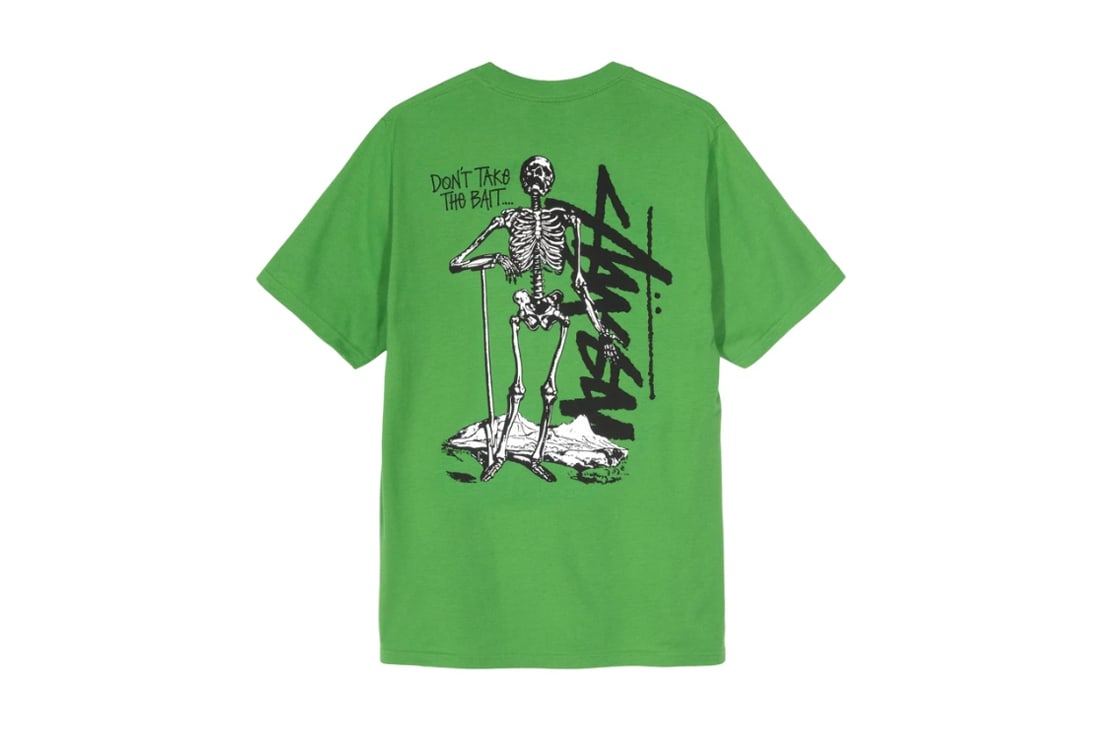 Price: $36
Where to Buy It: Stüssy
There's a reason Stüssy has stayed at the forefront of streetwear for so many years. It's designs like this. Pair a skeleton with the brand's signature font and it's a guaranteed hit. 
Jordan x Union "2.0 MJ Air" T-Shirt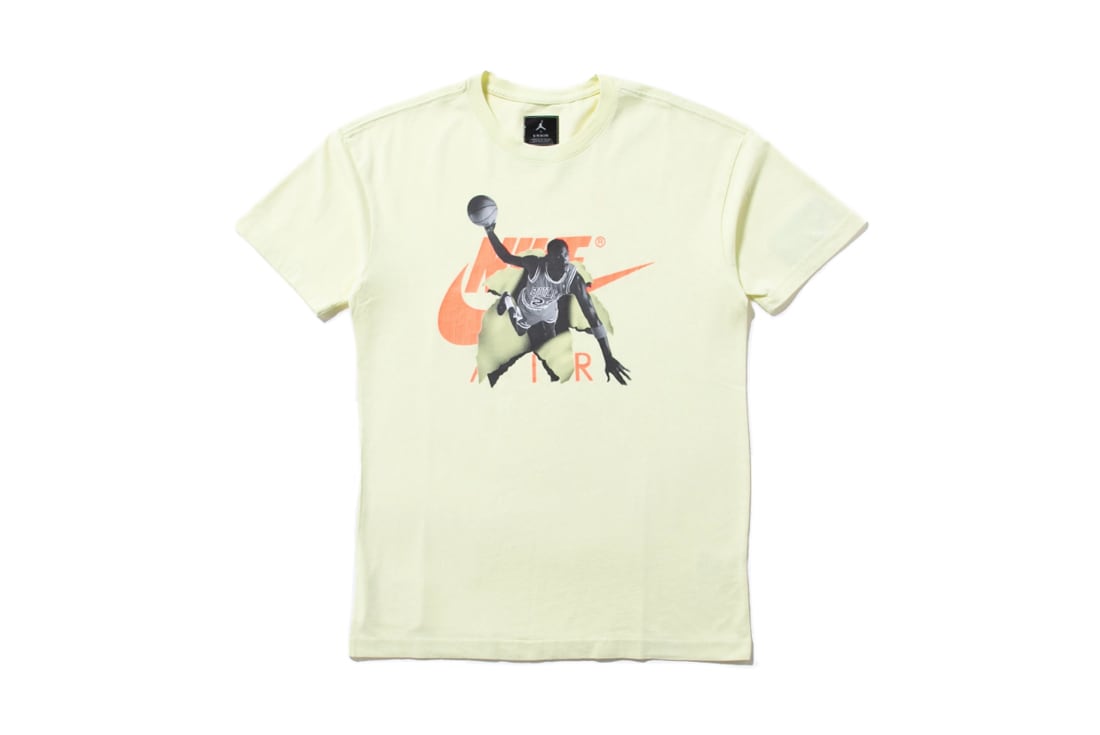 Price: $50
Where to Buy It: Union Los Angeles
People went nuts over the Union Los Angeles x Air Jordan I collab that dropped in 2018, but the second round of T-shirts inspired by vintage designs from the Jordan Brand archives that released as part of Union's line for Nordstrom was definetley slept on. They didn't sell out right away, but are certainly worth picking up. 
Real Bad Man "The Cactus" T-Shirt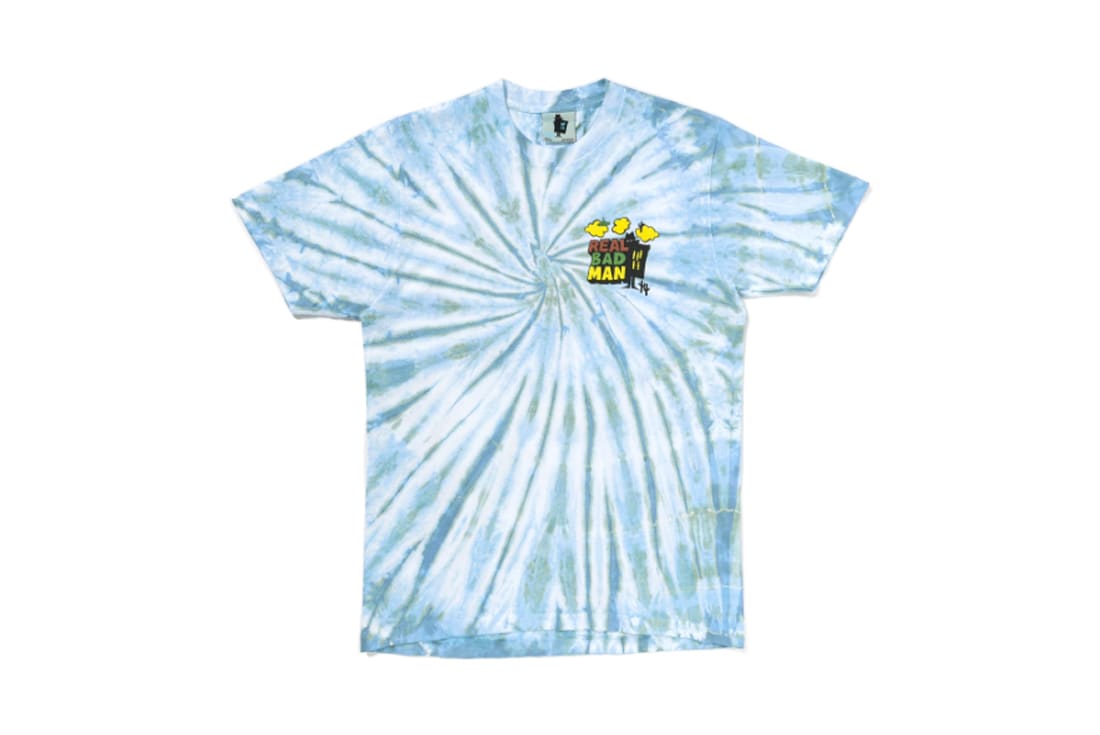 Price: $70 
Where to Buy It: Real Bad Man
Tie dye is having a moment right now, and Real Bad Man has received the Chris Gibbs stamp of approval. If you don't want to shell out the money for a vintage Grateful Dead T-shirt than this is a great option. 
Total Luxury Spa "Crenshaw Wellness" T-Shirt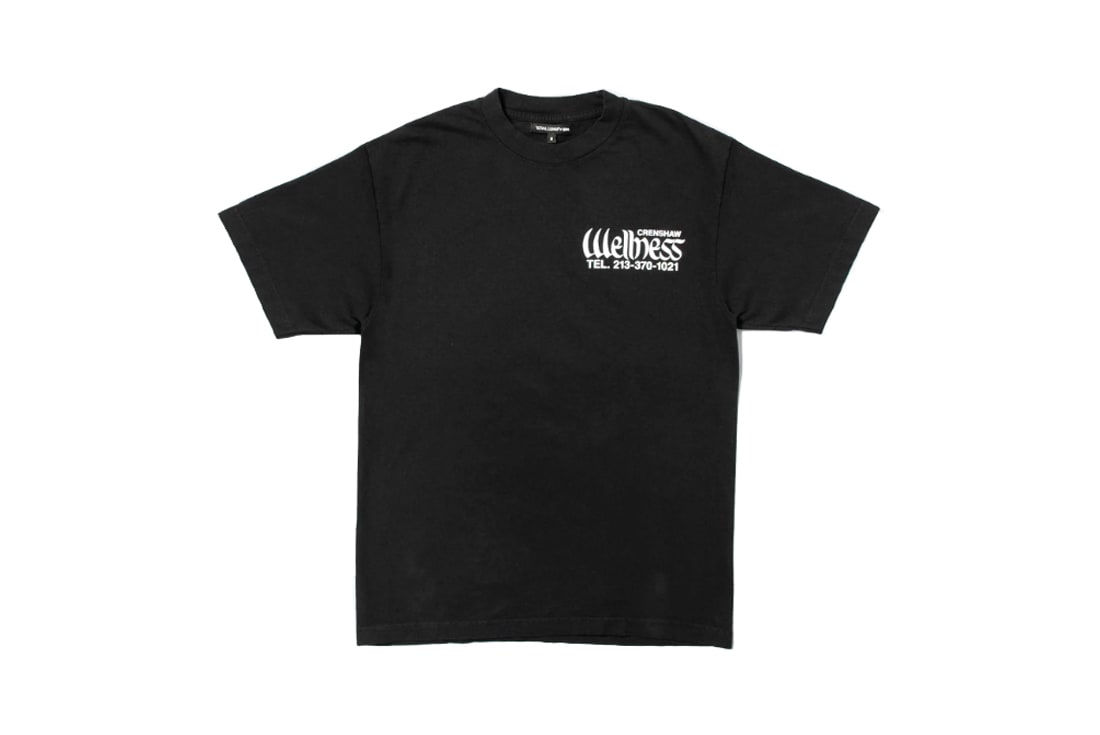 Price: $55
Where to Buy It: Union Los Angeles
This popular up-and-coming brand based out of Los Angeles uses its graphics to shed light on the local community it represents. This simple "Crenshaw Wellness" design, inspired by a now-closed vegan restaurant in the South LA neighborhood of creator's Daniel DeSure and Hassan Rahim, has been among one of its most popular to date. 
Better Gift Shop "Blue Eyes" T-Shirt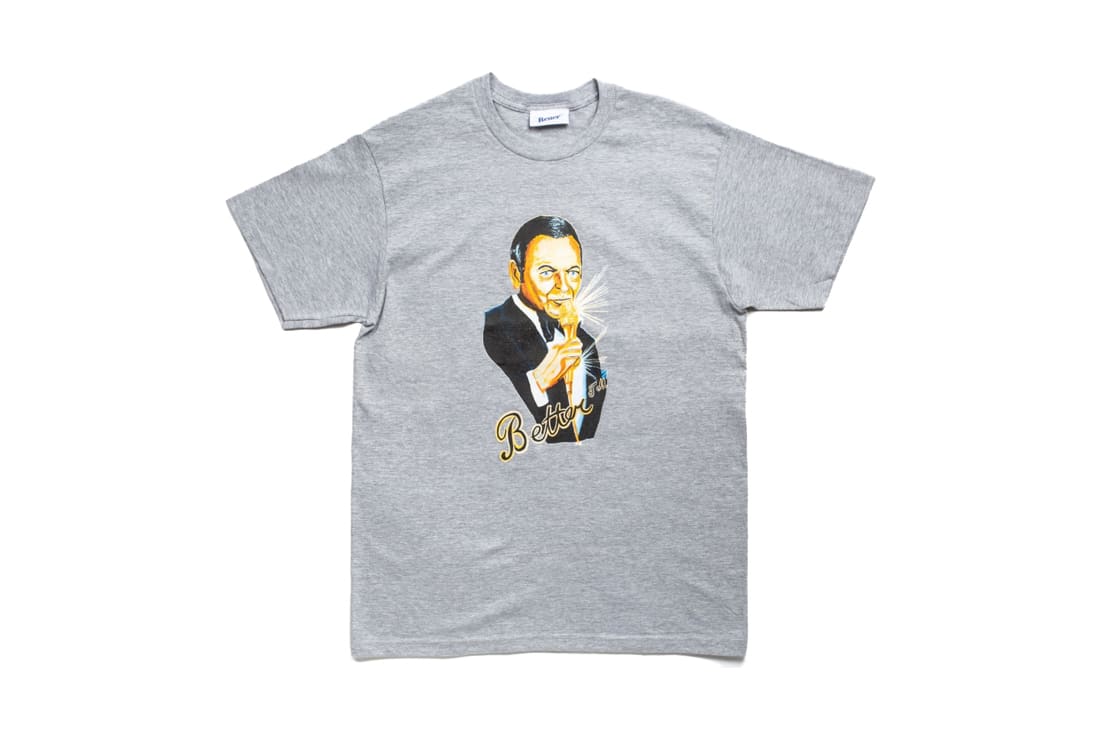 Price: $55
Where to Buy It: Dover Street Market
This is about as "New York" as a New York Yankees fitted cap—a graphic from the LeBron James-endorsed brand Better Gift Shop paying homage to legendary singer Frank Sinatra. 
Noon Goons "Daisies" T-Shirt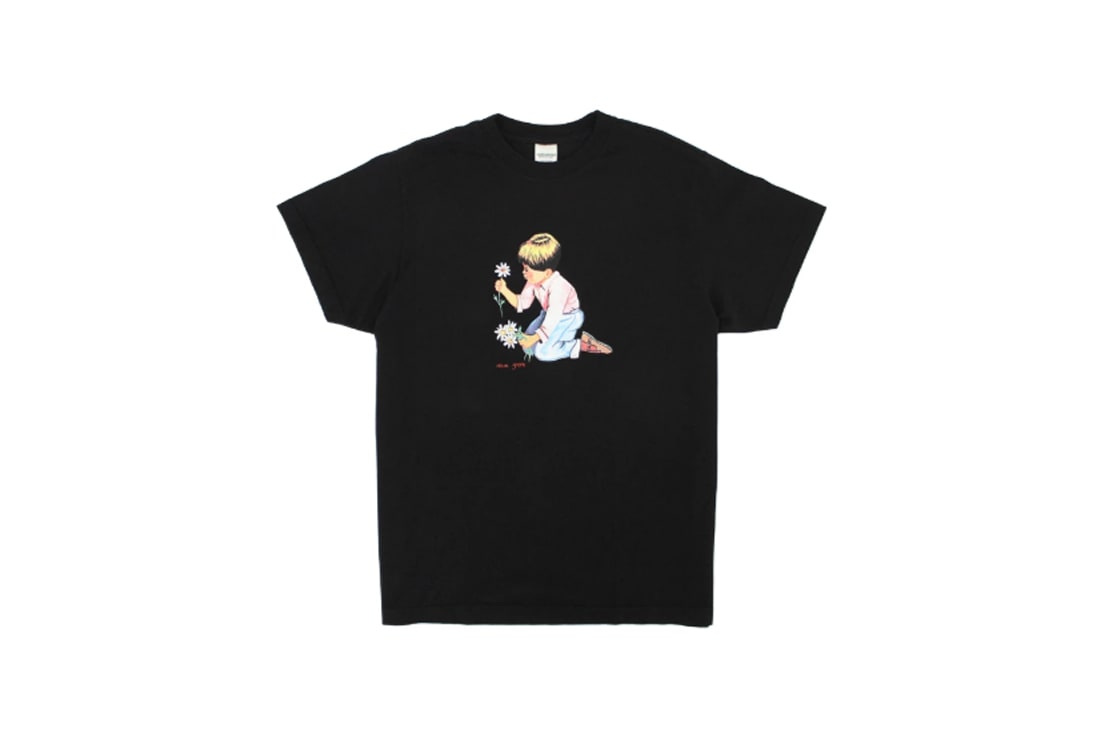 Price: $59
Where to Buy It: Noon Goons
There's something about these retro illustrations that just looks really cool on the front of a T-shirt. This number from Noon Goons showing off a kid innocently picking daisies fits the bill.
Human Made T-Shirt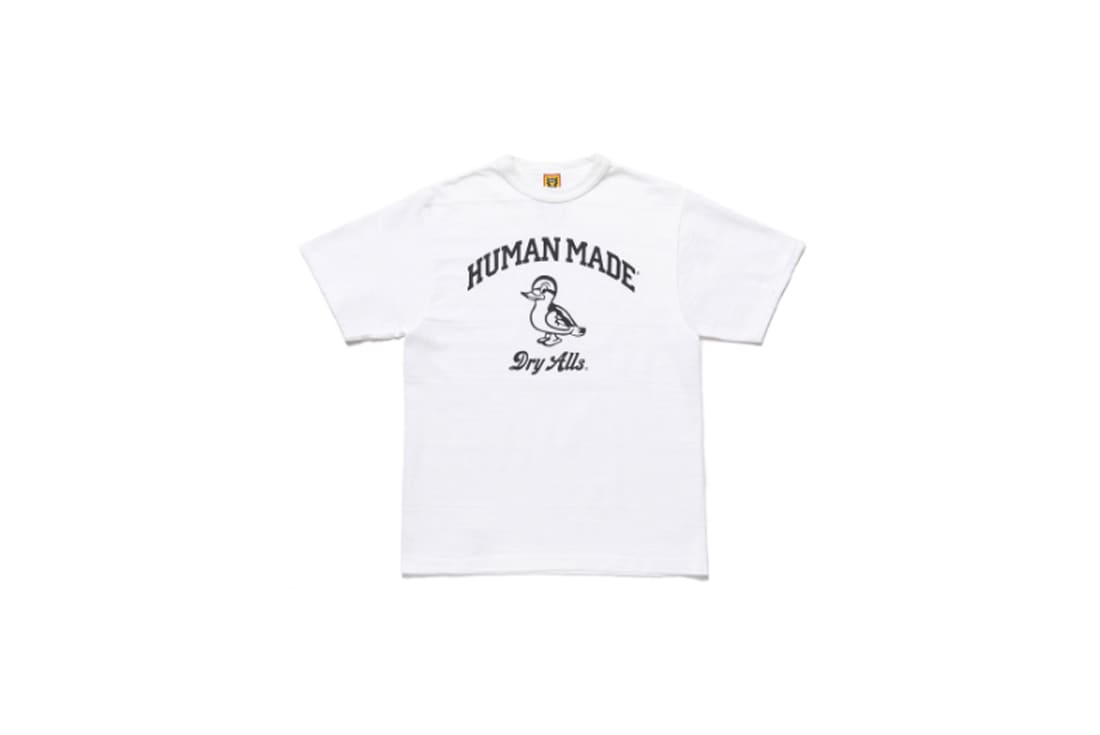 Price: ¥7,000 (app. $65)
Where to Buy It: Human Made
Nigo made this. Nigo is streetwear royalty. That's all you need to know. 
Golf "Raspberry" T-Shirt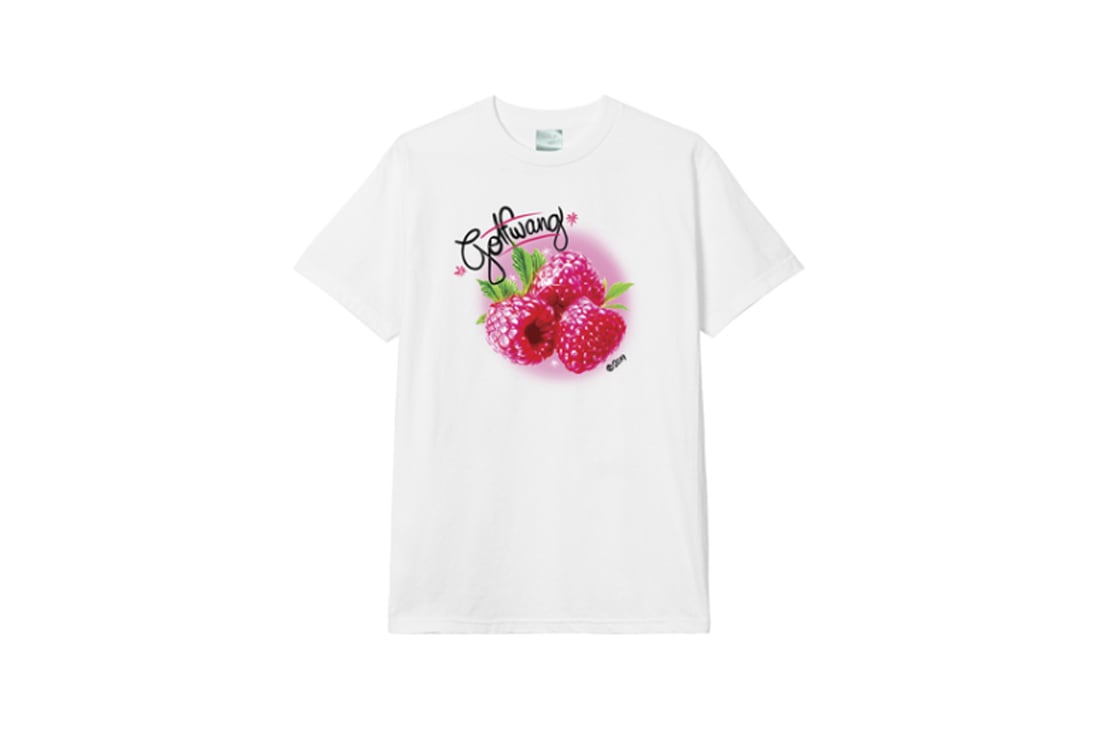 Price: $35
Where to Buy It: Golf Wang
Tyler, the Creator's label has gotten more refined as the years have gone on, but Golf is still good for playful designs like this as well—an airbrush-styled image of raspberries with some subtle branding to tie it all together. 
KAR L'art De L'automobile "Classic Garage" Long Sleeve T-Shirt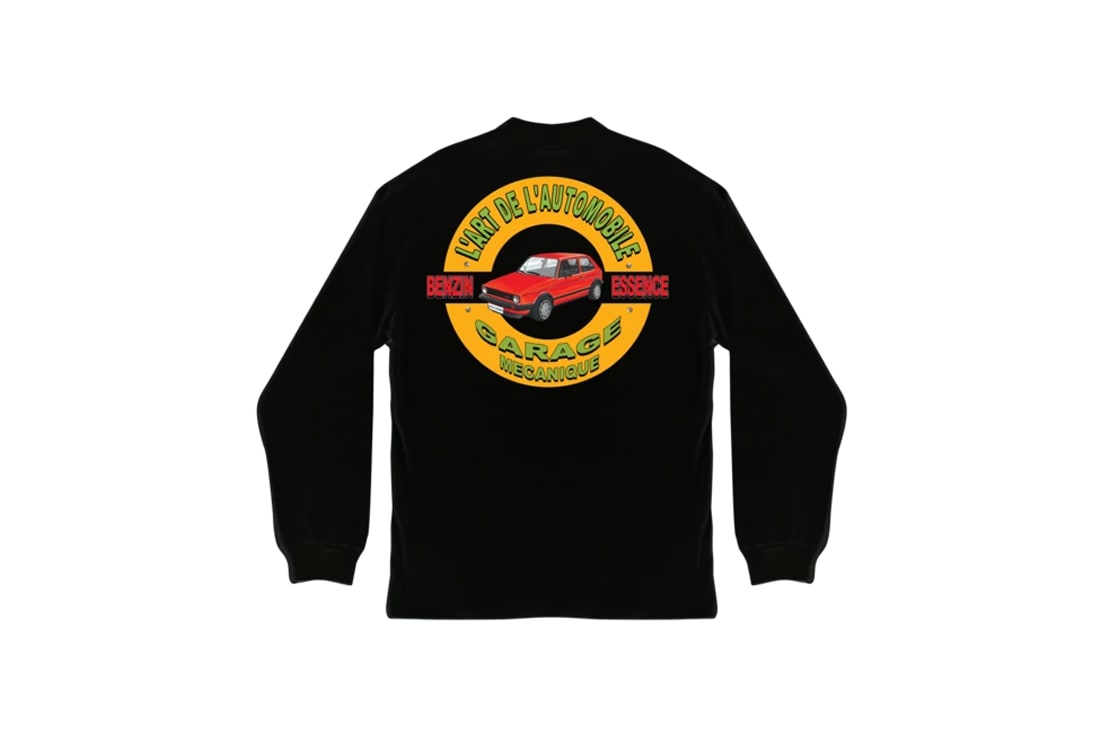 Price: €130 (app. $144)
Where to Buy It: KAR L'art De L'automobile
If you love cars, but don't want to dress like you spend a ton of time at your local Jiffy Lube, this is the option for you. 
Marino Morwood "Denzel Washington" T-Shirt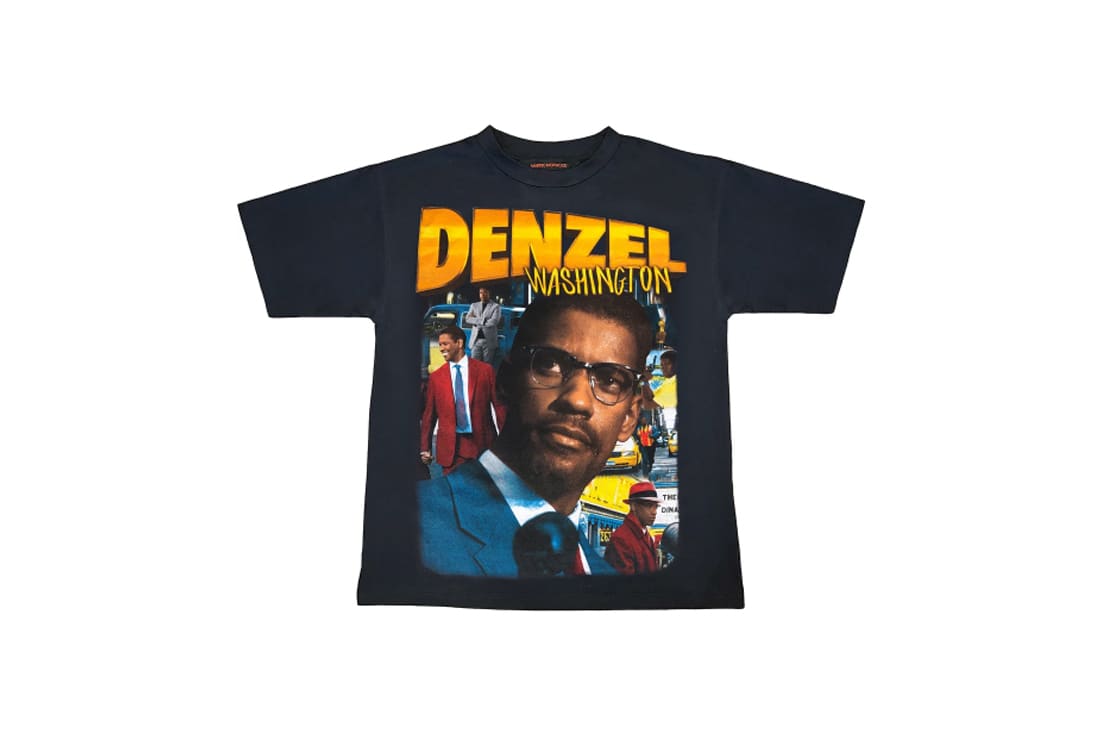 Price: £42 (app. $52)
Where to Buy It: Marino Morwood
Marino Morwood has become known for his modern interpretations of all-over print bootleg rap T-shirts from the late' 90s and early 2000s. This one acting as a tribute to one of the greatest actors of all time, Denzel Washington, is cetainly one of the more unconventional inspirations we have seen. The front is covered in images of him playing some of his most iconic roles, while the back provides a full list of all of his roles to show people just how impressive his resume truly is. 
Aries "Classic Temple" T-Shirt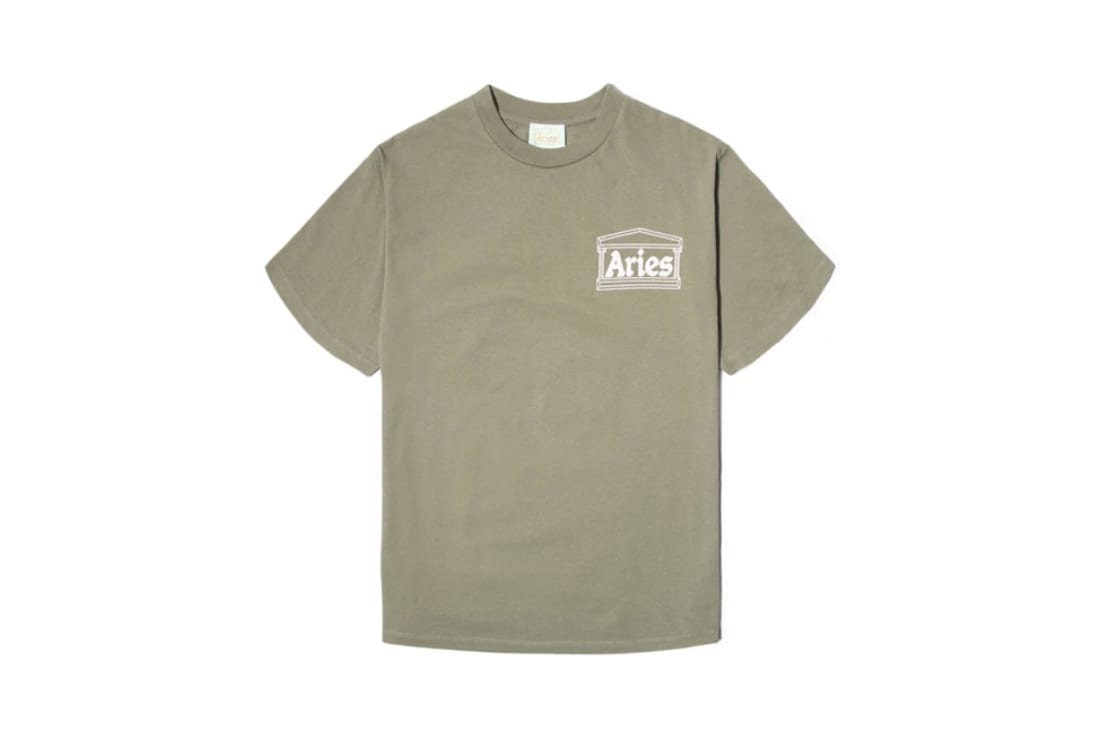 Price: $88
Where to Buy It: Bodega
This simple logo T-shirt from Aries is another great option if you don't want to grab too much attention, but still want to rep one of your favorite brands the next time you step out of the house.