Ian Connor has been accused of threatening two women on Twitter for referring to him as a rapist in response to the recent rape allegations against him, according to a report. Twitter user @DaniellasBroke posted screenshots on Sunday night that appear to show Connor threatening to track her down using her IP address:
After her tweets were shared by Daily Beast writer Marlow Stern—who claims Connor's alleged threats were in response to a previous tweet from Daniella in which she accused him of being a "rapist"—another Twitter user @remydelfox came forward with a similar story:
As many as 10 women have now accused Connor, a stylist known for his previous high-profile work with A$AP Rocky and other celebrities, of rape.
"I know that I will get some backlash for this, the typical rape apologists and misogynists will likely attack as they will be up in ashy arms that their idol is being accused of such a heinous crime," Malika Anderson, an Emory University student, wrote in April. "But I don't care. I know the truth. And I know that I did not want to have sex with Ian Connor. He raped me."
Since then, both Amber Rose and Theophilus London have spoken out against Connor's alleged behavior. "I'm assuming there are more [stories] coming out," Rose, who claimed 21 women informed her that Connor raped them, told the Daily Beast in June. "It's innocent until proven guilty, but when you have 21 women from all over the world that do not know each other but have similar stories, it gets to the point where it's like...enough."
After calling Connor a "rapist," London, told Complex about his epiphany about his former friend.
"He will see his day in court," he said in June. "God is in control."
London added that "Kanye fired him," though Connor appeared to dispute that claim in a tweet Sunday night:
When reached for comment, Ian provided Complex with two screenshots of what appear to be recent direct messages with @DaniellasBroke on Twitter. In them, he apologizes for his comments, and she accepts his apology. "That's my comment," Ian told Complex.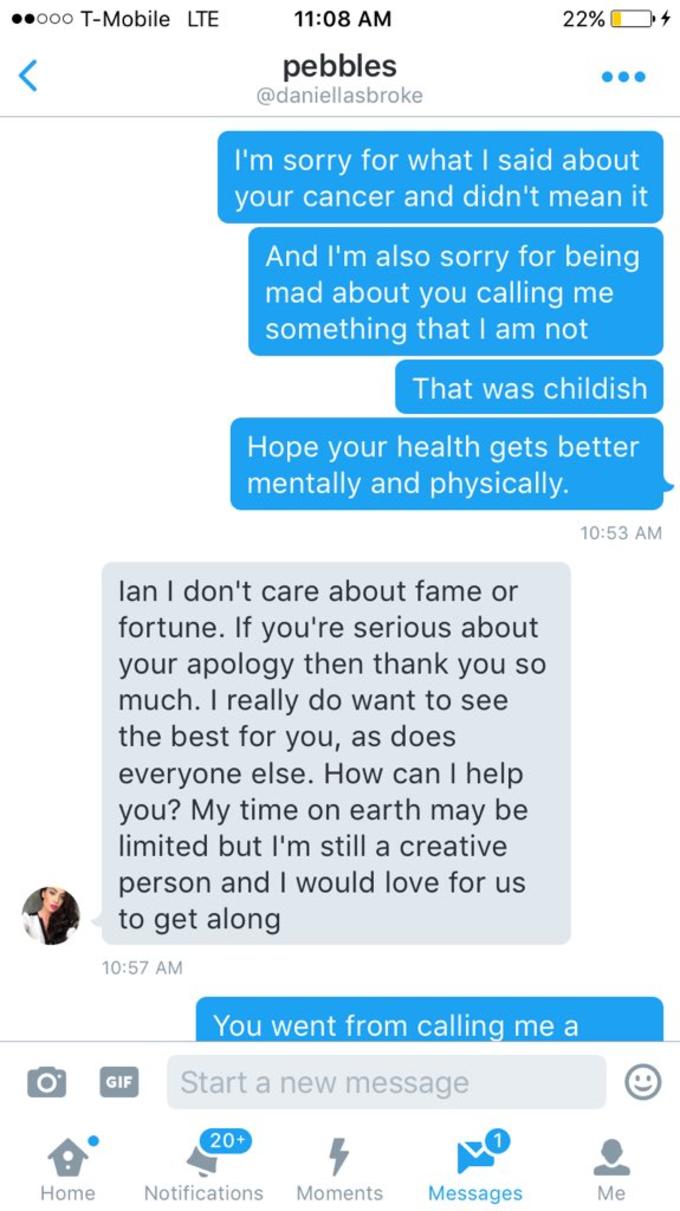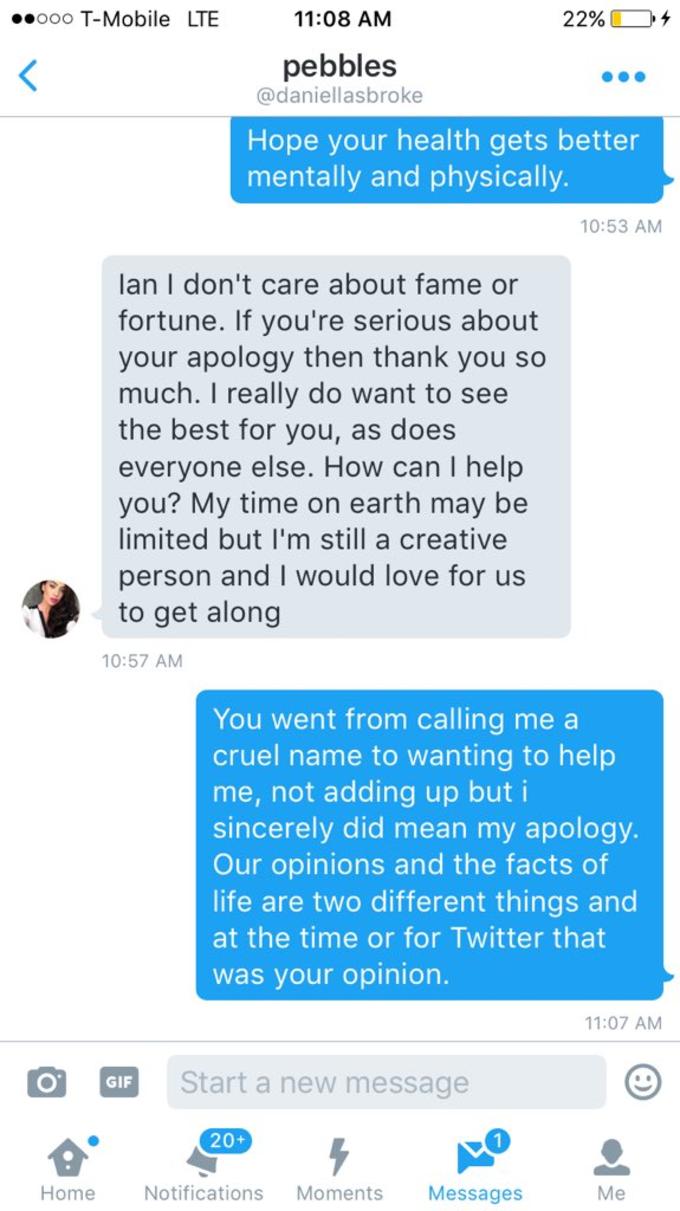 Complex also reached out to @DaniellasBroke, who said she believes his messages are inauthentic.
"It has become clear that Ian Connor is attempting to persuade me and is not to be trusted," she said. "I don't believe he is a good person. I believe his DM's are coached and/or from a publicist. I have spent my entire day fielding Ian Connor fans that are accusing me of faking cancer and god knows what else. He hasn't stepped in and stopped them once. He's a bad human being. I don't trust him now and I never will. If he died I wouldn't cry because I never loved him anyway."