Colin Kaepernick's Netflix Show 'Colin in Black and White' Compares the NFL to Slavery
In Colin Kaepernick and Ava DuVernay's new documentary, 'Colin in Black and White,' the ex-NFL player compares being in the league to being a slave.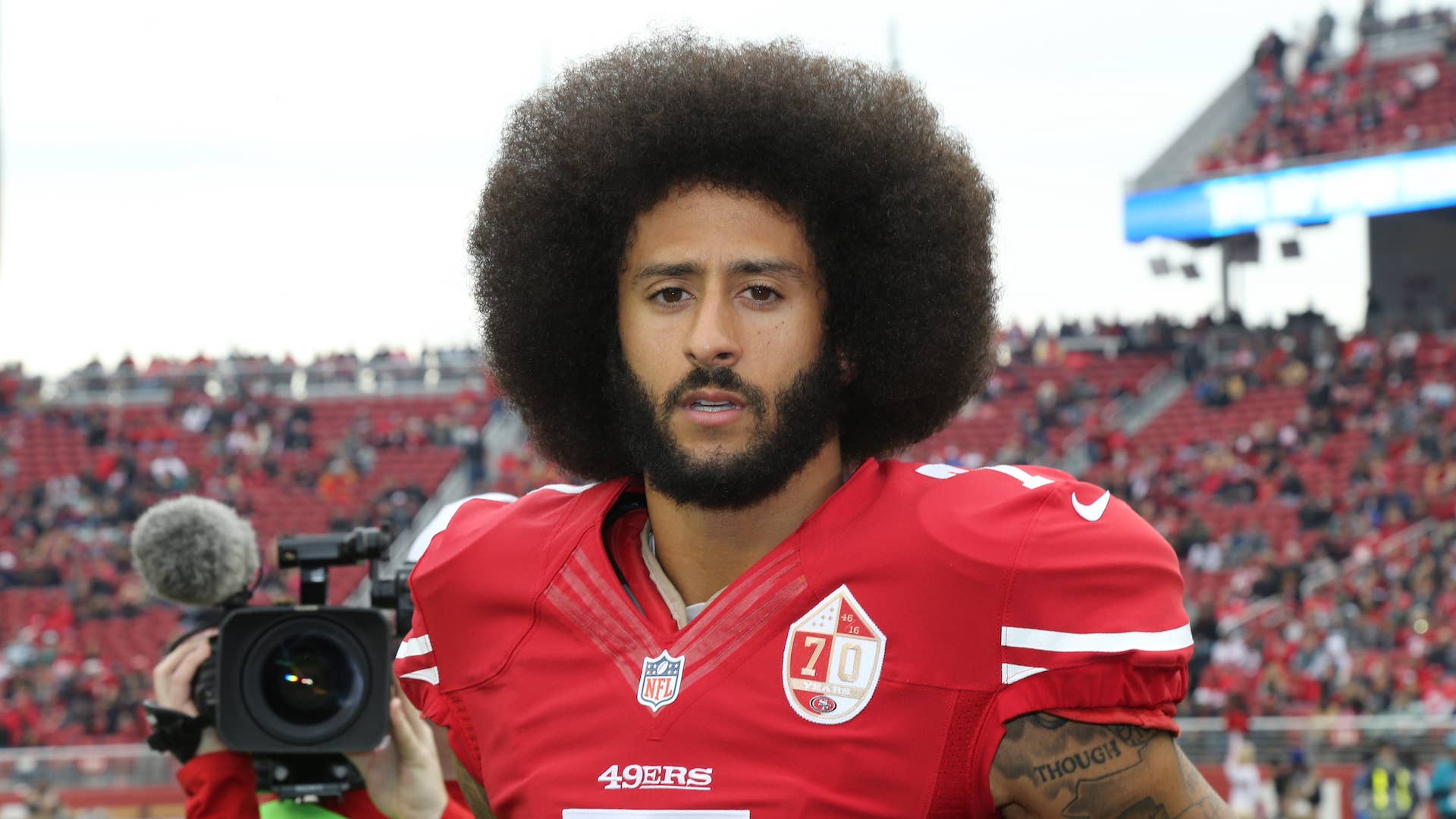 Getty
Image via Getty/Al Pereira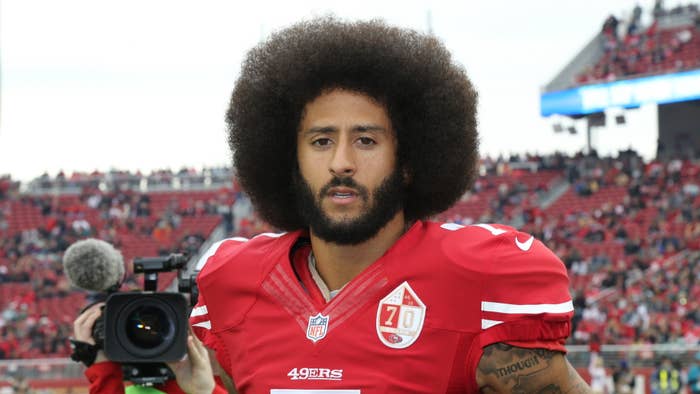 Colin Kaepernick's 6-episode limited series, Colin in Black and White debuted on Netflix this weekend, where the former quarterback compares being a player in the NFL to being a slave.
A clip shows a reenacted scene where guys are trying out for a team, which involves practice with on-field drills and a combine, and team officials inspecting the players.
"What they don't want you to understand is what's being established is a power dynamic," Kaepernick says. "Before they put you on the field, teams poke, prod, and examine you. Searching for any defect that might affect your performance. No boundary respected. No dignity left intact."
The players then walk off the screen and it seamlessly transitions to a new scene where the Black men are being sold as slaves on an auction block and in shackles, as white masters haggle over them.
Netflix shared the first trailer for the Kaepernick and Ava DuVernay-helmed show earlier this month, which depicts the ex-NFL player's childhood as he begins to play football, his subsequent success in the league, and his move into activism. Kaepernick and DuVernay met in 2017 when he was making headlines for fighting social injustices.
Kaepernick told Netflix that he and DuVernay wanted "to bring these stories to life in the most impactful and compelling way possible."
Colin in Black and White is now streaming on Netflix.