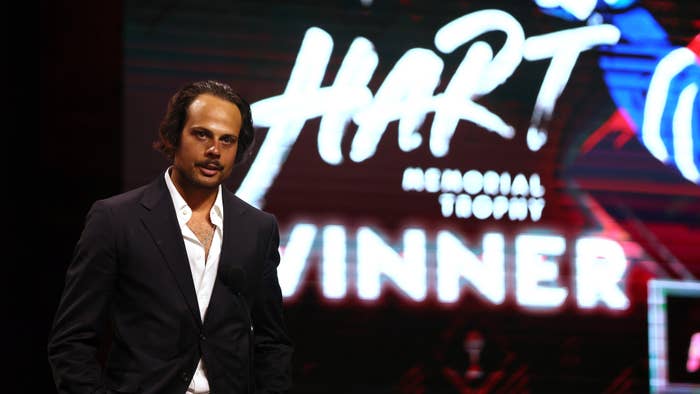 Toronto Maple Leafs alternate captain Auston Matthews has become the third Leaf ever to win the Hart Trophy. 
Receiving 119 first-place votes in voting by the Professional Hockey Writers Association, the 24-year-old surpassed other contenders like Edmonton's Connor McDavid and the New York Rangers' Igor Shesterkin by a landslide.
"I can't lie, it feels really good… It's pretty special," Matthews told the Associated Press. He did, however, admit accepting the award in Tampa was bittersweet, as the Lightning are currently trying to win their third Stanley Cup in a row against the Colorado Avalanche. "There is some angst, wishing you were still playing," he said.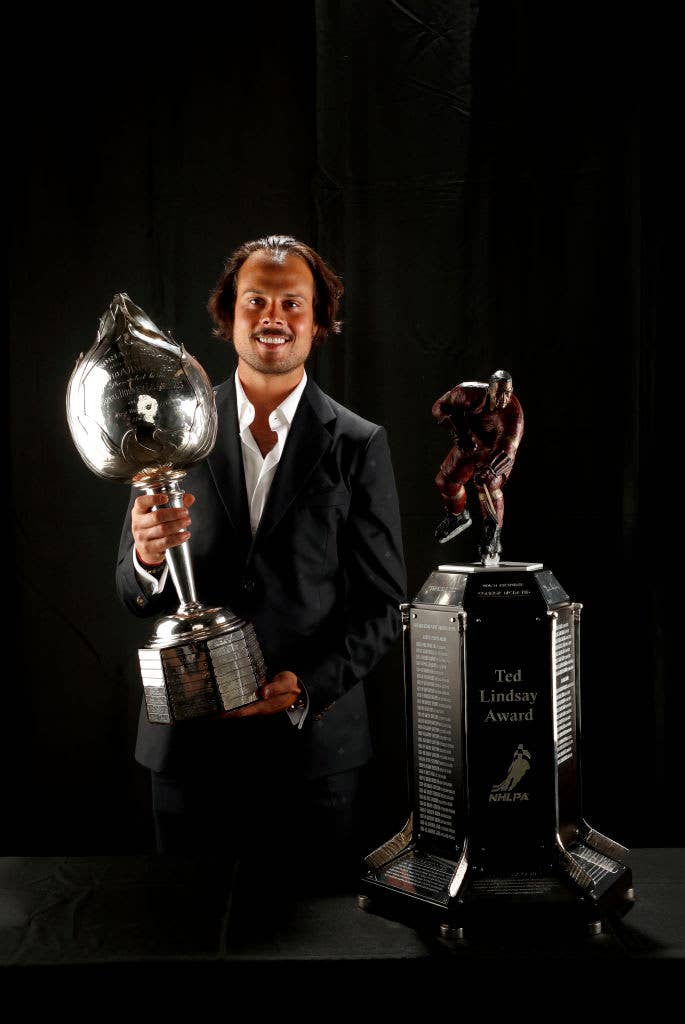 Fans of Matthews and the Leafs have taken to the Internet to celebrate his big win. 
While he acknowledges that hockey is sometimes seen as a stagnant sport, Matthews truly believes in the ethos of hockey. Still, he's a big proponent of pushing the sport forward—he's arguably the most stylish player in the NHL—and becoming the face of the league can certainly help him strive towards that cause. In an interview with Complex Canada, he elaborated a little more: 
"I feel like it's kinda been a conversation that's been happening maybe for some time now—I mean, at least the last five years or so—about trying to grow the game and trying to make it a little less traditional. I think a lot of the traditional things are what makes hockey so great and all of us really appreciate and respect that, but I definitely think there's other avenues and ways the game can be expanded to help it grow and become more popular in a sense. You know, it can get to a place where when a person hears about hockey, it's not just like, 'Oh, that's the sport that middle class white guys play.' You know, it's bigger than that and it brings people together, like sport does. So hopefully it can continue to grow and expand and get to that point."
On top of being the first Maple Leaf to win the Hart Trophy in 67 years (following Ted Kennedy in 1954-55), Matthews was also awarded the Ted Lindsay Award, which honours the NHL's most outstanding player.