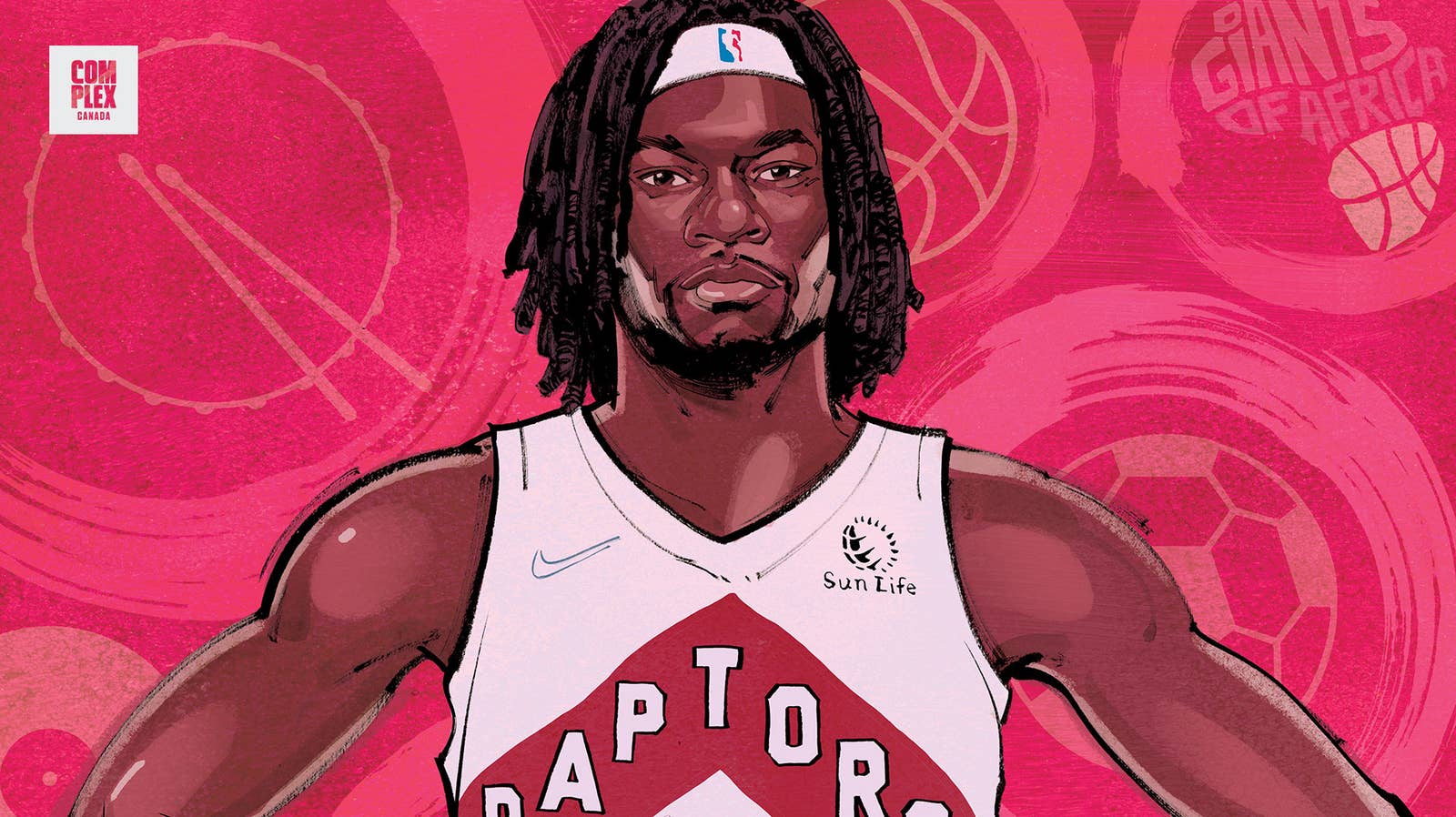 When Precious Achiuwa arrived in the Bronx burrow of New York City at 14 years old to pursue his dream of playing in the NBA, nobody knew what to make of him.
Here was an extremely skinny, 6-foot-2 kid who grew up playing soccer in Port Harcourt, Nigeria and who thought he was a point guard despite his big hands making it difficult for him to dribble and his height making him one of the tallest kids in his class. He was raw, barely able to play basketball at a grade school level. 
Precious was able to come over to the States because his brother, God'sgift Achiuwa, had been playing basketball at St. John's University in Queens, New York, where he told anybody that would listen that he had a younger sibling back home that would be just as good as him at basketball, if not better. So Gift's coach and New Heights AAU program coordinator Oswald Cross convinced the head coach at his old high school, Adam Maldonado at Our Savior Lutheran in the Bronx, to help secure an I-20 student visa for Precious to come over and play.
"We really didn't know he was gonna be this good. It was strictly because of his brother and the relationship we had with him that we helped bring him over," Cross tells Complex. "I didn't have any film or anything on him. I just had a little picture of him from when he was like 11 years old, or maybe even 9 years old. And I was like: 'Hey bring him over. His brother's big, maybe he'll get big. Maybe he'll be okay.'"
"When he first got here… He wasn't who he is right now, where he's a physical specimen, he's built very strong, no body fat. When he first got here, he was just so small and frail," adds Kenny Miller, who was the manager for St. John's University men's basketball from 2011 to 2014, eventually becoming Precious' primary trainer, helping him through the pre-draft process and continuing to train him to this day. "And he was raw, but his movements were rare."
Achiuwa grew from 6-foot-2 to 6-foot-9 over the course of four short years, moving along the way from small forward to center as he went from Our Savior Lutheran in the Bronx to St. Benedict's Prep in Newark, New Jersey to the illustrious Montverde Academy near Orlando, Florida. Finally, Achiuwa secured an offer from Memphis University to play under legendary coach Penny Hardaway and, after an impressive freshman season where he shot up draft boards and earned AAC Player of the Year and Freshman of the Year honours, Achiuwa achieved his NBA dream, getting drafted 20th overall by the Miami Heat in the 2020 Draft. 
But it took much more than physical growth for Precious to make it to the NBA. In fact, the more you learn about Precious, the more you understand that it's the current Toronto Raptors forward's mindset that sets him apart, because nothing has been handed to him. Everything Precious has, he had to take, sometimes literally. 
Shortly after coming over to the States, Achiuwa was on a road trip with his AAU team when his point guard refused to pass him the ball. Whether it was because he couldn't get it to Achiuwa or because he didn't want to pass it to him, that was unclear. 
"But literally in-game, Precious goes and just takes the ball from his teammate. It was the craziest thing I've ever seen in my life," said Miller. "But, you know, that was Precious. That's who he is, his personality: he went and he did what he had to do."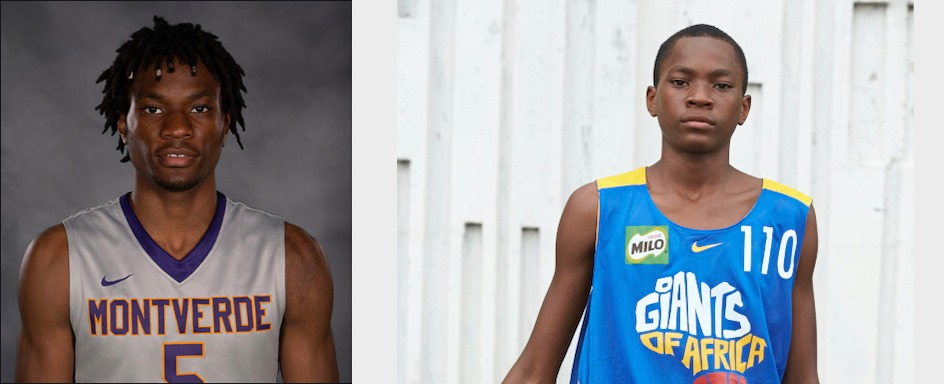 Port Harcourt is the fifth-largest city in Nigeria and the capital of the oil-rich Rivers State in the Niger Delta. Located more than 350 miles southeast of Lagos on the Atlantic Ocean near the Gulf of Guinea, Port Harcourt is an industrial center rife with criminal activity, with pirates frequenting its shores due to the prevalence of ships and lack of security. 
Achiuwa was born and raised in Port Harcourt by his parents, Eunice and Donatus, who were both Pentecostal ministers, along with his five siblings—the reason he wears the No. 5 on his jersey. Precious grew up playing soccer like most boys in the area before eventually getting into basketball around eighth grade, the time he attended a Giants of Africa basketball camp in his home country. He turned out to be one of the youngest athletes to ever attend one of the camps run by Masai Ujiri, the Giants of Africa founder and current vice-chairman and president of the Toronto Raptors. The camps were a big deal: in a continent with limited resources to develop and scout basketball players, Giants of Africa is undoubtedly one of the most popular ways to get noticed and improve. That's when Precious fell in love with the game, ultimately landing him in New York. 
"That's where my drive and work ethic comes from: I want to see myself get better more than anyone wants to see me get better."
The adjustment wasn't always easy: With Precious in the Bronx and Gift in Queens, the brothers only got to see eachother once a week when they went to church together on Sundays. Otherwise, supporting and raising Precious was a collective effort, taken upon primarily by Gift and three New York natives: coach Cross, trainer Miller, and Shane Denully, who had just finished college when he started helping at Cross' AAU program and high school camps, doing whatever he could to get his foot in the coaching door. So, when it became clear that Precious needed a place to stay, Denully welcomed him into his Bronx home where he lived with his mother the very first day Precious arrived in America. 
"He showed up, he had a uniform. Just a skinny 6-foot-2 kid… growing up in America, you watch a lot of African movies. So basically, I wasn't sure if he knew English," Denully said from the same house, wearing a Raptors' fitted cap. "I'm trying to teach him how to go to school, how it's hot and cold in the shower, and I'm rambling. Finally, I was like: 'Do you speak English? Are you understanding me?' I was talking real slow, not realizing that he knew English perfectly well. It was really funny."
"And from there, like from that day on, he just basically became family, you know?"
Precious was a good kid. He had straight As in school, went to church every Sunday, was well mannered, and never had any issues with others. So, while Denully's mother was confused at first, she quickly came to love Precious, or "P," as they called him. Denully came to learn that Achiuwa is a goofy, outgoing person; that he plays the drums and more recently got into DJing and fashion. Most importantly, he learned that Precious is a good-hearted person who's grounded and has a faith in God. Precious even became the Godfather to his son. 
"I just think that comes from having the right people around him," Denully says about Precious' character. "It takes a village, too, because some days you got it, and some days you don't. But your supporting cast can help you get over the hump, and he has some real good people in this corner."
"He comes from a great family… I know they were raised the right way," Cross adds. "He came over and he's been focused since he got here at 14 years old. He knew he wanted to play in the NBA. We didn't have to push him… In terms of his drive, he had the drive already." 
"And he's a kid that wants to be great."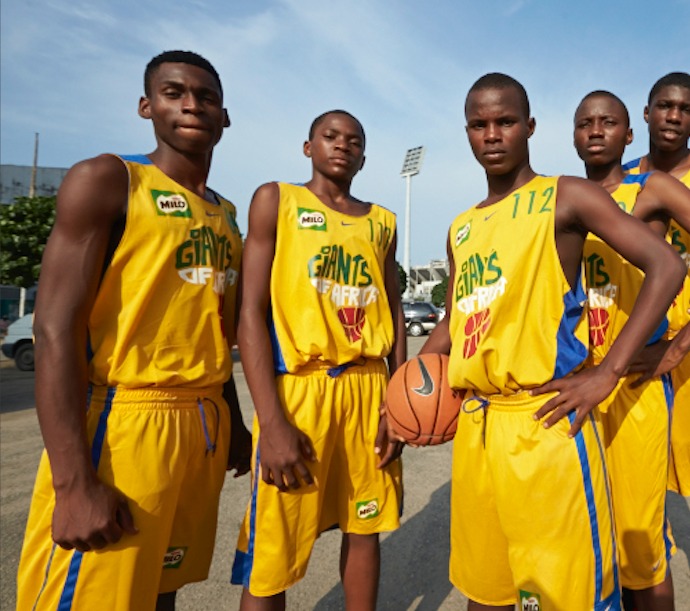 A lot of kids that come to the United States at age 14 would want to explore everything the country has to offer, especially in the city that never sleeps. But Precious had one goal and one goal only: to make the NBA. 
On the court, Precious had a special motor and level of aggression from day one, saying: "I've always played hard. I've always wanted to bring the force to the opponent first rather than taking the first hit. That's how I've played since high school, college as well. That's part of me. I don't think: I'm gonna play hard. It's just second nature at this point." He is a very cerebral player, one who used to go home after games to watch film instead of partying. In fact, his tunnel vision was so narrow that it bewildered the people around him, with everyone offering a story about how Precious was different from the other kids. 
"In like the first two months, I realized that he was special," Cross said. "He came in with a determination that most kids don't have right away, and he really worked hard."
"One thing about Precious: he wants to be really, really great. He wasn't just leaving his family to just come to the States and just hang out and party and have fun."
Cross relays a story from U15 AAU, when they lost in the championship game despite Precious playing really well. Cross found Precious outside of the locker room, crying like it was the end of the world.
"I think back to that time because he played really well and we lost, and he wasn't really worried about how he played, he was just so upset that he lost the game," Cross says. "And I knew at that point he was gonna make it because that's rare. Most kids, if they have a good game and they lose, they blame it on their teammates and move on. Precious was just so upset, he felt he could have done more to win."
Miller relays a story about Precious forcing him to go get up shots at midnight the night before an 8:00 am flight to an AAU tournament in Indiana after already working out twice that day. And Denully says it got to the point where Precious had no real life outside of basketball.
"One thing about Precious: he wants to be really, really great. He wants to stay in the league. He wasn't just leaving his family to just come to the States and just hang out and party and have fun. Ever since day one, it's been business first," Denully says. 
"It was to a point where sometimes I had to be like: 'So, you're not going to be on Instagram?' He's like: 'I don't need to be on none of that stuff.' And I told him: 'Well, you do need to be on Instagram if you want to have a social life.'" But Precious stuck to his word, avoiding Instagram until he was more established as a baller, his junior year of high school. ("Now he's on Instagram posting all these model pics, man. He thinks he's a model now".) 
The interesting thing is: Precious didn't even need to work nearly as hard as he did. Nor did he have to make all the sacrifices he did. This isn't the classic story of a kid coming from Africa and needing to support his family back home, though that certainly added motivation. For Precious, this was always about himself and his love for the game. 
"Honestly, I think what makes his story special is that he's totally doing this for him," Cross says. "This is what he wants to be, this is what he wants to do. And he's pushing himself, which is really unique."
As Precious puts it: "I'd say [I get motivation from] my family and myself. I'm a really, really big critic of myself. Nobody criticizes me as much as I do. That's where my drive and work ethic comes from: I want to see myself get better more than anyone wants to see me get better."
After an up-and-down rookie season with the Heat where Precious averaged 5.0 points on 54.4 percent shooting in 12.1 minutes a game, Achiuwa traveled to Tokyo, Japan with the Nigerian National team to compete in the Summer Olympics. Before the Games were through, Precious learned that he was being traded to the Toronto Raptors as part of the Kyle Lowry sign-and-trade. Now, Achiuwa belongs to an international organization known for their player development and hard-working culture; one that has created a new identity around big, positionless, and multidimensional players like Precious. 
"Precious is a huge part of this deal for us," Raptors' general manager Bobby Webster said about the trade. "We really liked him last year in the draft. So I think that was, for us, a huge get in the sense of a young player that we like and fits."
Part of that fit involves Achiuwa's versatility. Growing up, Achiuwa played different positions, with Cross, Miller, and Denully never pigeonholing him into one specific role. Of course, as Precious got taller he began to set more ball screens and roll to the rim, but he always worked on his ball-handling and shooting, too. In Memphis, after center James Wiseman ran into eligibility problems and left the school three games into the season, Precious was forced into the spotlight as a small-ball center and he thrived, going from it being unclear if he would even be a one-and-done player to the 20th pick in the draft. 
"He surprised me a lot," Golden State Warriors center James Wiseman says of Precious, who quickly became his close friend at Memphis due to their similarly competitive natures, talking trash to each other in practices. "Just his athleticism, the way he was able to move, the way he was able to space out the floor, and really just everything in between—how versatile he is for his size."
"I think his skill set is much better than what people realize. I think he's able to guard one to five, he's able to put the ball on the floor, he can make a shot," Cross says. "The more opportunities he gets, I think the more successful he's going to be. But in terms of the way the Raptors play and their style, he fits in perfectly with that."
"Back then, it was this NBA big name coming home and holding a camp. As I got older and came to the States and now I'm on the team with [Ujiri], it's just crazy. You can't really map it out."
Miller told me that Precious' primary focus this summer was finishing around the rim consistently, including through contact. They also worked on his conditioning, having good hands in the pick-and-roll, and different types of finishes including right hooks, left hooks, change of pace moves, and outside shooting. 
That quickly developing skill set shined through in the preseason, where Achiuwa led the Raptors in rebounds and steals, and was second in points. He has quickly cemented himself as a core part of the Raptors' future, becoming a fan-favourite and earning the trust of head coach Nick Nurse, who left open the possibility of Precious starting games this season. 
Once again, the work is paying off, which stands to reason given how much Precious believes in his work ethic, saying: "I'm a confident person… I believe if I put my mind to something, I could learn it if I put in the time, if I work hard to achieve that goal."
"For me, everything comes down to hard work and how bad I want it and how much I'm willing to put into it. I don't want to put myself into a box or say this is my ceiling or I can't go past this. It's all about time and work."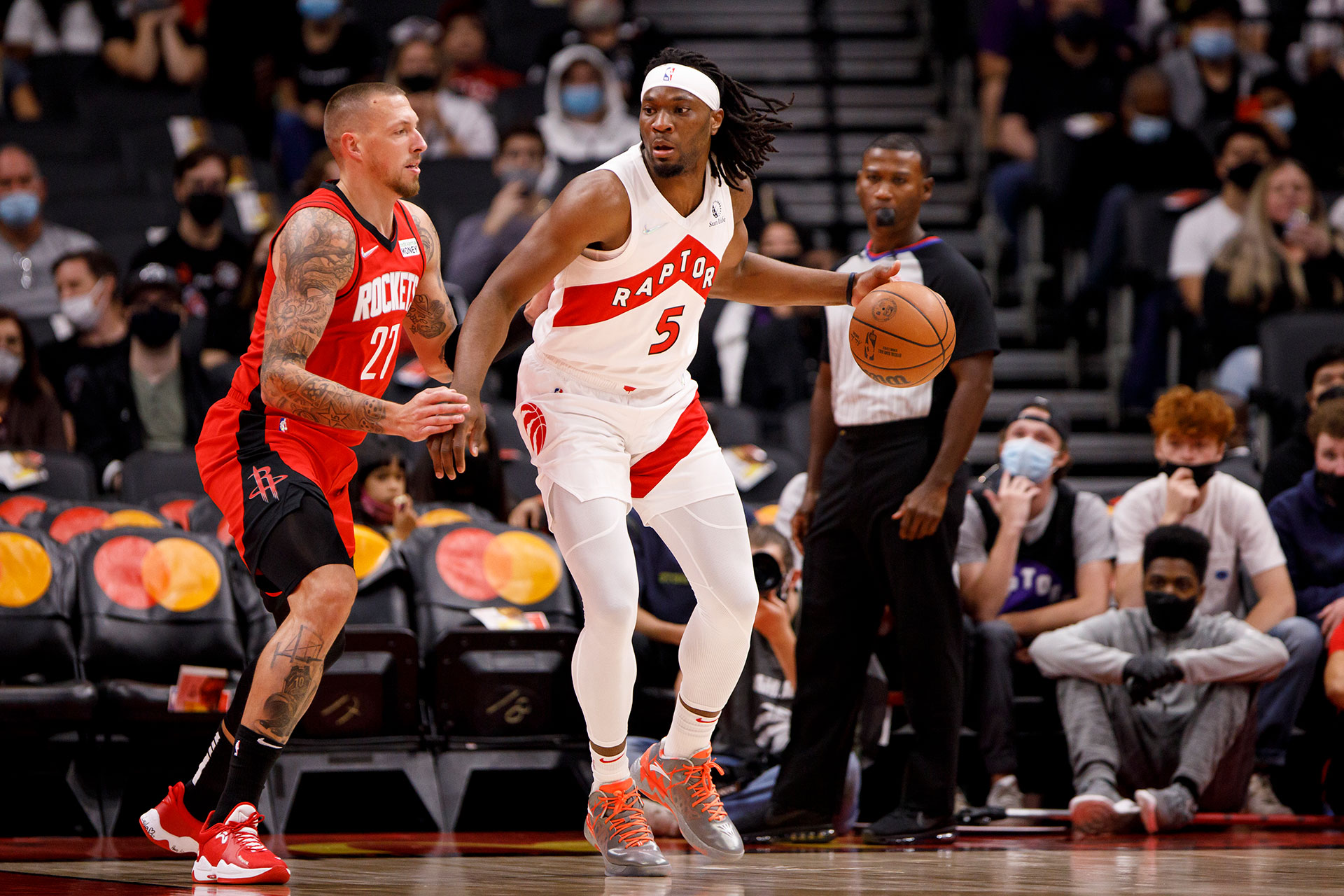 If the fit in Toronto's versatile system is one thing, the opportunity to play for a fellow Nigerian role model in Masai Ujiri is another. Ujiri, whose Giants of Africa camps gave Precious one of his first big chances almost ten years ago, said that when the trade went through and they talked on the phone, Precious' first word to Ujiri was: "finally." Masai's first words: "You're mine now." 
Precious has a really good relationship with Masai, and he respects the way Ujiri is pushing the basketball agenda throughout Africa and creating more opportunities for kids like himself. 
"He loves him. Ujiri is somebody that Precious and his brother are very fond of. They think very highly of him. They respect him," Miller says. "And I think that it's a great fit for him and I think the connection there is only going to help him more: We're all human beings, and when you're around people that care about you, it makes your job a lot easier. And when you feel that connection, it makes everything easier." 
Precious understands that his platform comes with a lot of responsibility: He knows that there are kids back home in Nigeria and throughout Africa who look up to him, who see his story as a path forward, which was part of the reason it was so important for him to represent Nigeria at the Olympics. But he still takes time to reflect on the unbelievable journey that basketball has taken him on, from Ujiri's camp in Nigeria to his NBA team in Toronto, Canada. 
"It's been a crazy journey," Precious says. "Back then, it was this NBA big name coming home and holding a camp. I was just a young guy wanting to play against the older guys and compete and be out there. As I got older and came to the States and now I'm on the team with [Ujiri], it's just crazy. You can't really map it out."
"It's been years, and it's crazy that things could come back full circle."