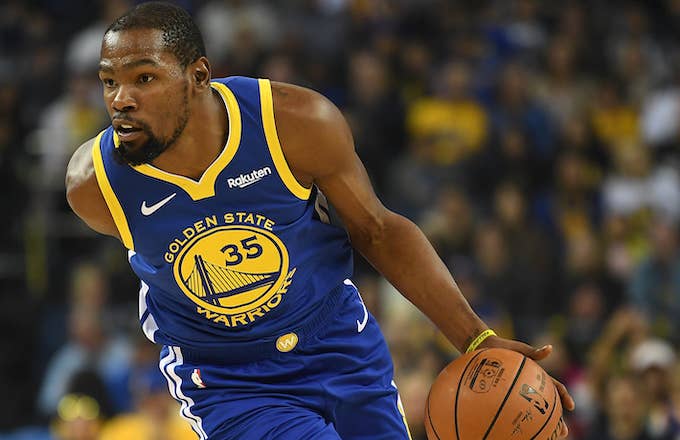 Kevin Durant is planning to sign with the Brooklyn Nets, league sources tell ESPN.
Brooklyn is making a clean sweep tonight: Brooklyn will sign Kevin Durant, Kyrie Irving and DeAndre Jordan, league sources tell ESPN.
Sources: Durant will sign a 4-year, $164M deal with the Nets; Irving will sign 4-years, $141M.
Durant's planning to make a formal announcement on The Board Room Instagram at 6 PM. Durant's camp won't confirm his decision, and says "Details will be revealed at 6."

https://t.co/ZpHcKFQTDd
Shortly after Wojnarowski 's report, Durant confirmed via his sports business network, The Boardroom.
Sources: Kyrie Irving has agreed to a four-year, $142M deal with Brooklyn. Fourth-year player option.
It has been nearly seven years since JAY-Z, the former minority owner of the Nets, posted this tweet directed at New York Knicks fans:
It never felt as true as it does right now. It looks like the Nets will not only end up snagging the biggest offseason prize in Durant, but they have also secured the services of Irving.
Meanwhile, Durant hasn't had too much to add to the announcement. On Monday, he posted a black-and-white photo of him riding a bike with a vague caption.
"I wandered everywhere, through cities and countries wide. And everywhere I went, the universe was on my side," it says.
Stay tuned as more details arrive.