Kevin Durant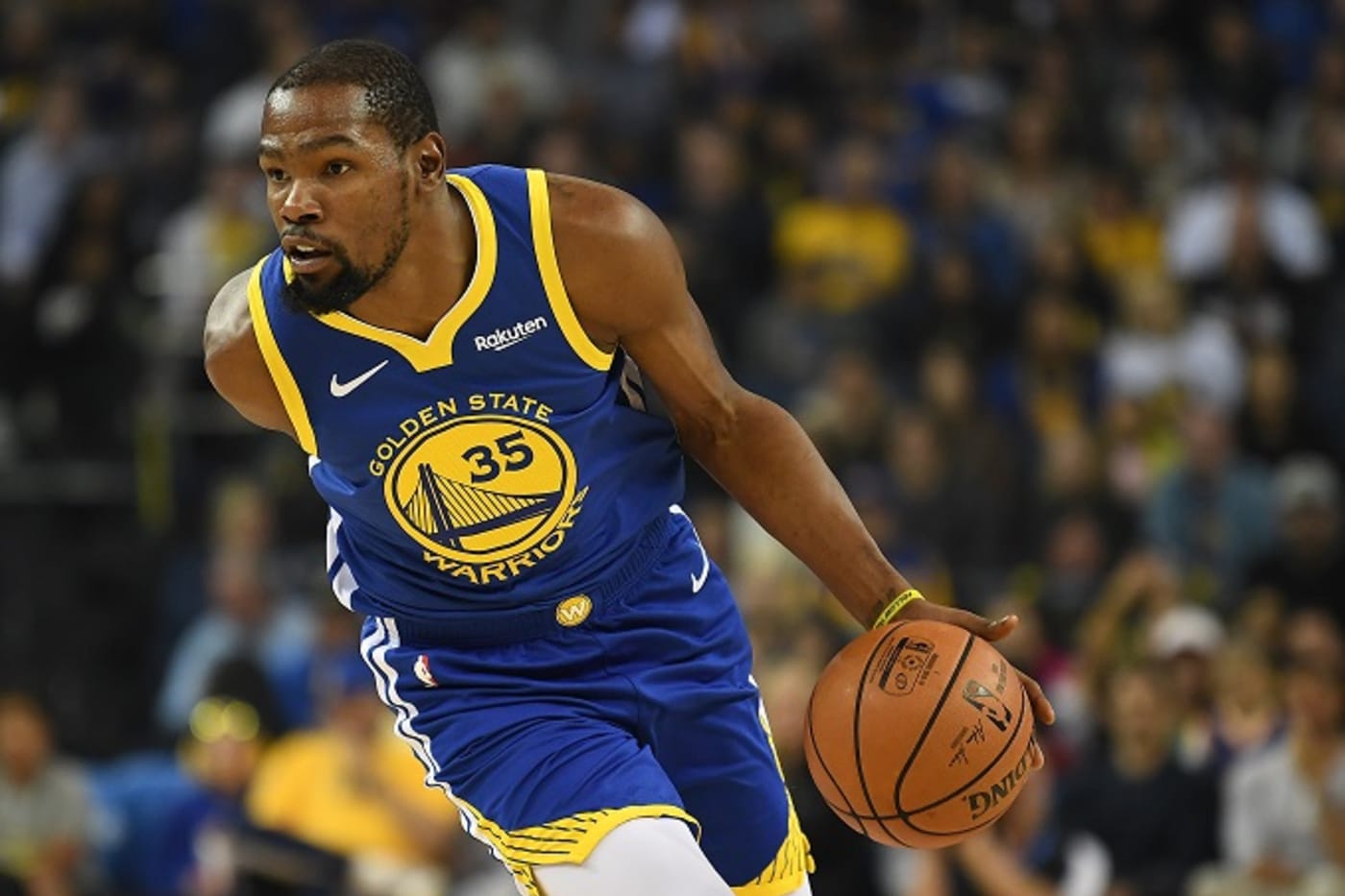 Kevin Durant is one of the most versatile and dominate basketball players in NBA history. His game continues to evolve every season, despite the fact that he's consistently been one of the best players in the league. The Maryland native attended the University of Texas for one season before being drafted second overall in the 2007 NBA Draft by the Seattle SuperSonics, who later moved and became the Oklahoma City Thunder. In the 2011-2012 season, Durant along with then teammates Russell Westbrook and James Harden reached the NBA Finals before they were eliminated by Lebron James's Miami Heat in 5 games. While on the Thunder, KD would go on to become the youngest NBA Scoring Champ in 2010, winning the award again in 2011, 2012 and 2014, where Durant would also win the MVP Award. Following a stunning defeat to the Golden State Warriors in the 2016 Western Conference Finals after the Thunder were up 3-1 in the series, Kevin Durant became one of the most controversial figures in sports when he chose to leave the Oklahoma City Thunder in free agency that summer and join those same Warriors. This move was questioned during Durant's entire tenure with Golden State. 
The former MVP completed what would be called the "Hamptons Five" lineup in Golden State with him, Stephen Curry, Klay Thompson, Draymond Green and Andre Iguodala. This starting lineup was as good as advertised, and absolutely wrecked the NBA from the jump in 2017. With elite shooters like Curry, Thompson and Durant along with elite defenders in Iguodala and Green all on the floor at the same time it would often be too much for teams to handle. This would also help land Durant three consecutive trips to the NBA Finals and back to back NBA Championships with Finals MVP honors.
Like a force of nature, Kevin Durant's game is one of the most unstoppable in the league. Standing at 6'9 with an over 7 foot wingspan, he is one of the greatest scorers in NBA history. After suffering a ruptured Achilles during Game 5 of the NBA Finals, all eyes were on KD's next decision entering free agency. Rumors were surfacing that he had interests in teaming up with fellow free agent Kyrie Irving on the New York Knicks, but the NBA was shaken when he chose to join Irving and DeAndre Jordan on the Brooklyn Nets, instead. It was a move that shocked many, but especially stung the Knicks after they were linked to KD for months ahead of time. 

With a number change from 35 to 7 on deck, Brooklyn will usher the beginning of a new chapter in Durant's career. We now have a new Big 3 in Brooklyn. Despite burner accounts and feuds with fans on social media, Kevin Durant has already solidified his place in the NBA Hall of Fame. Love him or hate him — you can't deny KD's greatness.