Joey Badass Suggests He May Have Played a Part in Kevin Durant Signing With the Nets
Shortly after Durant announced his move to Brooklyn, Joey shared a post of his own.
Getty
Image via Getty/Andrew Toth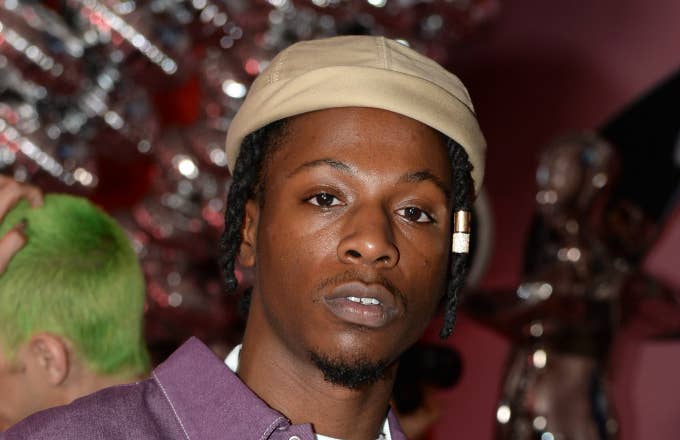 While Knicks lovers are mourning yet another unfruitful free agency, Brooklyn Nets fans are relishing in their blockbuster acquisitions for Kyrie Irving and Kevin Durant. Enjoying the excitement is Brooklyn-native Joey Badass who suggests he played an intricate role in swaying KD's decision. 
Shortly after Durant announced his move via the Boardroom's Instagram account, Joey made a post of his own. The post—captioned "imma just leave this here..."—contains a clip of Badass' latest interview with Angie Martinez, where he claims to be talking to KD about the Nets.
"Nobody knows I'm like the 'Ambassador Dude,'" Joey said. "Nobody knows I'm talking to Kevin Durant right now."
At the time, Joey claims he and Durant were having friendly banter. But from the timing and nature of the post, one can assume these conversations were "deeper than rap." Joey Badass was named the Nets' ambassador in October 2018. Yet it seems like Drake didn't fill him in on all of the rules as he openly bragged about borderline tampering on open airwaves then posted it to his Instagram account. But not even a possible and unspecified fine could kill his joy as the Nets have become the team to beat in New York City.