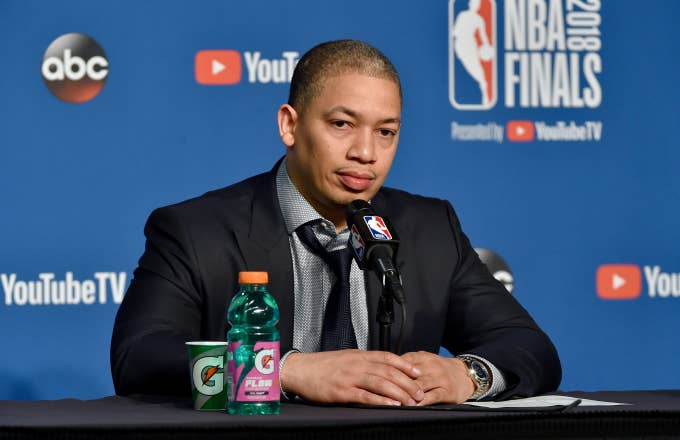 Losing key players like Lebron James this summer and Kyrie Irving a year prior is enough to loosen the already slipping nucleus of the Cleveland Cavilers, however, the team's known issues with their front office in addition to this year's rough start has the organization ready for massive changes beginning with the coaching position.
According to The Athletic, the Cavaliers have fired head coach Tyronn Lue and promoted assistant, Larry Drew — who went 8-1 when filling Lue's position during an illness — as the team's interim coach. Lue, the only coach in Cavs history to win a NBA championship, had three years left on his five-year $35 million contract which he signed after the 2016 finals victory. This was reportedly prompted by the team's 0-6 start and disagreements between Cavaliers general manager Koby Altman and Lue over his decision to play veterans like J.R. Smith over top pick rookie, Collin Sexton.
Sources report that this decision has left the locker room "pissed," while several Cavs players have taken this opportunity to express their loyalty and appreciation for Tyronn Lue. 
Fans will be able to see the early impact of this controversial move on Tuesday (Oct. 30) when the Cavs take on the Atlanta Hawks.