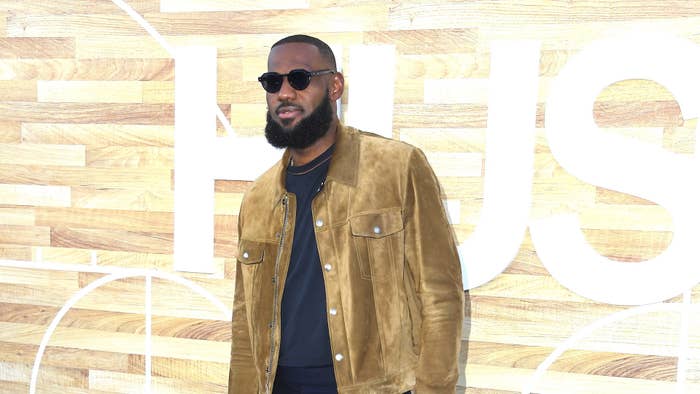 Twitter has entered a new chapter. And LeBron James has big concerns.
Just hours after Elon Musk officially acquired the platform, media watchdog groups found that the use of the n-word had increased nearly 500 percent on the platform. The Washington Post cited data shared by the Network Contagion Research Institute, an independent organization that predicts threats emerging from social media content. 
After catching wind of the report, LeBron took to Twitter to urge Musk and his team to take the "scary" situation seriously. He also criticized users who conflate free speech with hate speech.
"I don't know Elon Musk and, tbh, I could care less who owns Twitter," he wrote. "But I will say that if this is true, I hope he and his people take this very seriously because this is scary AF. So many damn unfit people saying hate speech is free speech."
After months of legal disputes and negotiations, Musk finally purchased Twitter this week for $44 billion. Prior to the acquisition, the billionaire tech mogul told users he would be a champion of free speech—a claim that stoked fears about increased harassment and hateful rhetoric. 
Musk went on to issue a message to advertising, insisting some content moderation was necessary, as he didn't want Twitter to become a "free-for-all hellscape."
"The reason I acquired Twitter is because it is important to the future of civilization to have a common digital town square, where a wide range of beliefs can be debated in a healthy manner, without resorting to violence," he wrote. "There is currently great danger that social media will splinter into far right wing and far left wing echo chambers that generate more hate and divide our society."
He also said Twitter will form a "content moderation council" that will include a wide range of viewpoints.
No major content decisions or account reinstatements will happen before that council convenes," he tweeted.