LeBron James Announces He's No Longer a Dallas Cowboys Fan
LeBron James has decided to retire his allegiance to the Dallas Cowboys, but will remain loyal to his hometown Browns, despite their obvious shortcomings.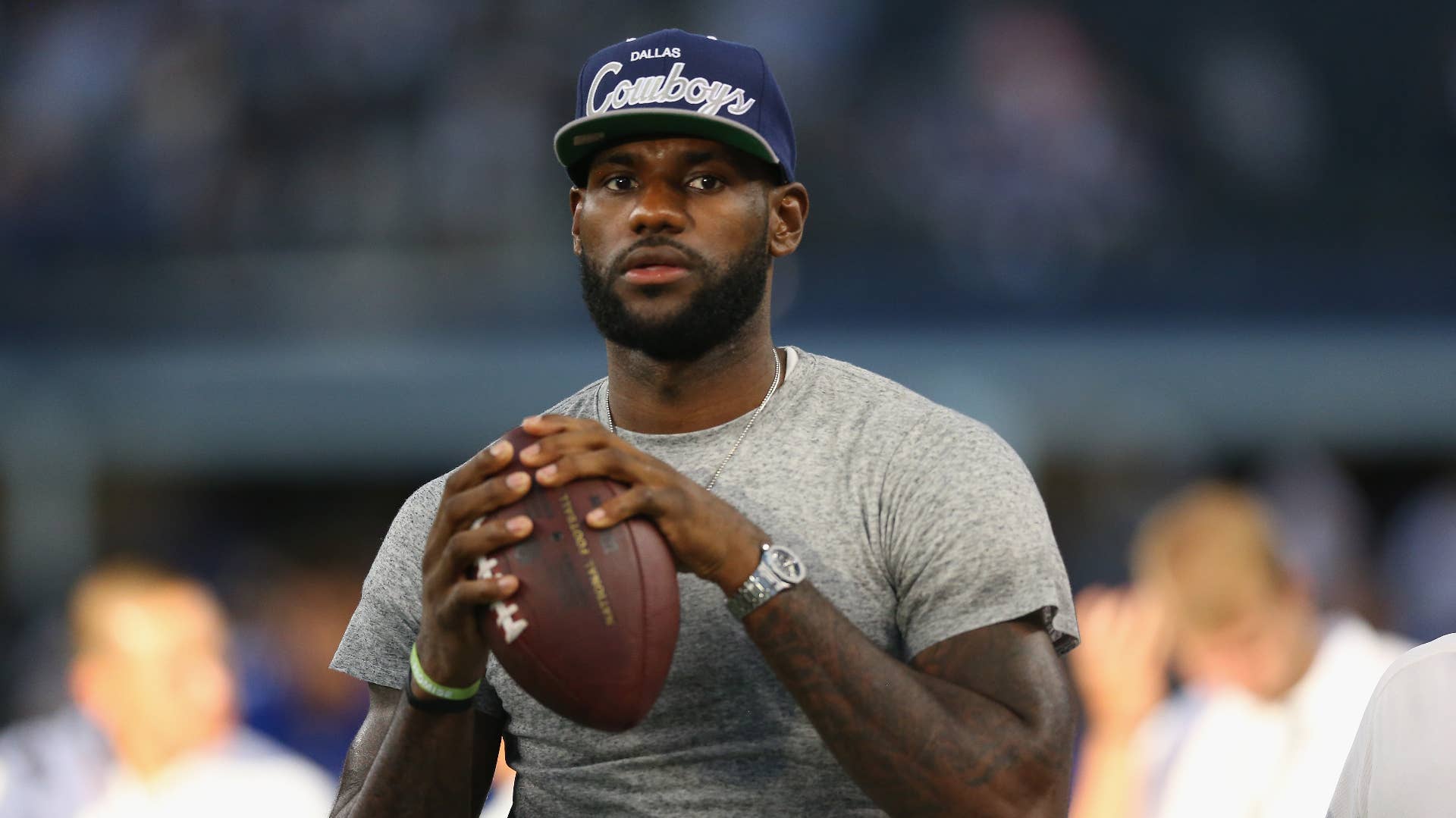 Getty
Lebron James of the Miami Heat throws a football at AT&T Stadium before Giants and Cowboys game.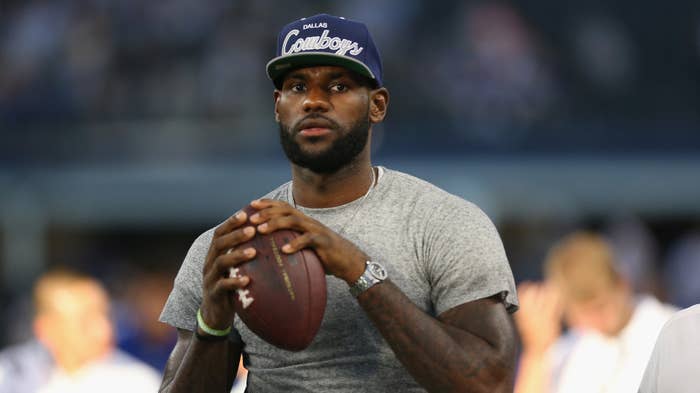 LeBron confirmed he's "all in" on his hometown Cleveland Browns, a decision he didn't seem entirely satisfied with. The Browns are currently tied for third place in the AFC North division with a 2-5 record, as the controversial return of quarterback Deshaun Watson draws near. Watson was suspended for 11 games in August after being accused of sexual misconduct by two dozen women. 
The announcement comes after LeBron teased "something special" for NFL fans on Twitter. 
James later revealed his show The Shop would be a part of the Thursday Night Football stream on Prime Video for the Nov. 17 game between the Tennessee Titans and Green Bay Packers.