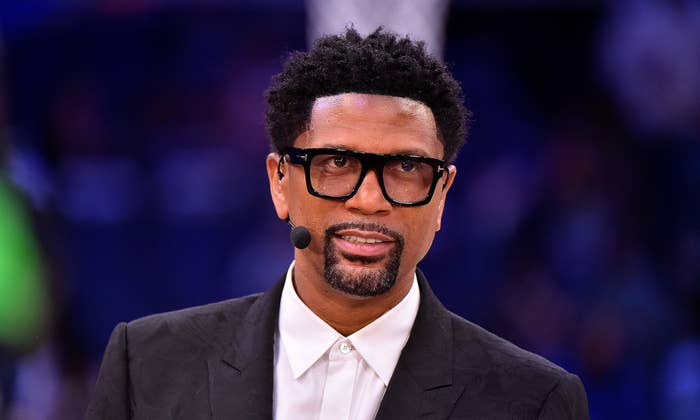 Stephen A. Smith has never shied away from trolling the Dallas Cowboys, as the First Take host has capitalized on every opportunity over the years to roast "America's Team."
As a result, Stephen A. was the first person who came to mind when fellow ESPN analyst Jalen Rose took to Twitter on Monday to rip a certain analyst for "fake trolling" the Cowboys.
"So glad I didn't make a career of content pretending to fake troll the Cowboys," Rose wrote. "Praying on the audience being dumb/lazy and low hanging fruit. No @ needed. Damn near all shows selling clowns this like it's quality content. You da fool."
People on social media were quick to assume Rose was targeting Stephen A., and for good reason. On Monday, Smith continued his role as the premier Cowboys hater, opening First Take wearing a Cowboys hat and ripping the team for losing to the San Francisco 49ers on Sunday.
However, it sounds like Stephen A. is actually not who Jalen was calling out. On Tuesday, Rose hopped back on Twitter to shut down the rumor.
"He is my brother and this is not accurate," Jalen said about Smith. "If anything it was for Mr 1.4ppg playing JV as a junior," Rose added, referring to Stephen A.'s former First Take partner Skip Bayless, who once admitted he averaged 1.4 points per game on his high school basketball team. 
It's worth noting that Jalen's confirmation doesn't line up with his earlier tweets, as Bayless is in fact one of the Cowboys biggest supporters.