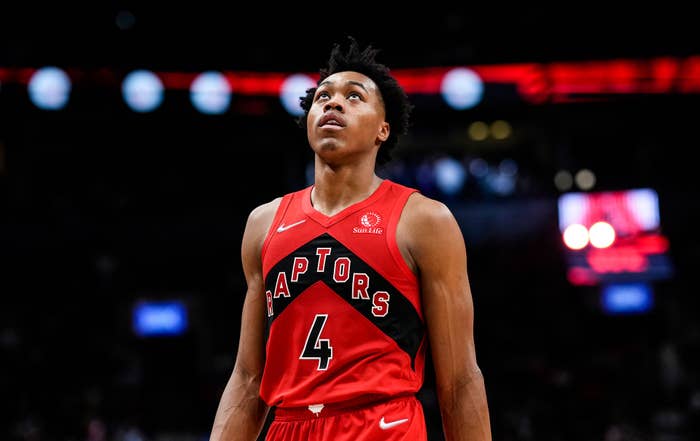 Brooklyn Nets star Kevin Durant's trade request has sent the NBA into a frenzy. While trade rumours continue to swirl around the league, one thing is sounding for certain: the Raptors will not be parting with forward Scottie Barnes this season.
ESPN's Adrian Wojnarowski reported Tuesday that Barnes is off the table in trade talks between the Raptors and the Nets. 
"Scottie Barnes continues to be a non-starter for the Raptors in any Kevin Durant discussions," Wojnarowski said Tuesday on NBA Today. "There's certainly been no progress there with Toronto."
Woj's report garnered a lot of attention and comments, including one from Barnes himself who replied "been knew this one," with three laughing emojis, on a @leaguealerts Instagram post about it.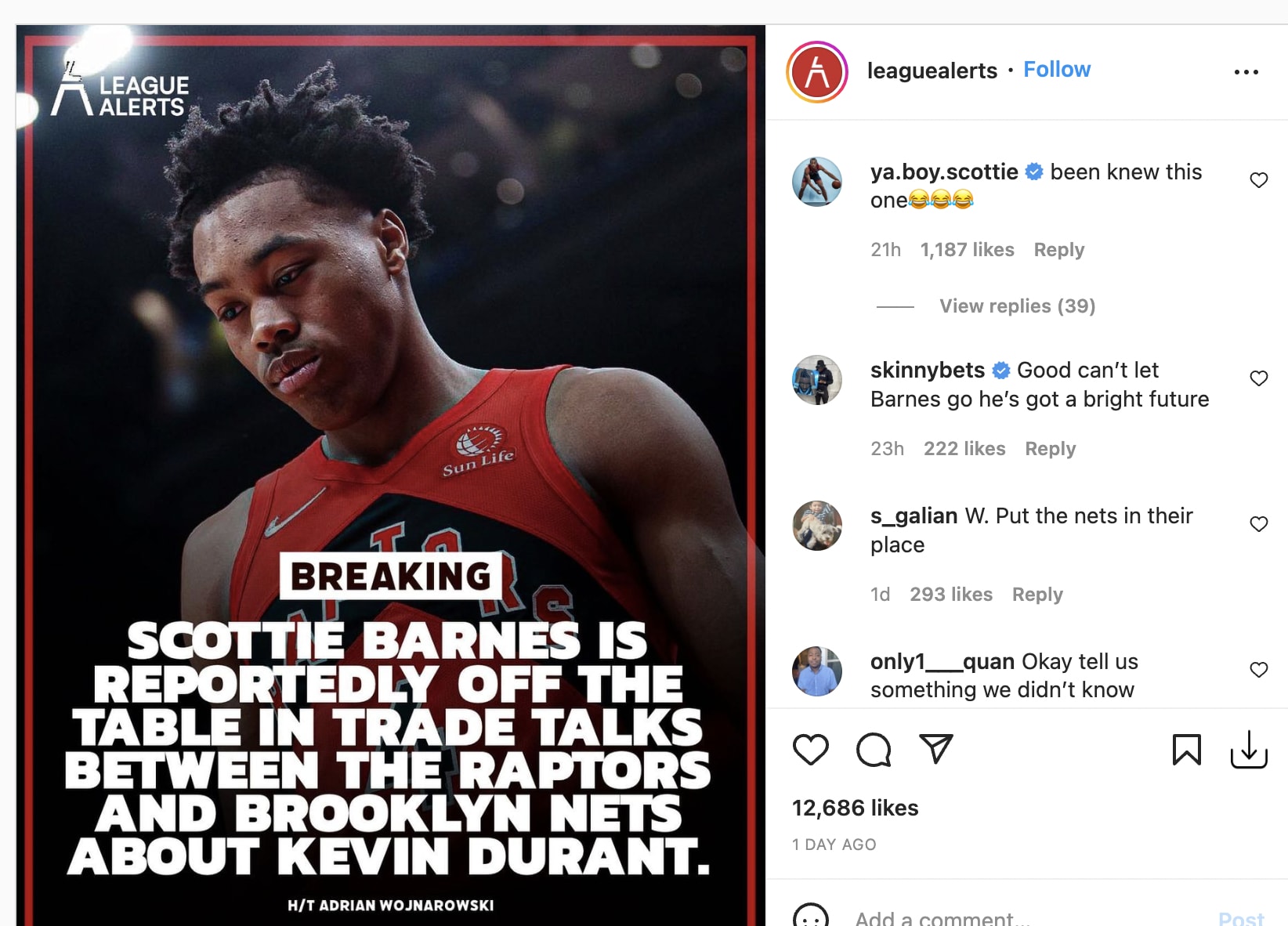 Trade discussions have spread like wildfire regarding which franchise would be able to produce the best collection of players for a potential KD package. The Nets' asking price for the two-time finals MVP is undoubtedly high and the Raptors had the second-best betting odds of acquiring KD last week. As of today, they've got the seventh-best odds.
Barnes was selected as the No. 4 pick in the 2021 draft and had a knockout season with the Raptors. After starting 74 games last season, averaging 15.3 points, 7.3 rebounds, 3.5 assists per game, and being named the Rookie of the Year, it's no wonder the Raptors refuse to part with the young star.