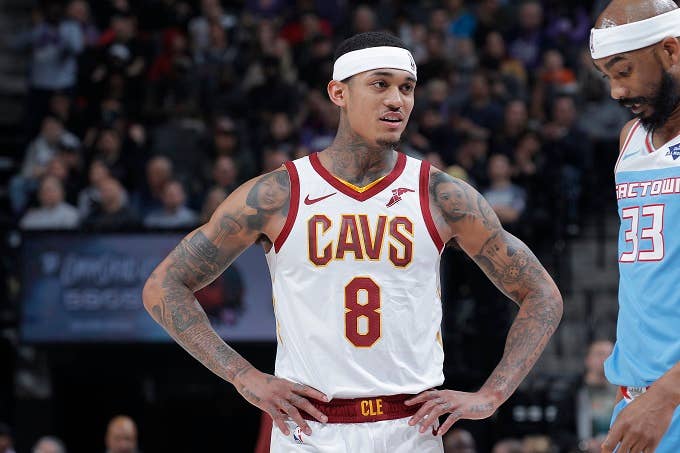 Jordan Clarkson was incensed when he learned that Nipsey Hussle had died, going on a rant at a nightclub in Scottsdale about gang violence and its toll. Anyone within earshot would know that Hussle had an effect on the player, but Clarkson underlined that fact by  inking a permanent reminder of the late rapper on his arm. 
Clarkson had a portrait of Hussle tattooed on him along with the letters "TMC," which stands for Nipsey's oft-used slogan "The Marathon Continues." Hussle named his clothing store after this mantra, the same space where he was gunned down earlier this month. 
Clarkson is the second NBA player to get a Nipsey Hussle tattoo. J.R. Smith shared his fresh ink mere days after Hussle was killed.
Other players who knew Hussle have paid tribute to him in their own ways. Russell Westbrook pulled off an insane game after Hussle's death, becoming the second-player in NBA history to put up a 20-20-20 stat line in reference to Nipsey's neighborhood. James Harden, who went to school with Nipsey, wore a chain honoring the rapper before and after his Rockets beat the Utah Jazz on April 17. 
Outside of the NBA, both The Game and Hussle's widow Lauren London have made the decision to toast his memory with tattoos.