James Harden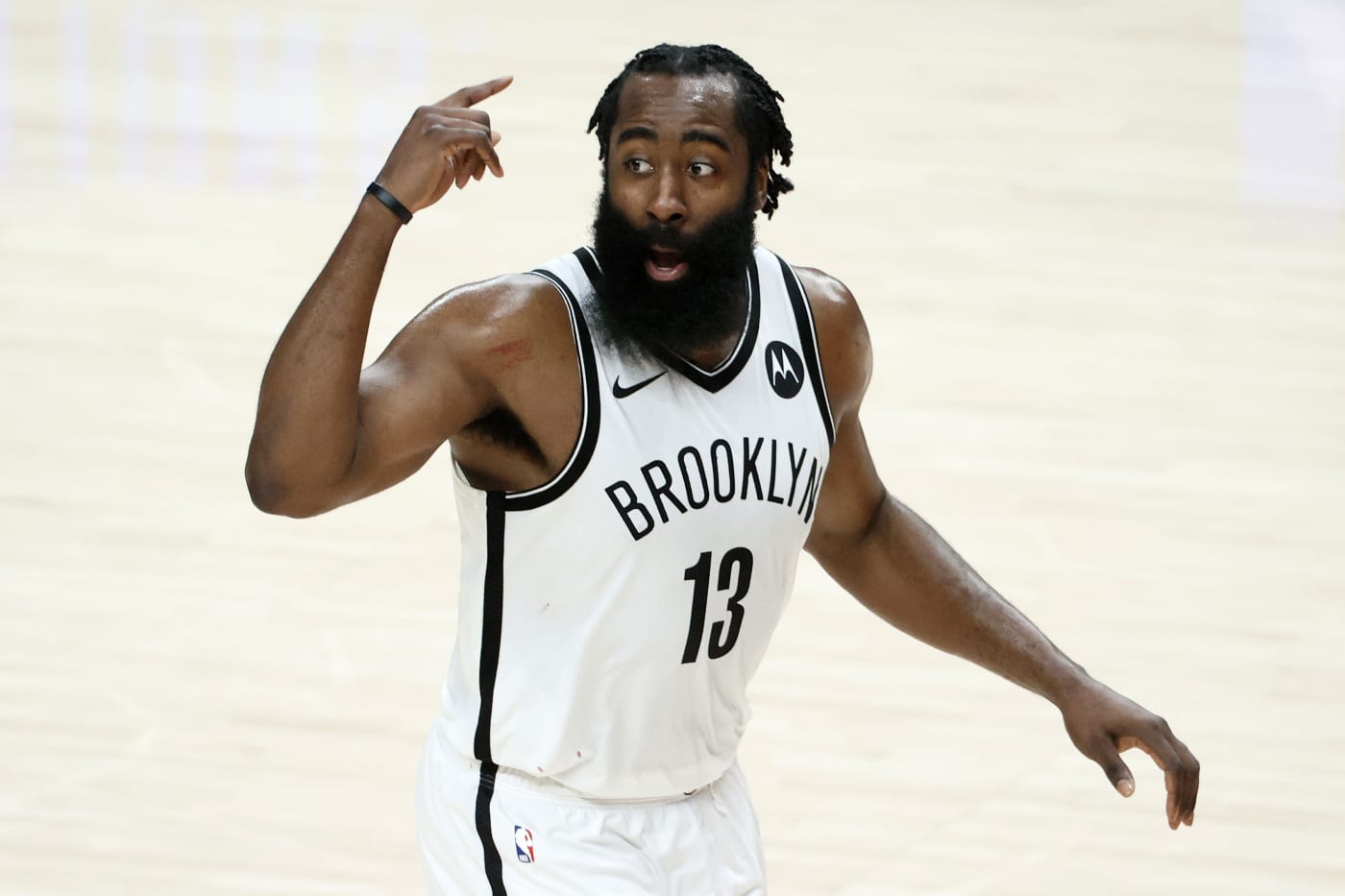 Known as much for his thick beard as he is for his play, James Harden has grown from a sniper off the bench during his days in Oklahoma City to becoming one of the most prolific scorers in NBA history. Flat out, he's turned into one of the best NBA players in the league. Drafted as the third overall pick in the 2009 NBA draft to the Oklahoma City Thunder, the California native and Arizona State Sun Devils-alum started his career coming off the bench as a young Kevin Durant and Russell Westbrook led the Thunder show early in his career. It wouldn't be until the 2012-2013 season, following his first trip to the NBA Finals, where the Thunder would break up the band and trade Harden to the Houston Rockets.
In Houston, the beard blossomed. Becoming the leader of his team, James Harden grew as a basketball player and leader as he became the focal point of the Houston Rockets offense. He also went on to earn several All-NBA honors while leading the Rockets deeper into the playoffs each season. During the 2017-2018 season, James Harden snagged his first NBA MVP Award from his impressive basketball play and helped bring the Rockets to the Western Conference Finals for the first time before being defeated by the Golden State Warriors. However, despite Houston's front office attempting to build a championship team by adding players like Chris Paul and, later, Harden's former teammate Russell Westbrook, the Rockets still were never able to break their glass ceiling and Harden began shopping his options on other teams.
Then, in the 2020-2021 season, James Harden was traded to the Brooklyn Nets in a blockbuster deal that reunited him with Kevin Durant and his former coach Mike D'Antoni. Becoming a legitimate super team, the Nets are now a favorite for making it to the NBA Finals. Harden made NBA history in his Nets debut by being the first player to have a 30-point triple-double in a debut with a new team. As James Harden enters his 12th season and the Nets big three of him, Durant, and Kyrie Irving continue to build chemistry, the beards ceiling looks to be far out of sight.