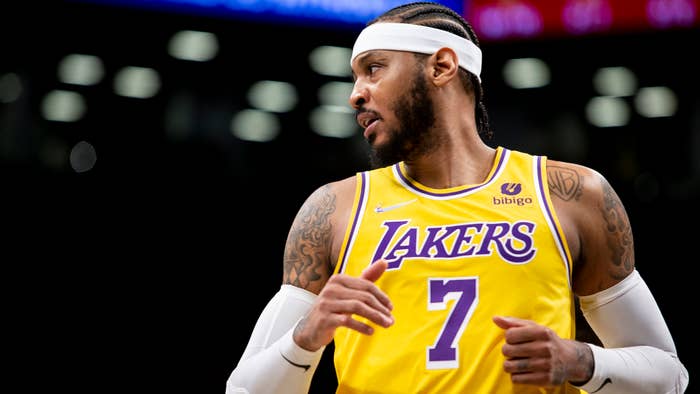 One of the Sixers fans reportedly called Anthony a "boy," Yahoo Sports' Chris Haynes reports. 
Anthony then went over to a third person who looked like they were heckling the Lakers player, Bleacher Report pointed out. Sixers star Joel Embiid saw what was going down and attempted to calm Anthony.
"Unacceptable language and unacceptable behavior by fans is the simplest way to put it," Lakers head coach Frank Vogel said of the incident, according to The Athletic's Bill Oram. "There's gotta be a higher standard and hopefully that's handled the right way."
The Sixers ended up wining the game with a final score of 105-87.