ESPN's 'The Last Dance' Nets Average of 6.1 Million Viewers on First Night
Episodes 3 and 4 of 'The Last Dance' will air on ESPN on Sunday, April 26.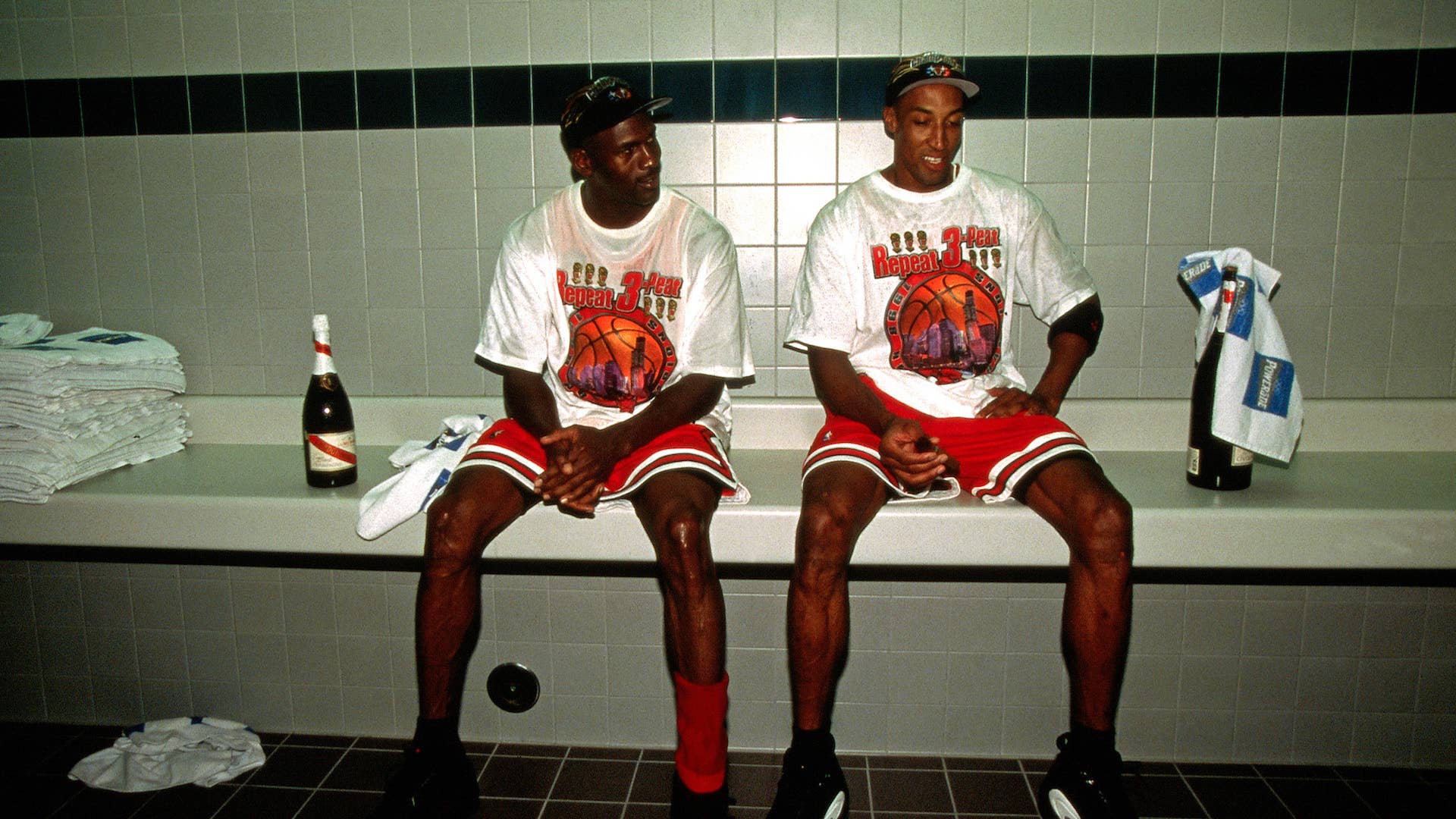 Getty
Image via Getty/Nathaniel S. Butler/NBAE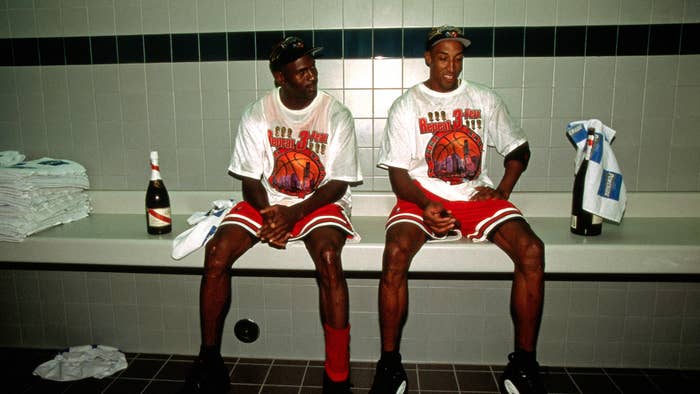 The eagerly-anticipated 10-part docuseries The Last Dance premiered its first episodes on ESPN and ESPN2 Sunday, averaging 6.1 million viewers on both networks, Darren Rovell of The Action Networkreports. 
It surpassed the 30 for 30: You Don't Know Bo documentary on Bo Jackson, which pulled in 3.6 million people when it aired on December 2012, to become ESPN's most-watched doc to date. 
The average of 6.1 million is split between the 6.3 million people who watched the first episode, and the 5.8 million who stuck around for the second installment. The most viewers in any city was, of course, Chicago, which had 12.1 percent of the television households tuning in. No word yet on if Barack Obama, or the "Former Chicago Resident," as he's known in The Last Dance, also took the time to check out the doc. 
Rovell notes that on its first night, The Last Dance amassed roughly 40 percent of the audience that ABC pulled in for the games in the 2019 NBA Finals. It's an especially impressive achievement since the documentary only aired on cable, not network TV. 
The Last Dance follows Michael Jordan, Scottie Pippen, and Dennis Rodman in their final season together for the Chicago Bulls under the leadership of head coach Phil Jackson. The Bulls' 1997-98 campaign—spoiler alert—ends with Jordan knocking down the iconic game-winning jumper dubbed "The Last Shot" in Game 6 of 1998 NBA Finals to lead Chicago to their sixth title in eight years.
Episodes 3 and 4 of The Last Dance will air on ESPN on Sunday, April 26.