Since there's a very strong case for him being the GROAT (Greatest Raptor of All Time), the day will likely come when Kyle Lowry sees his jersey hung from the rafters at Scotiabank Arena. But until then, we'll settle for this: KLow was immortalized by his alma matter Wednesday night as his No. 1 jersey was retired by Villanova University.
The Toronto Raptors point guard recieved a massive standing ovation as the Villanova Wildcats honoured him during halftime of their game against the St. John's Red Storm at Finneran Pavilion.
See footage of the special ceremony below.
Clearly, Villanova loves Lowry almost as much as T-dot does.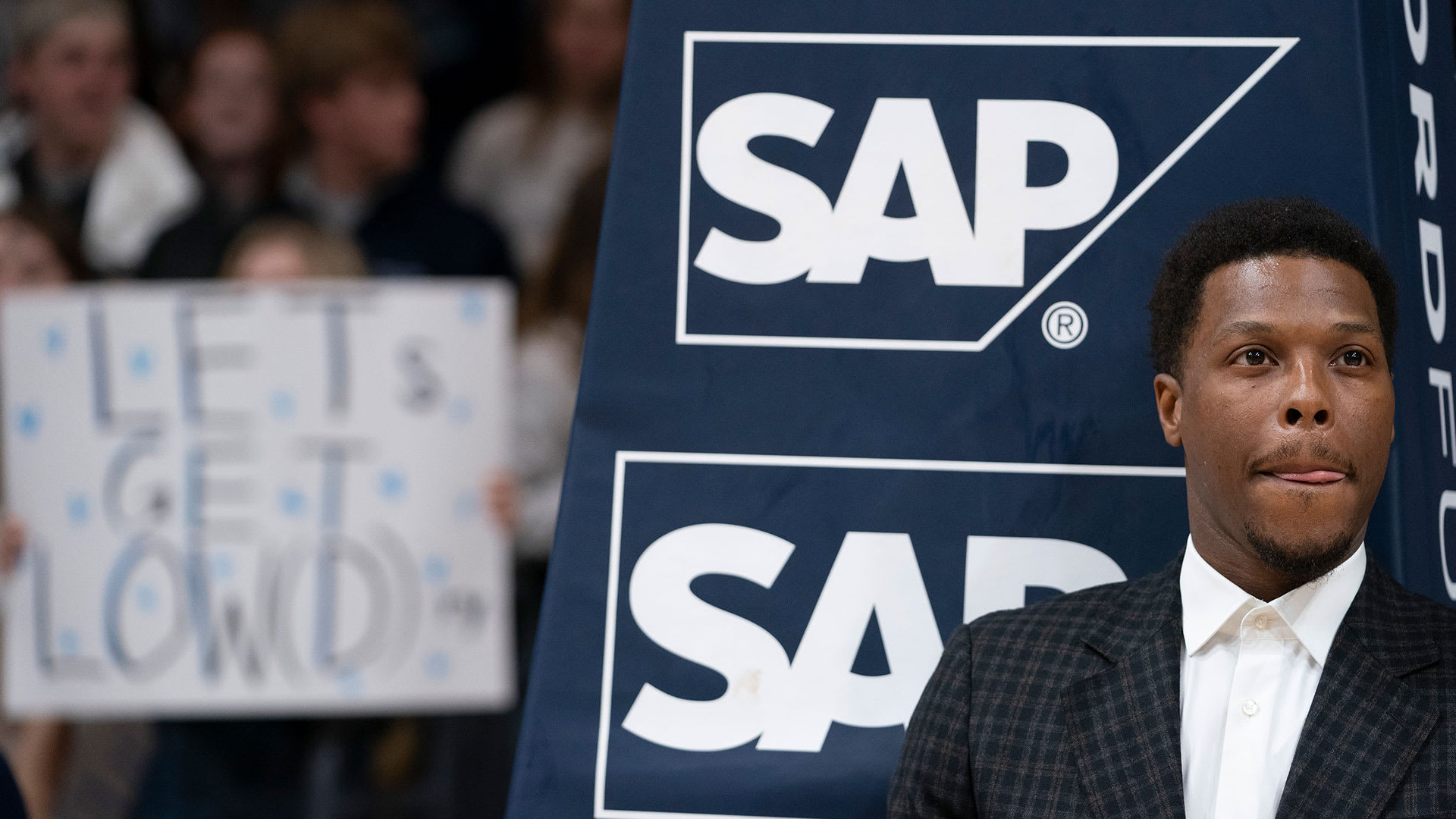 Check out the big drips his sons Karter and Kameron wore to the ceremony and press conference.
Lowry was absolutely clutch in his two seasons with the Villanova Wildcats, going on two deep NCAA Tournament runs and averaging 11.0 points, 3.7 assists, and shooting 44.4 percent in his sophomore year. He was one of the first star players under Villanova coach Jay Wright, whose program would eventually gain recognition as one of the best in America.
"My freshman year, I was such an immature kid and I didn't know what to expect, I didn't know what I wanted or what I could do or what my abilities were off the court," Lowry told the Associated Press. "I didn't know what I was, I didn't know who I was. Me and Coach never talked about basketball. We always talked about these things off the court. That's why me and Jay, to this day, have the relationship that we have. It wasn't nothing about basketball. He didn't worry about me on the court. He worried about me as a man."
Of course, Lowry would go on to become a six-time NBA All-Star as well the Toronto Raptors' all-time leader in assists. Oh right, and there was also that chip with the dip he won last year.
Most recently, he's been in the news for attempting to nutmeg George Hill with his entire body.
Never change, Big Kyle.