BangBros Submitted $10 Million Naming Rights Bid for Miami Heat Arena
Things are changing and apparently BangBros wants in.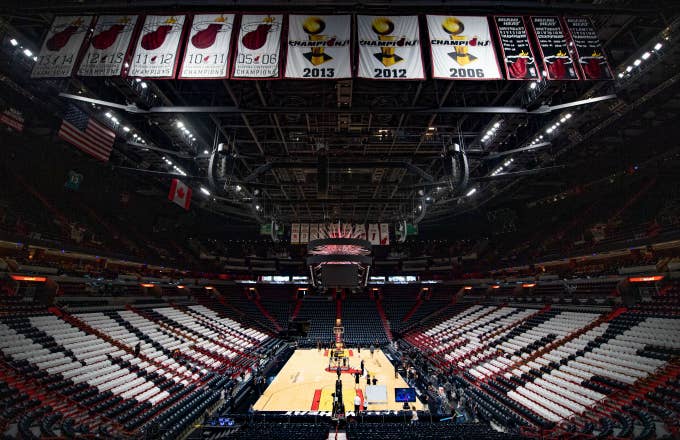 Getty
Image via Getty/Mark Brown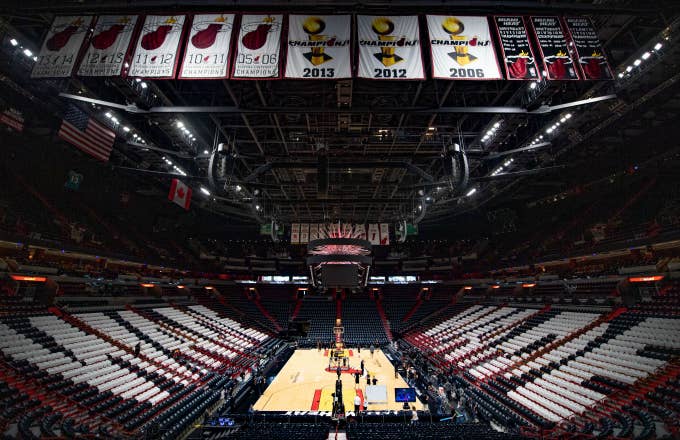 Things are changing in Miami and apparently BangBros wants in. 
American Airlines' naming rights deal over the Miami Heat arena will expire at the end of this year. Yet, the company announced on Thursday that it doesn't plan on renewing their contract with the franchise. This leaves a void that BangBros is looking to fill. According to the Miami-based internet porn company, it has placed a $10 million bid to rename the arena "The BBC (The Bang Bros Center)."
"Both the Heat and BangBros have become staples of the city, with huge fans of each. It doesn't get more Miami than having the arena sponsored by BangBros," the statement reads.
While it is unlikely that the NBA will take this bid seriously, fans had a great time toying with the idea on social media.