Sixers star Joel Embiid was seen in tears after Kawhi Leonard hit the series-winner over him on Sunday. Many decided to crack jokes on him for the scene.
This led to multiple NBA players—including Utah Jazz center Rudy Gobert, who had his own teary-eyed moment earlier this season—fireback at trolls in Embiid's defense.
"Only losers think that crying is a sign of weakness," Gobert tweeted. "Only shows how much of a competitor and winner you are!"
More professional players defended Embiid than they did Gobert.
Mitchell said to "leave bruh alone" in an Instagram comment.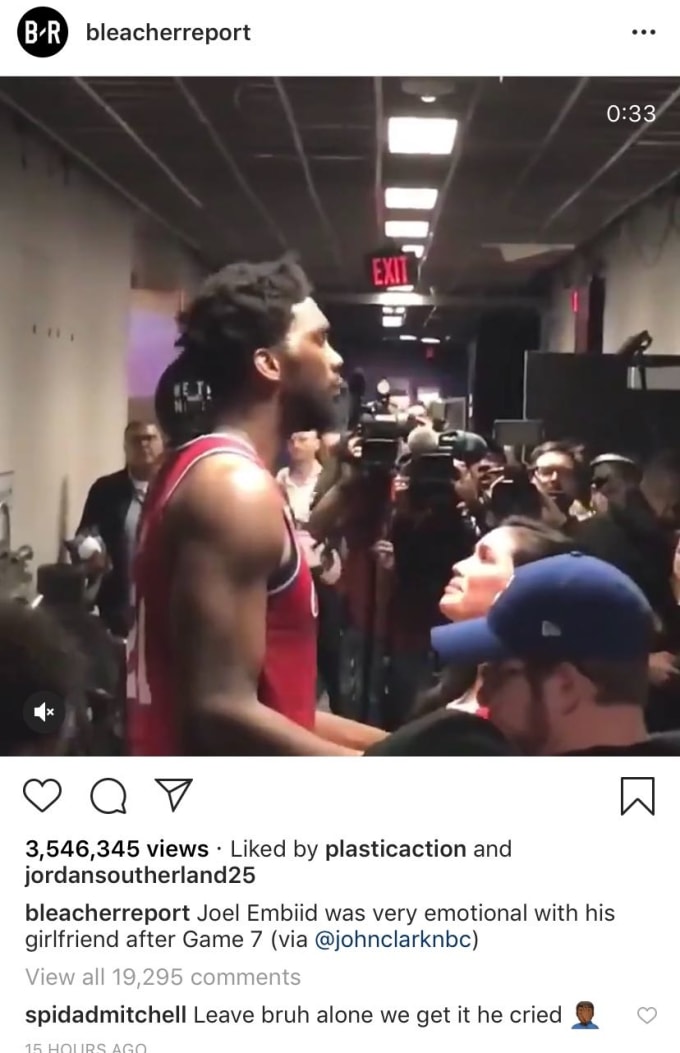 Caron Butler also came to Embiid's defense during an interview with TMZ. "That's the crazy part about the NBA," he said. "They say that players need that time to vent so it would be great if guys were able to go to the locker room, kind of depressed, let that emotional time die down and then have an opportunity to go back out there and address the media."
After playing 45 minutes (the most by any player last night) Embiid raked in 21 points and 11 rebounds. His sadness turned to frustration during his postgame interview as he fielded questions from the media. 
"I don't give a damn about 'the process,'" Embiid said when asked if the team has lived up to its motto. He then told the Associated Press his honest and blunt thoughts on the Sixers contemplating firing coach Brett Brown after losing the series. 
"At the end of the day, it comes down to the players. I don't think he should have anything to worry about. He's an amazing coach, a better person. ... If there was someone to blame, I mean, put it all on me," Embiid stated after saying the idea is "bullsh*t."