Kawhi Leonard Offered a Free Multi-Million Dollar Penthouse If He Stays in Toronto
Toronto has been eager to make sure Kawhi Leonard signs with them again this summer.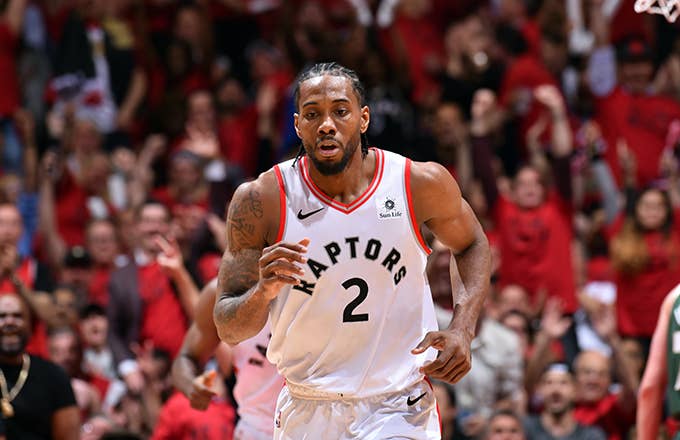 Getty
Image via Getty/Jesse D. Garrabrant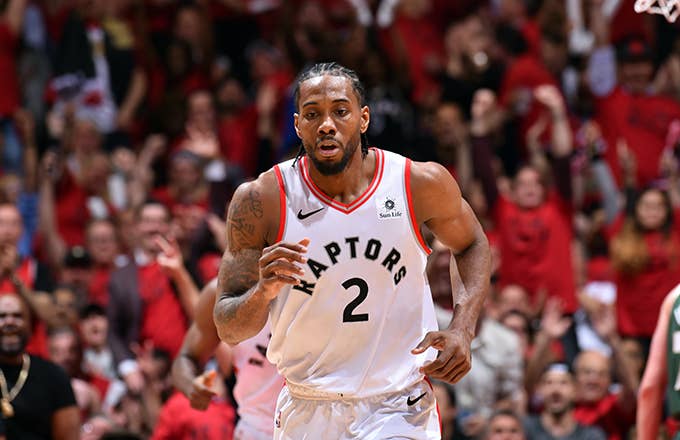 The Toronto Raptors have been eager to make sure Kawhi Leonard signs with them again this summer, and restaurants in the city have even offered him free food if he sticks around. The Raptors Republic has not been shy when it comes to enticing him before he becomes a free agent on July 1. Simon Mass, the CEO of Condo Store Realty Inc., is also trying to sweeten the deal for Leonard.
Narcity reports that Mass is ready to gift Leonard a multi-million-dollar penthouse in Toronto if he re-signs with the Raptors. A representative confirmed as such, adding that he'll be able to choose between a number of different penthouse condos in the city. Needless to say, the places on offer look very extravagant. 
"We want to do what we can to ensure that our MVP stays in Toronto where he is loved and respected for being the 'best of the best' for the basketball-loving public of Toronto and Canada," Mass explained. "We are throwing everything we have at The Condo Store to show Kawhi how much we appreciate his efforts to date and his future commitment to Canada's only NBA franchise."
NBA insider Pete Yannopoulos stated last year that Leonard had already bought a home in Toronto, although it's not clear if he plans to move on just yet or not. However, with free food and potentially a free luxury home in downtown Toronto with his name on it, he'd be passing on a huge opportunity if he doesn't re-sign.