James Harden had an incredible 2016-17 NBA season, and it could very well end with him winning the NBA MVP award at the first-ever NBA Awards on June 26. He averaged 29.1 points, 8.1 rebounds, and 11.2 assists during the regular season and led the Rockets to a surprising 55-27 record that helped them claim the third seed in the Western Conference Playoffs this spring.
But Harden is definitely going to walk away from the season with a bad taste in his mouth thanks to his terrible performance in the Rockets' elimination playoff game against the Spurs on Thursday night. Harden scored just 10 points during the game on 2-of-11 shooting and committed six turnovers against San Antonio in a 114-75 blowout loss. And he made matters even worse by appearing to be completely disinterested in playing in the game and turning down multiple opportunities to shoot the ball at different points during the contest. He was averaging almost 20 shots per game in the playoffs heading into Game 6 of the best-of-7 series against the Spurs, but it took him until midway through the second quarter to score his first points on Thursday.
ppZDk2YjE6bt5R_-xE8y3Pwchtq8ANvL
So what in the world was wrong with Harden? It's a question that many NBA fans inside and outside of Houston asked themselves as the game was going on, and they came up with all kinds of theories—ranging from somewhat plausible to completely ridiculous—to try and explain Harden's awful showing. Here are some of the craziest theories we came across from those searching desperately for an explanation for Harden's off-night.
"He Owed the Mob Money"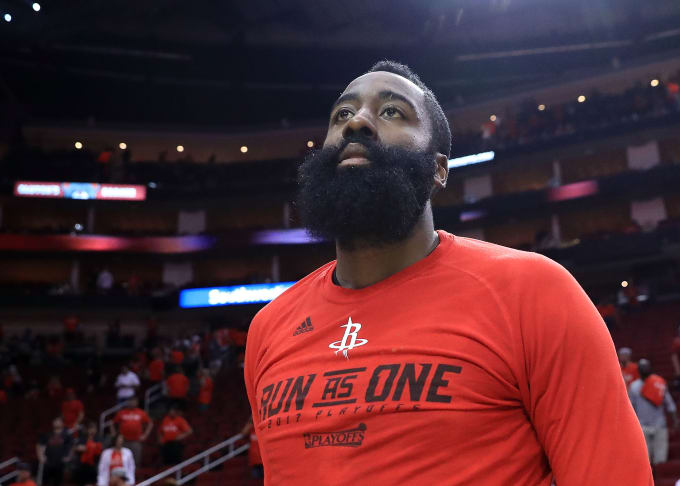 The Theory: The Rockets were 9-point favorites heading into their game against the Spurs and ended up losing by 39. So some fans suggested Harden may have thrown the game to either make good on a debt or to collect some money on the side from those who have a rooting interest in point spreads.
Are We Buying It? Oddly enough, this is not the first time Harden has been accused of being in cahoots with the mob:
We can't imagine that a guy who was scheduled to make more than $28 million this season would sacrifice a sliver of his legacy to pay off a debt or make some extra cash. But it's actually kind of strange to see so many people throwing this theory out and accusing the NBA of being fixed (didn't Ayesha Curry get destroyed on social media for saying the same thing last season? Hmmm…).
"He Couldn't Escape the Based God Curse"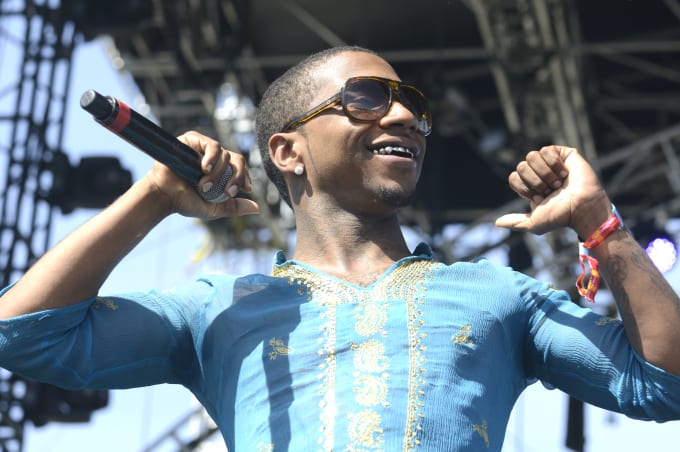 The Theory: Lil B put his Based God Curse on Harden back in May 2015, and he reminded him as recently as just last week that it was still on. So some fans who believe in such curses think it may have played a part in his poor performance against the Spurs.
Are We Buying It? On the surface, the Based God Curse seems silly. But in addition to struggling against the Spurs on Thursday night, Harden also had an awful game against the Warriors during the 2015 NBA Playoffs—he scored just 14 points while committing 12 turnovers—that would suggest there's more to the Based God Curse than people might think. It couldn't hurt for Harden to take Lil B up on his offer to lift the curse. Just saying.
"He Couldn't Escape the Kardashian Curse, Either"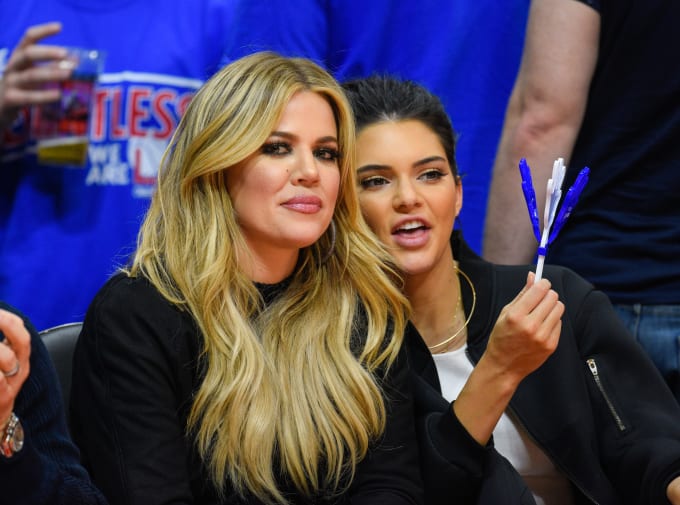 The Theory: Harden broke up with Khloé Kardashian back in early 2016. But Travis Scott, a big Rockets fan and the rumored boyfriend of Khloé's sister Kylie Jenner, attended Game 6 on Thursday and even designed T-shirts that were handed out to all those in attendance at the game. So some fans pointed to the so-called Kardashian Curse as one reason why Harden may have struggled.
Are We Buying It? We've argued that the Kardashian Curse isn't real in the past—and we're going to stick to it. But the fact that Harden supposedly has two curses working against him can't be good for his psyche.
"He Was Drugged"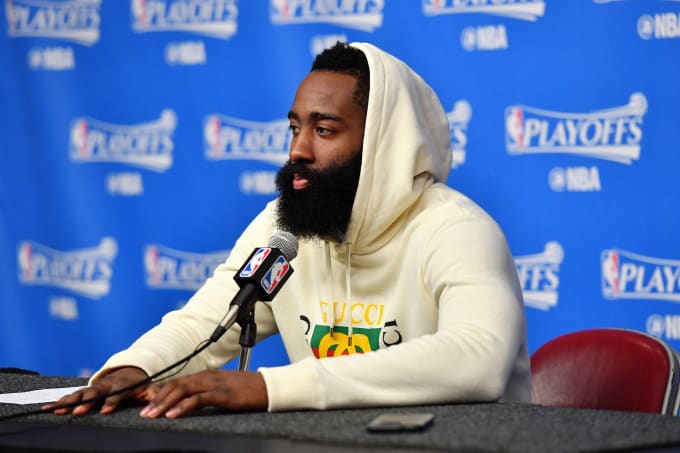 The Theory: Harden didn't look like himself on the court on Thursday. So some fans—who no doubt caught this clip of Stephen A. Smith—suggested he may have been drugged before the game started.
Are We Buying It? Now that we're looking at it, Stephen A. seems to be the only one spewing this theory. So… no. But the fact that he even went to this extreme to try and explain Harden's performance shows just how poorly he played.
"He Had a Concussion"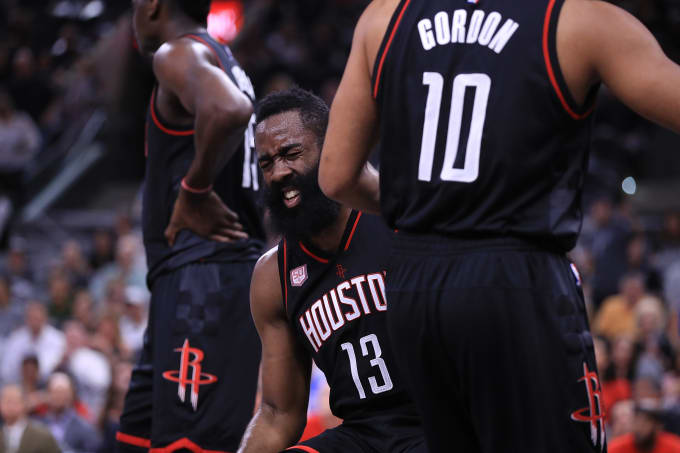 The Theory: At the end of Game 5 in San Antonio, Harden got elbowed in the head by Pau Gasol and didn't score at all in overtime. He didn't mention having any type of head injury after the game, but some fans think he may have been dealing with the lingering symptoms of a concussion during Game 6.
Are We Buying It? Initially, this theory didn't seem all that likely. How could Harden sustain a concussion and then hide it from everyone for two days? But there are a lot of people, including at least one NBA executive, who think this could explain everything:
At the very least, it will be interesting to hear Harden explain what effect, if any, the Gasol elbow had on him.
"He Was Filming a Scene for Space Jam 2"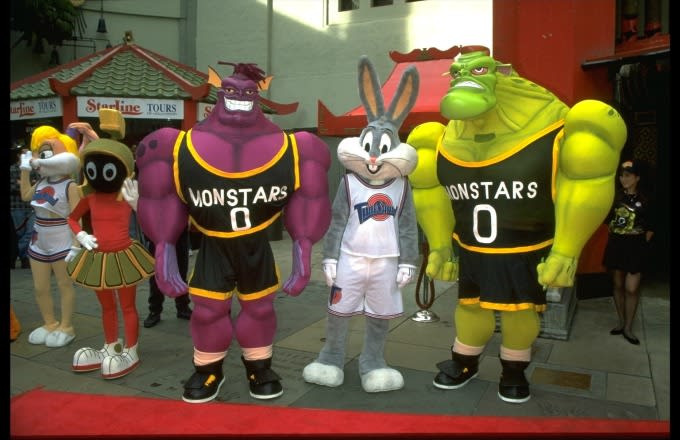 The Theory: For most of the game against the Spurs, Harden looked like he had been stripped of all of his basketball skills. So some people suggested he had been stripped of them by the Monstars for a scene in Space Jam 2.
Are We Buying It? Uh, no, but that is what he looked like. So if Space Jam 2 ever happens, Harden's got a strong audition tape ready to go.
"He Doesn't Have the Clutch Gene"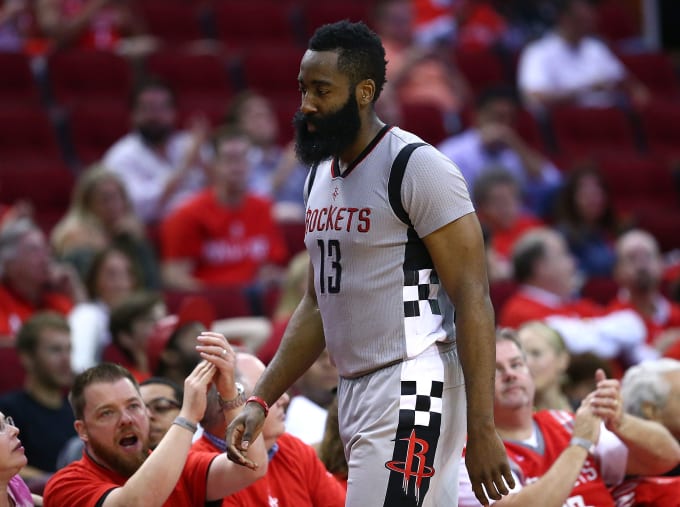 The Theory: This isn't the first time Harden has struggled on the big stage. He struggled mightily during the Thunder's NBA Finals series against the Heat in 2012, and he also played poorly during an elimination game against the Warriors in 2015. So some fans concluded Harden just doesn't have the so-called "clutch gene."
Are We Buying It? Ah, the good old "clutch gene." It's a figment of Skip Bayless' imagination—and you can bet your bottom dollar he found a way to use it on Friday to criticize both Harden and LeBron James—but we aren't buying into that being the reason for Harden's struggles. What else do you guys got?