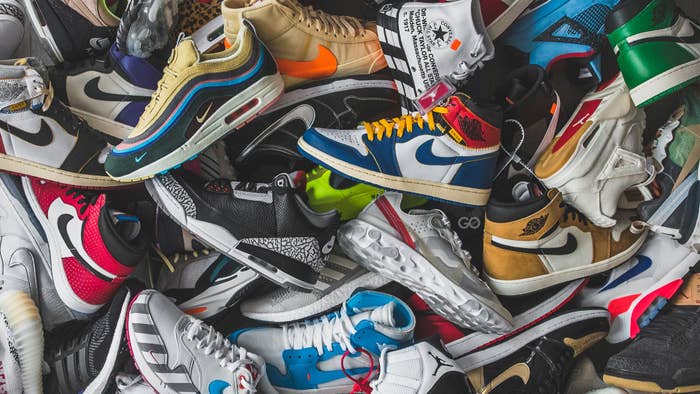 There's no doubt coronavirus has thrown everyone into a new normal, forcing us to rework our routines while we stay inside. In the world of sneakers it's no different. Drops have been pushed back, retail spaces are closed, and sneakerheads are reflecting on what the scene means to them both now and in the coming months. Here, a selection of Canada's finest sneaker influencers relive the moments that originally sold them on sneakers, what they're doing to get through quarantine, and what they think the pandemic means for the market's future.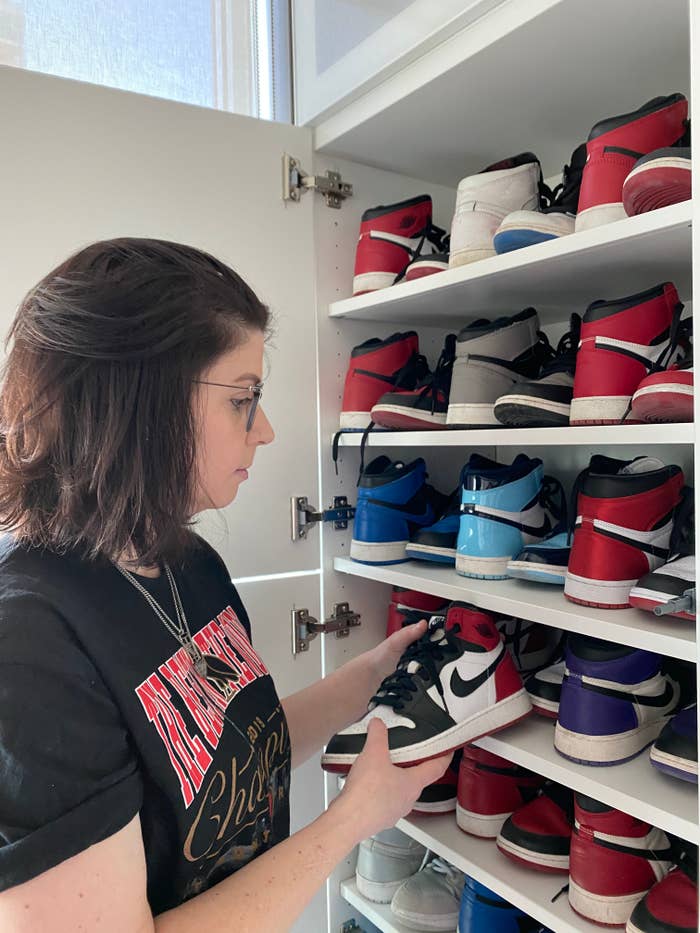 I didn't grow up collecting sneakers. My love for them came much later. The first sneaker I became obsessed with was the Roshe Metric and I spent weeks tracking a pair down in my size. After that I was hooked. The thing that excites me most about sneakers is all the people I have met through collecting. I've made great friends through sneakers in Toronto and I've also got friends on Instagram who I've never met (yet).
I would say that I'm pretty lucky with quarantine life so far. My friends and family are healthy and are doing well. When I am able to go out, I find myself wearing my absolute favourite shoes, something amazing every time, because, why not? I think most people aren't wearing sneakers at all but they bring me so much joy. In terms of the larger sneaker world, I know that many people are simply not buying right now. Better to wait and see where we are economically in a few months. The sneakers will always be there.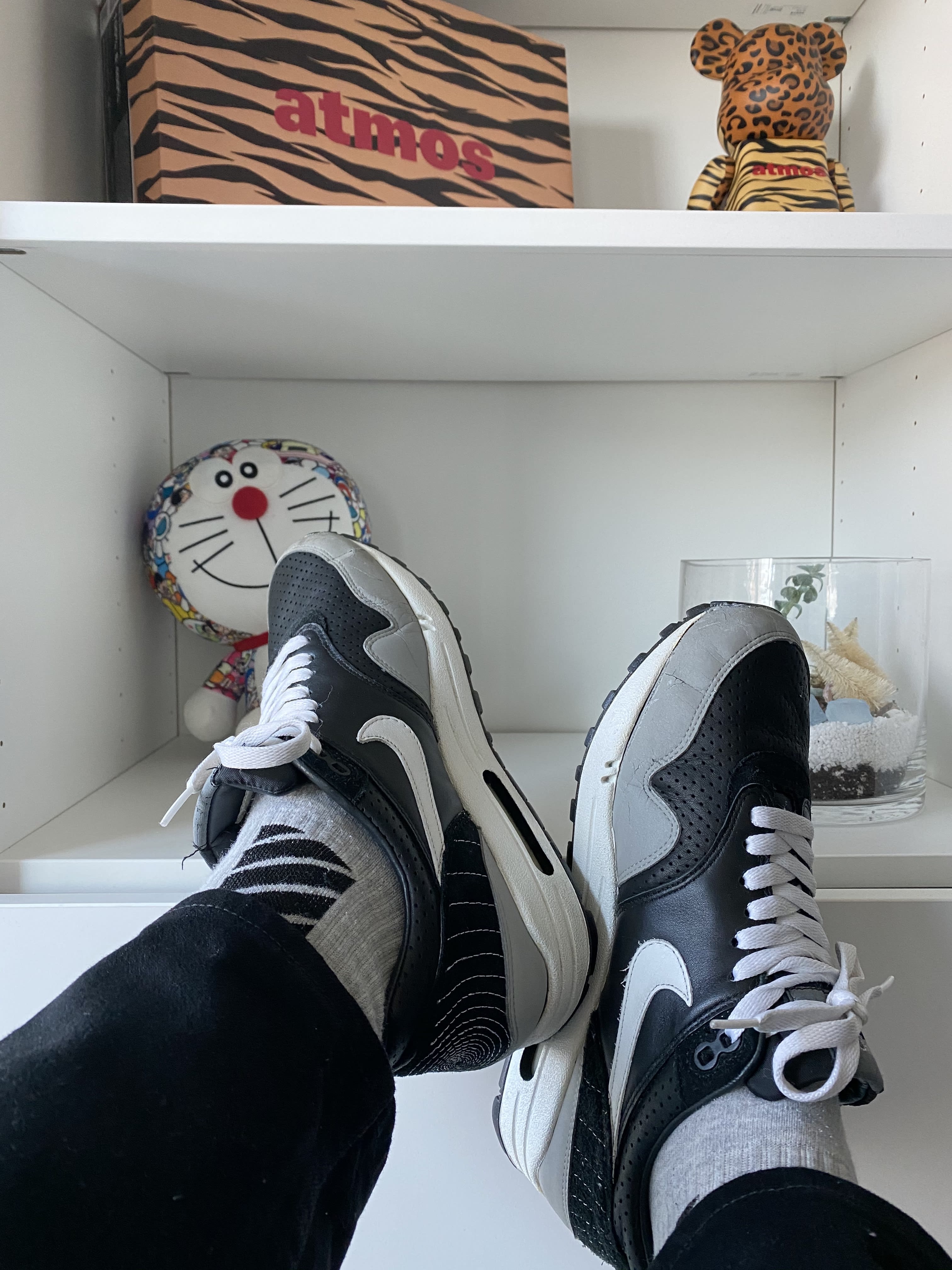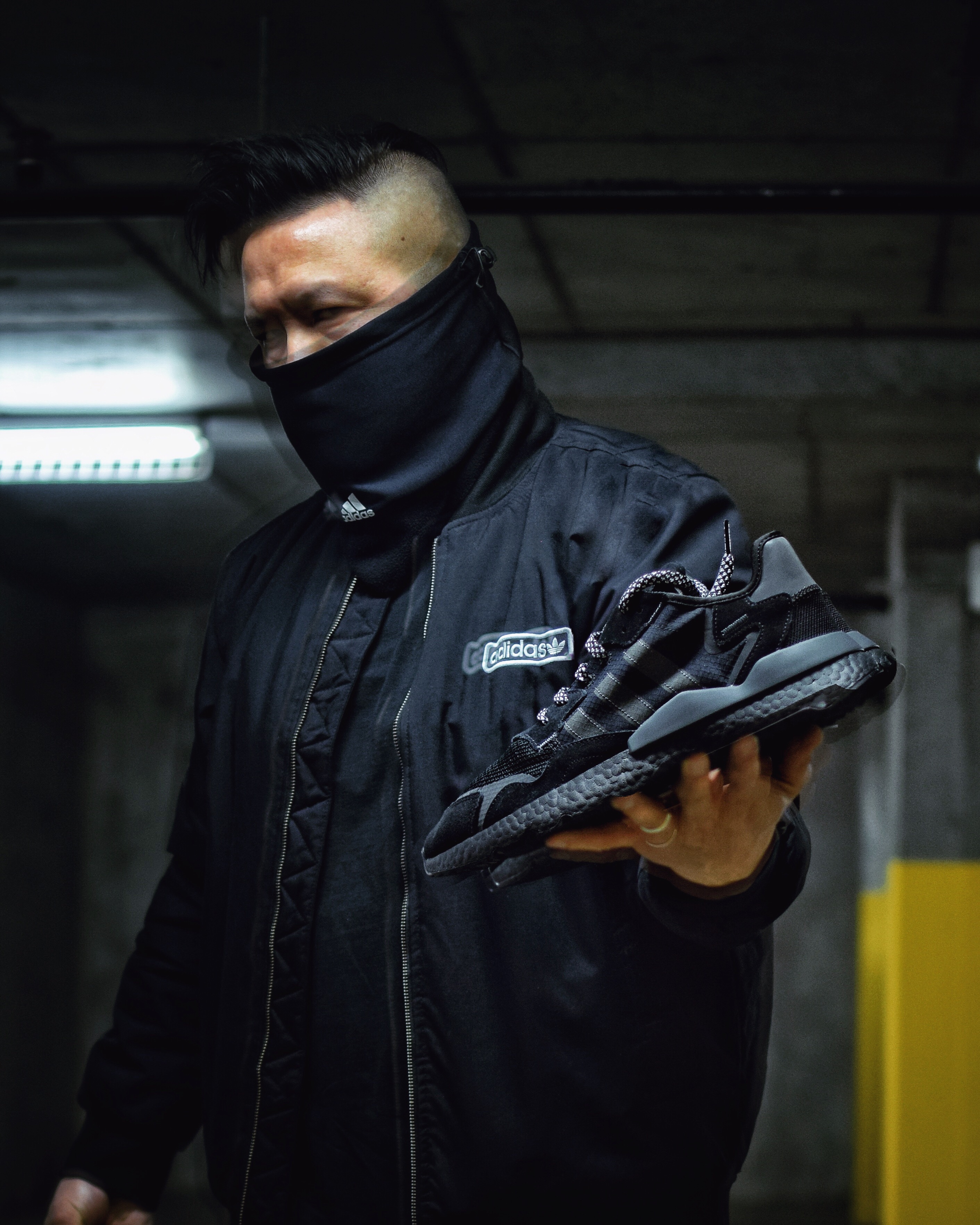 I wanted to go to Michael Jordan's house. I have a friend who has a successful sneaker blog and he's also a killer photographer. He was invited to Jordan's house with several sneaker social media personalities for the Jordan 29 launch. I wanted that. So I came up with the idea to take sneaker photos until it got me noticed. I've been developing that skill and passion ever since! A photo that immediately commands a stank face reaction from me is the best. Like, 'Dannng, this shot is just filthy!' Photos that hurt people's feeling are my favourite. When I see that on social media, I just feel like I need to try for that same effect.
The quarantine has forced me to find different ways to take sneaker photos. I've spoken to my sneaker shooter buddies and we just try to find angles we've never thought of taking. In terms of the sneaker scene in Canada, I've tried to focus on the Canadian boutiques. Attempting to buy locally as much as possible because these shops hold us down and are a big part of our scene. We make up the whole, and if we don't take care of them after they've fought to bring us good product, it'll hurt us in the long run.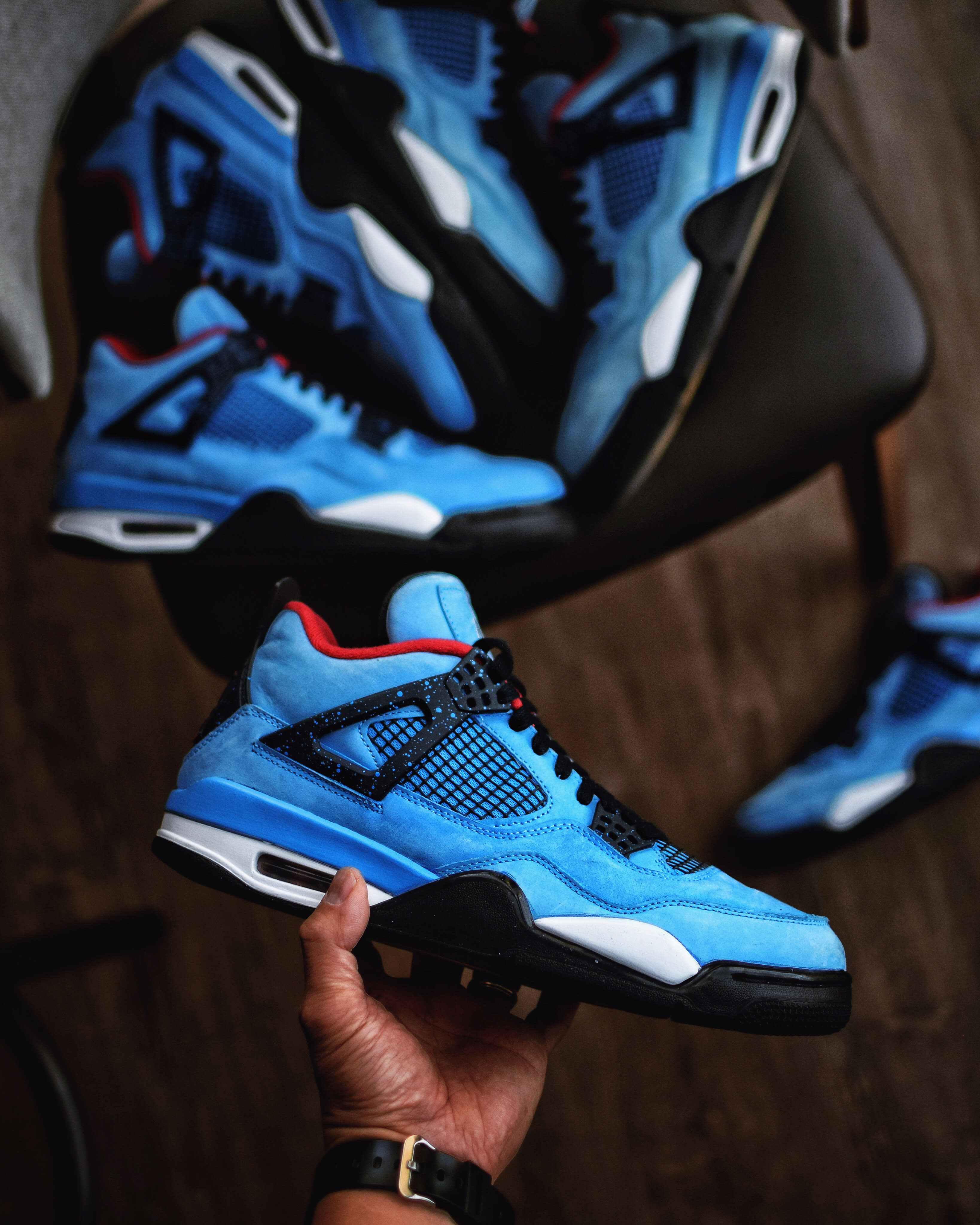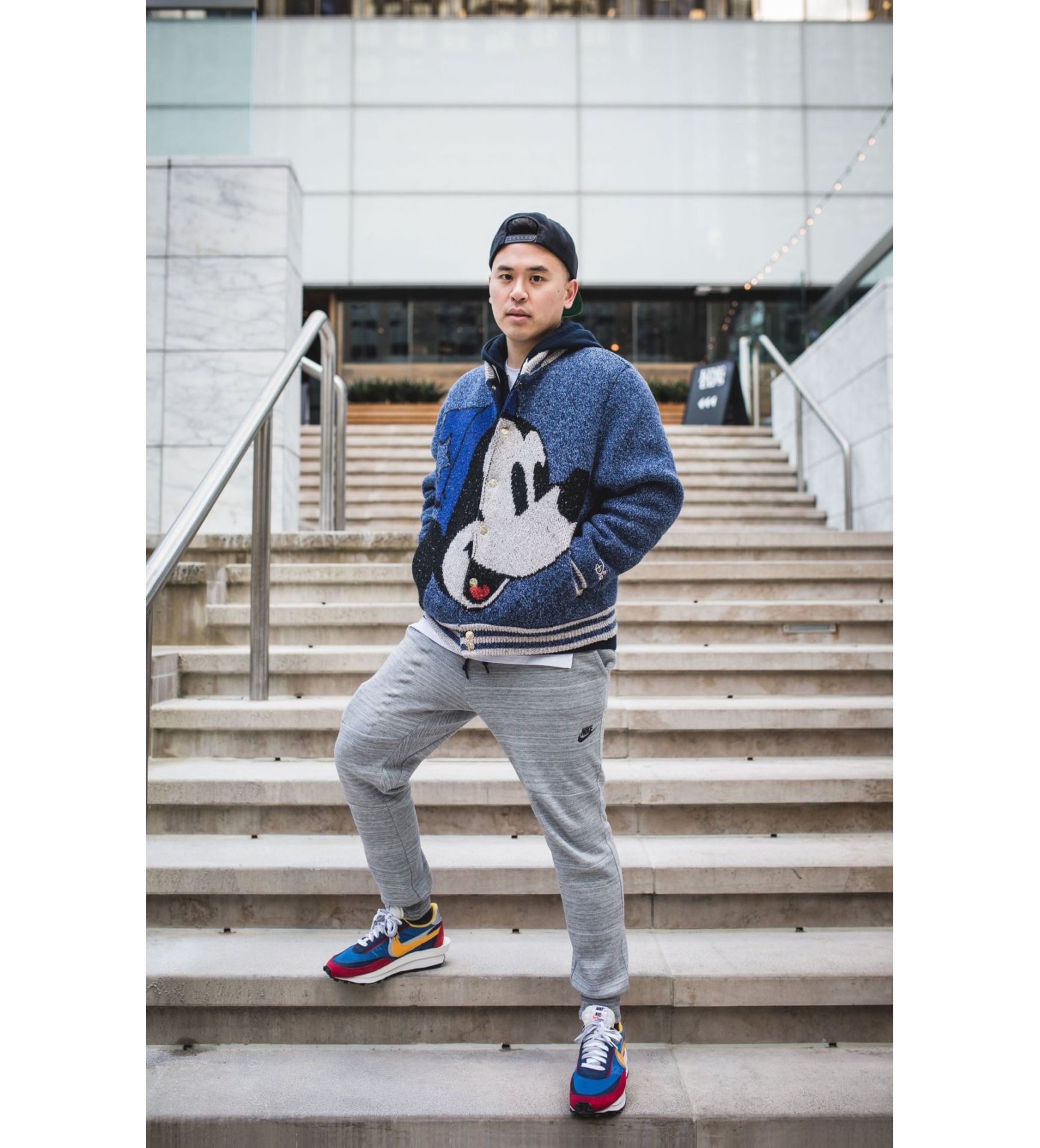 I grew up a huge Michael Jordan fan, and his shoes were one of the biggest things an everyday kid could attain to "be like Mike." My first pair was an OG pair of Playoff 12s, which I broke out during an elementary school basketball tournament, and the rest is history. The thing I love most about the scene is the creative and innovative platform that sneakers can be for anyone to showcase their individuality, from Tinker Hatfield to a kid just getting into it. There's always something fresh and exciting just around the corner, which I always look forward to.
I'm more of an introvert by nature so self-quarantining hasn't had too much of an impact so far. The biggest individual sacrifice would be that, at most, I get to break out my shoes maybe a couple of times a week instead of daily. But, in a general sense, I think people have been a lot more cautious about their buying habits, with job security and our economy at risk. Likewise, retailers are obviously pushing their product through their online channels where possible, at often heavily discounted prices to survive these tough times.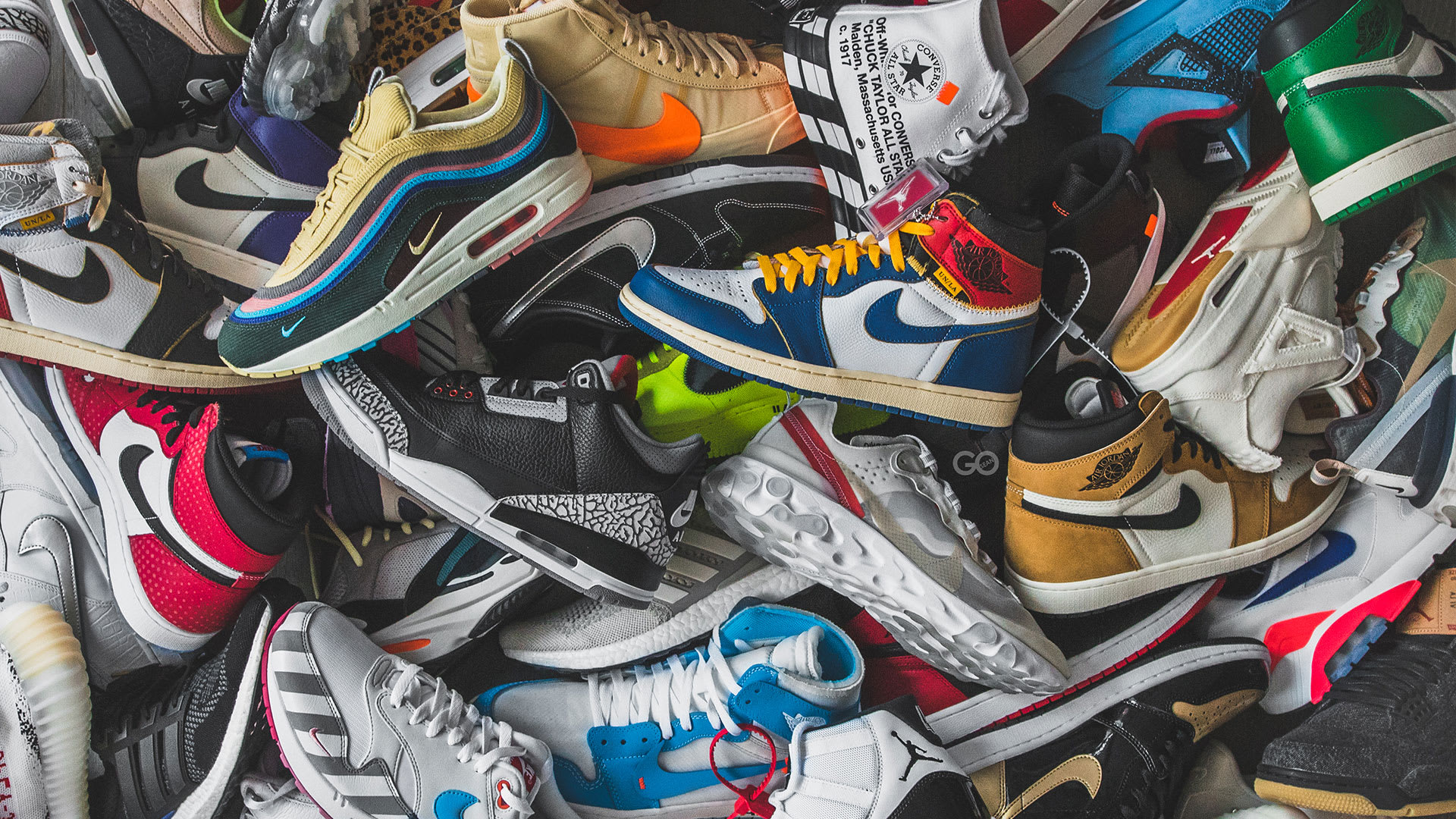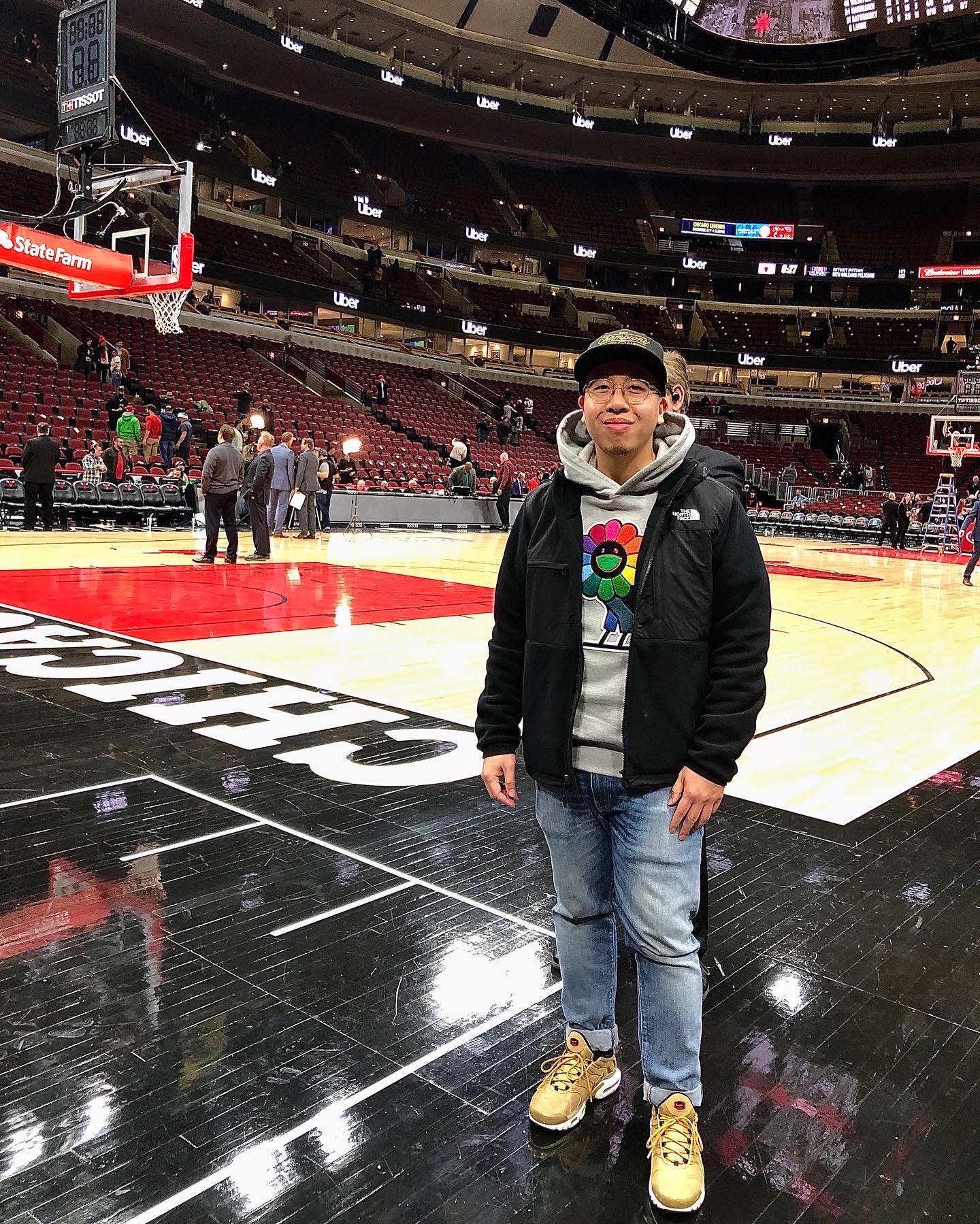 I initially got into sneakers by seeing athletes like Jordan doing insane things wearing them. From free-throw line dunks to mid-air hand switches, these shoes were front and centre for all the big moments. You have Vince in the Shox BB4 jumping over a seven-footer, Kobe dropping 81 in the Kobe 1, and, more recently, PJ Tucker going crazy with it too. You always emulate and idolize these athletes, so of course you want the shoes to go with it.
I'm blessed to be working from home [while in quarantine] and still living a pretty normal life, minus seeing people and going out. But, I'm an introvert, so being low-key isn't hard for me. I did a sneaker podcast (Canada Got Sole's True To Size) over Facebook video, so that was different. Aside from that, I'm just trying to exercise, keep my mind sharp, and resist snacking every hour.
Even though someone bought a pair [of sneakers] from me on StockX the other day, I would assume the resell market has taken a hit with all the layoffs and shutdowns happening. Discretionary income is likely lower and people are focusing more on essentials (as they should). All the focus has gone to online drops, so it's more important than ever for businesses to have a strong e-commerce team in place.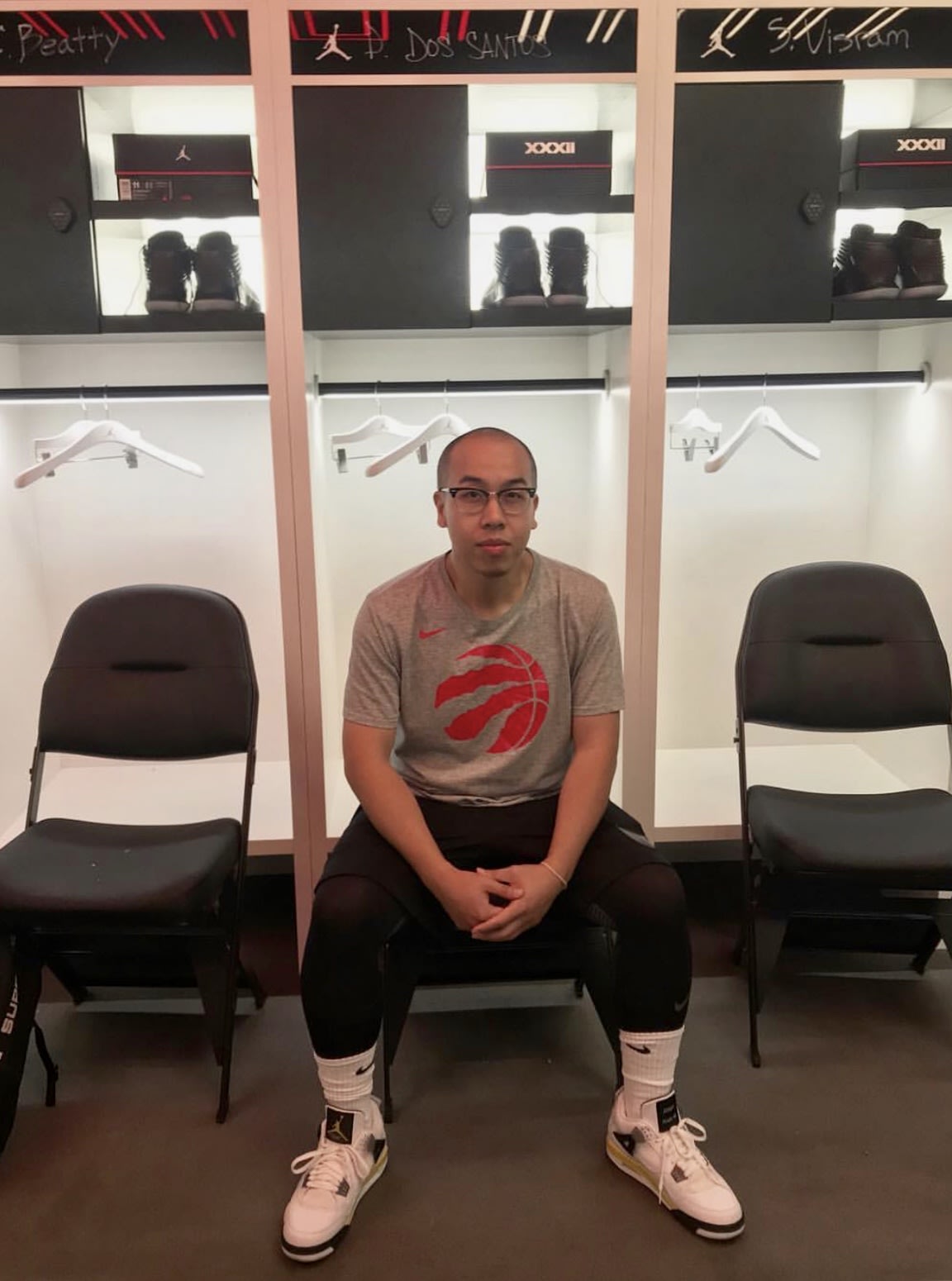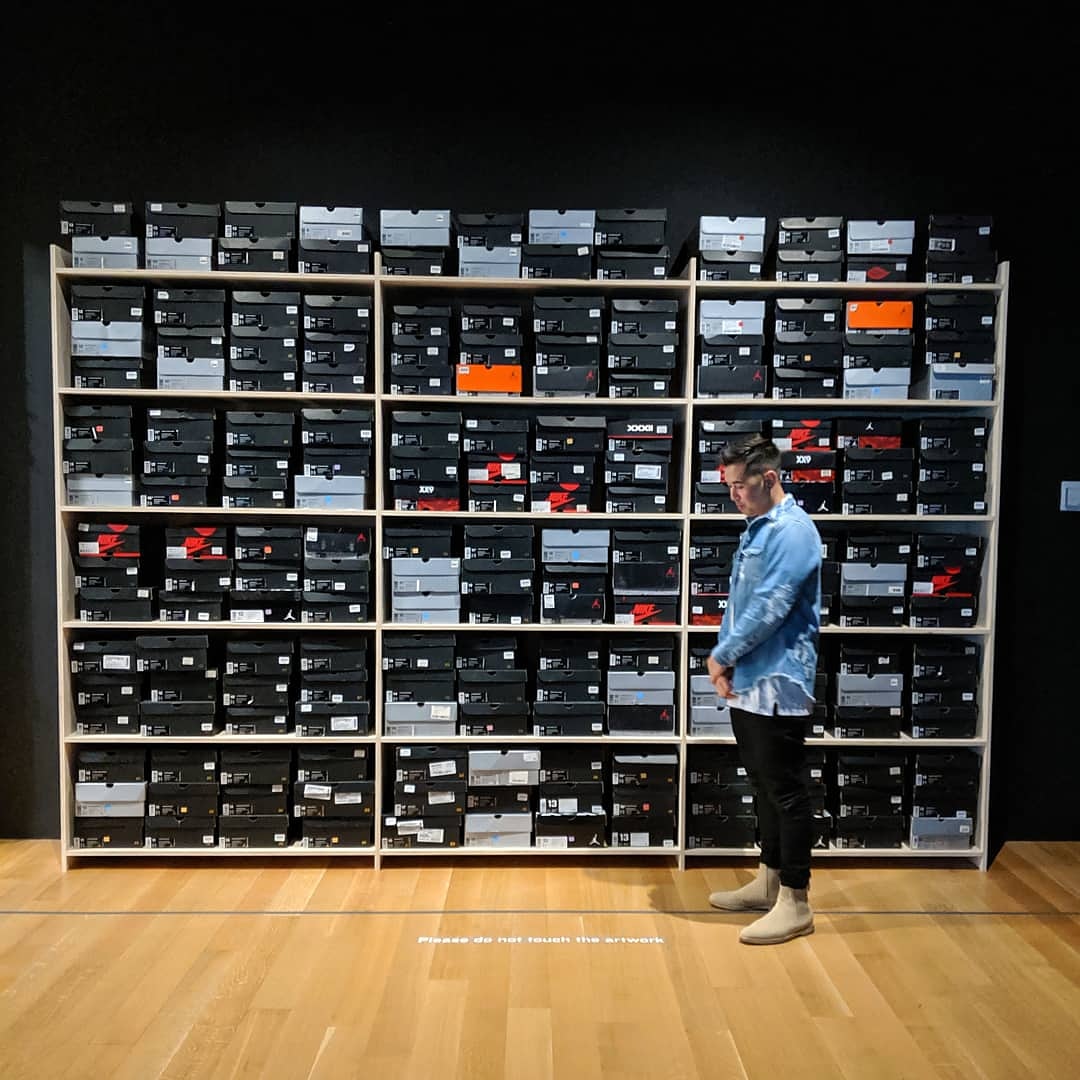 It all started on the basketball court when I was 11. All the big kids would be wearing Jordans. I remember seeing the Jordan 13 and thinking it looked like my mom's couch futon. I got my first pair of hand-me-downs and never looked back.
There's lots of alone time in self-isolation but it has allowed me to focus on sneaker photography and video content. It has changed the retail landscape for the year, which of course impacts footwear releases and accessibility. I'm trying to be positive and healthy in this challenging time for us all!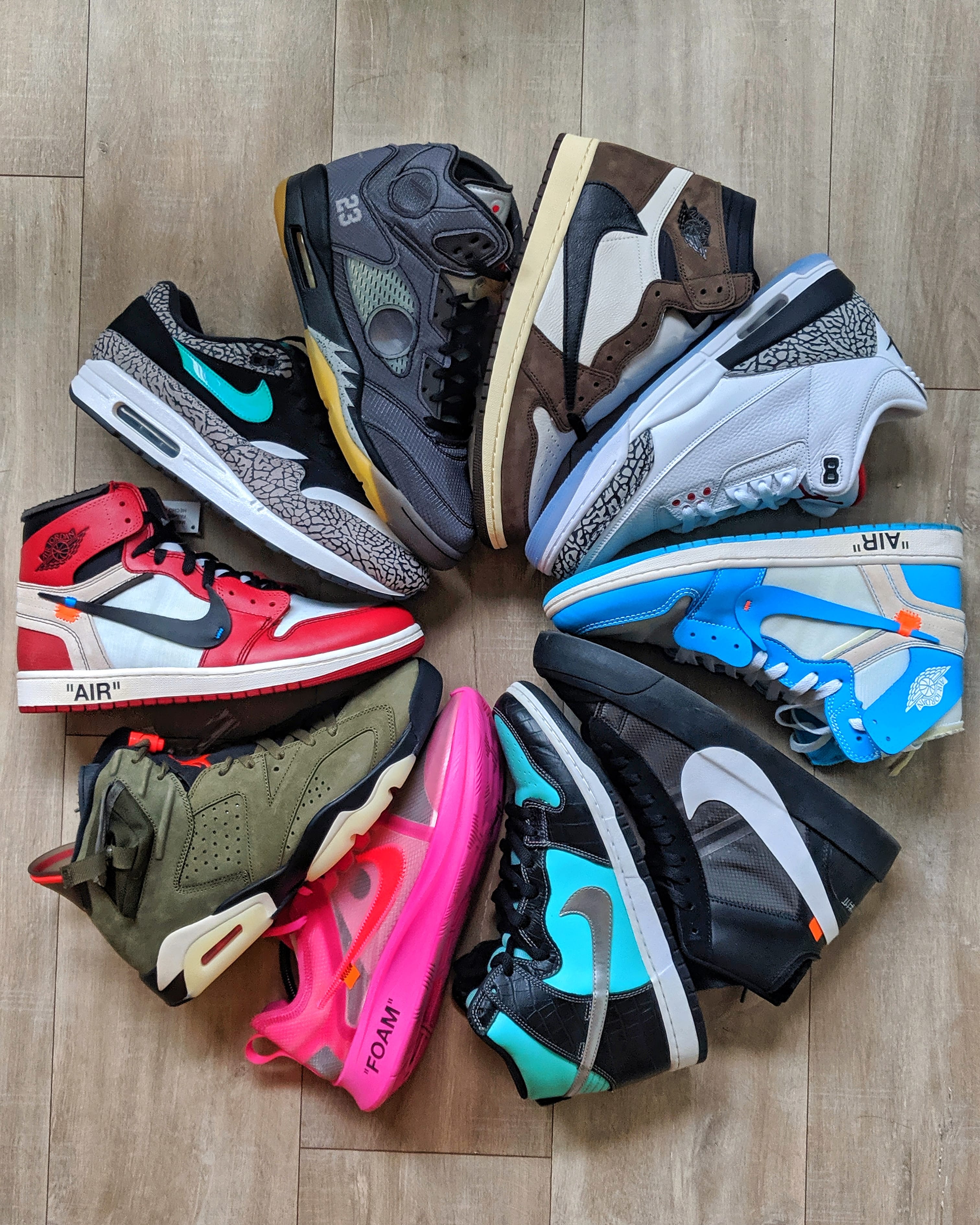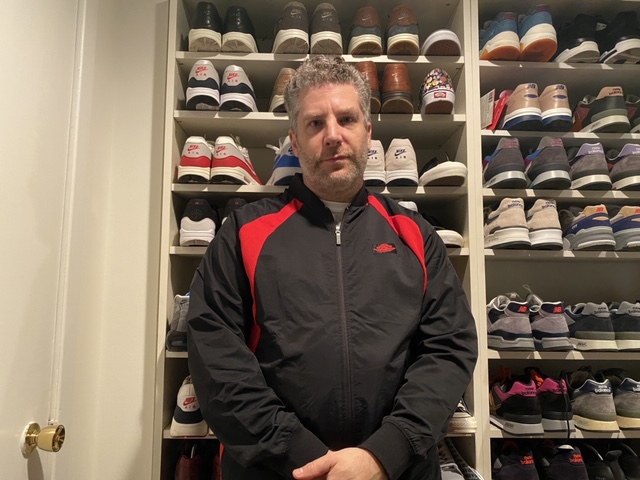 My interest in sneakers goes all the way back to elementary school, and being jealous of my brother's original Air Jordans, the True Blue 3s and Black Cement 4s. I was exposed to hip-hop at a young age, so sneaker culture was always present in my life. Despite the focus on hype by some, I'm still excited for the next generation of sneakerheads. Everyone takes a different path to finding out what they truly love, and I'm confident that the young people who are still into sneakers in a decade, two, or longer, will carry forward what's great about the culture. That's why I started @sneakerdads, so some of it can be shared and passed on to younger sneaker fans. 
Quarantine has been challenging at times, since I'm in charge of two school-aged kids, who I want to keep on track in terms of education. But I'm also using this as an opportunity to do things as a family we wouldn't under normal circumstances. Our walks are longer, we set aside more screen-free time, we play lots of games, and occasionally go through each other's sneaker collections. 
The sneaker world has embraced this new reality with a constant flow of IG live streams, surprise sales, and endless challenges, but more importantly, it's forcing people out of their shells at the same time as they are stuck in their homes. I'm making more personal connections and have had more in-depth discussions than I ever expected.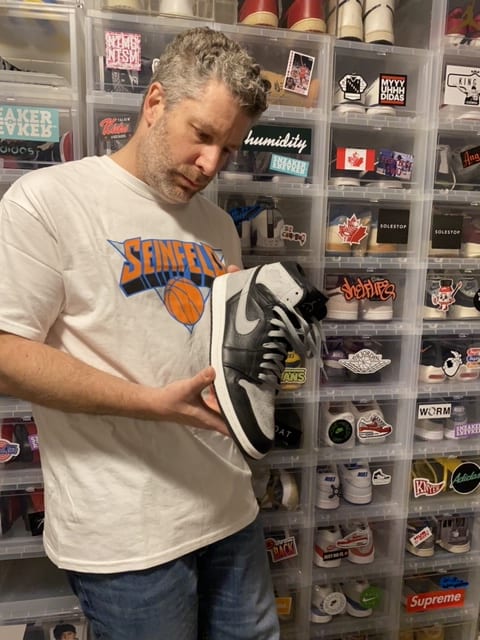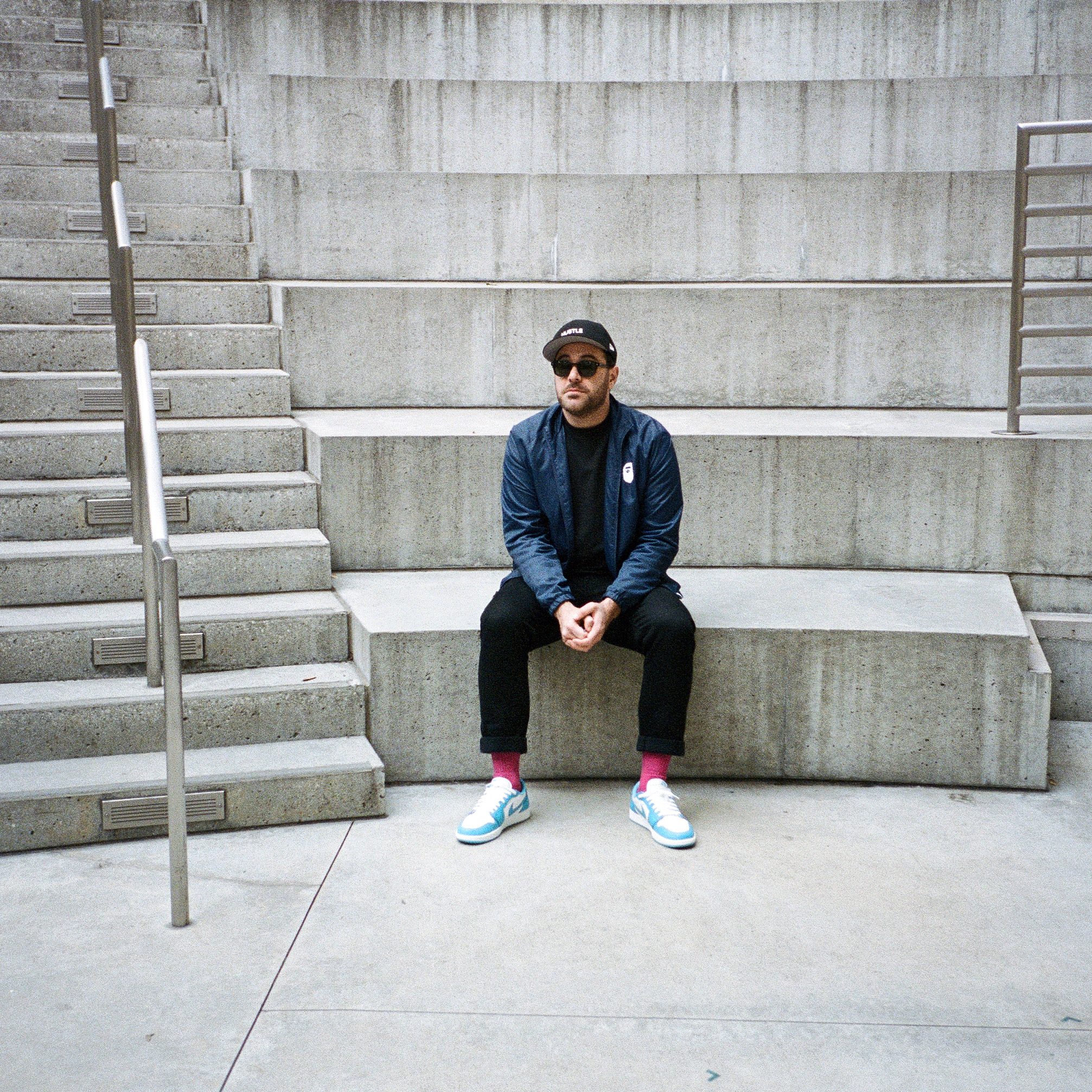 For me, this began back in the late '90s as a teenager listening to hip-hop. Back then it was Jordans and Air Force 1s. I had no real money, so I would save up and get a pair of fresh AF1s and then keep them meticulously clean all year long until I could get a new pair. From there, sneakers just became part of the uniform. There is something about the hunt for that pair you want that has always been tantalizing. One of the reasons I originally started SidewalkHustle was to talk about sneakers and music. For me it has the same discovery feeling.
[Being in lockdown] I still always watch the drops and if there is something I want I will try to cop. But there hasn't been that many releases worth it in my opinion. What has been released isn't selling out as fast as normal, which makes sense with people being worried about finances. But, what I've been doing is going through all the sneaker resale groups looking for steals. As this quarantine goes on longer, people who just flip and resell (not keep and wear) are starting to get a bit desperate, and are selling some serious grails for lower than usual. It's still crazy resale, but not as bad as before. So I'm watching, and waiting, and when the time is right: Boom, you're mine!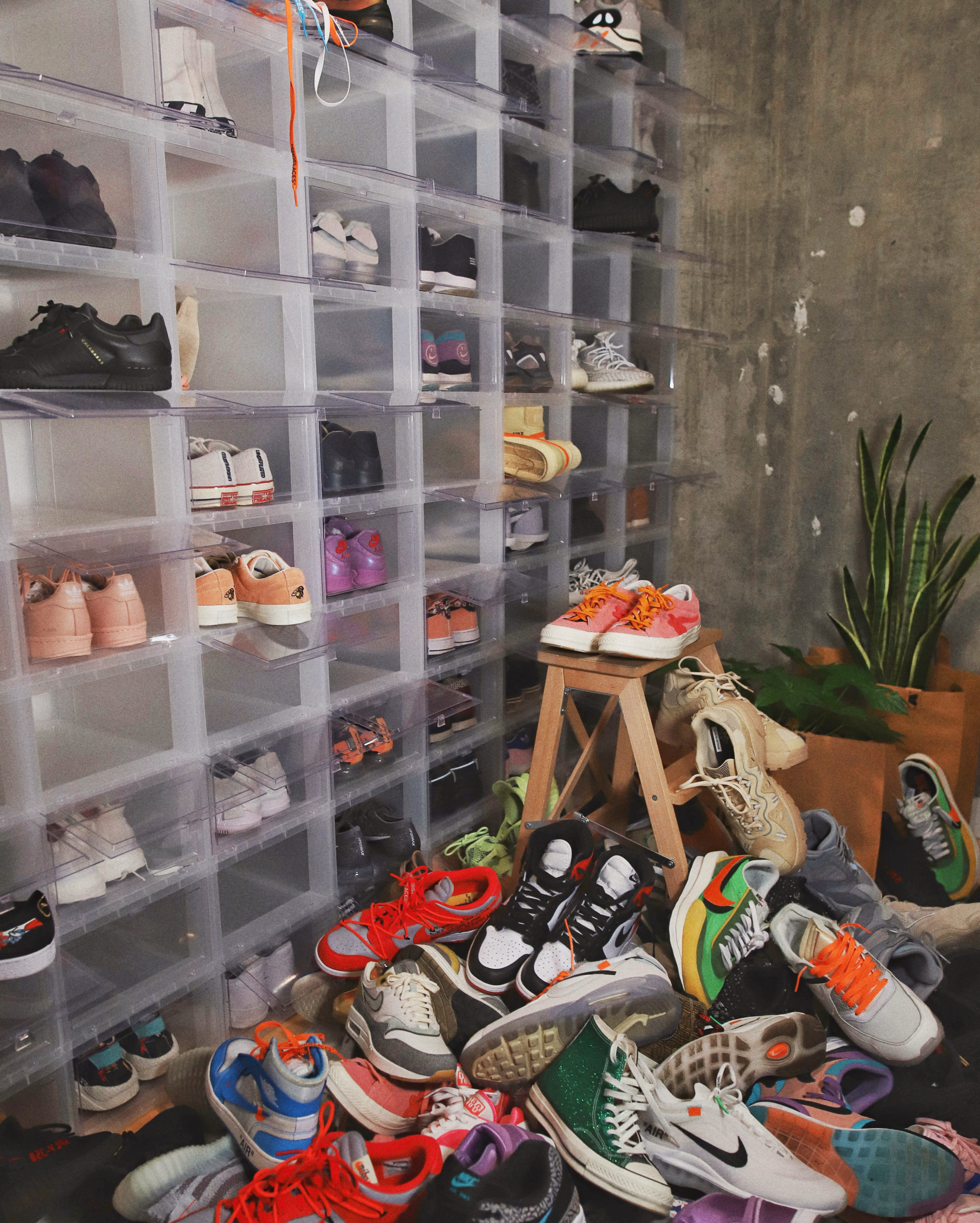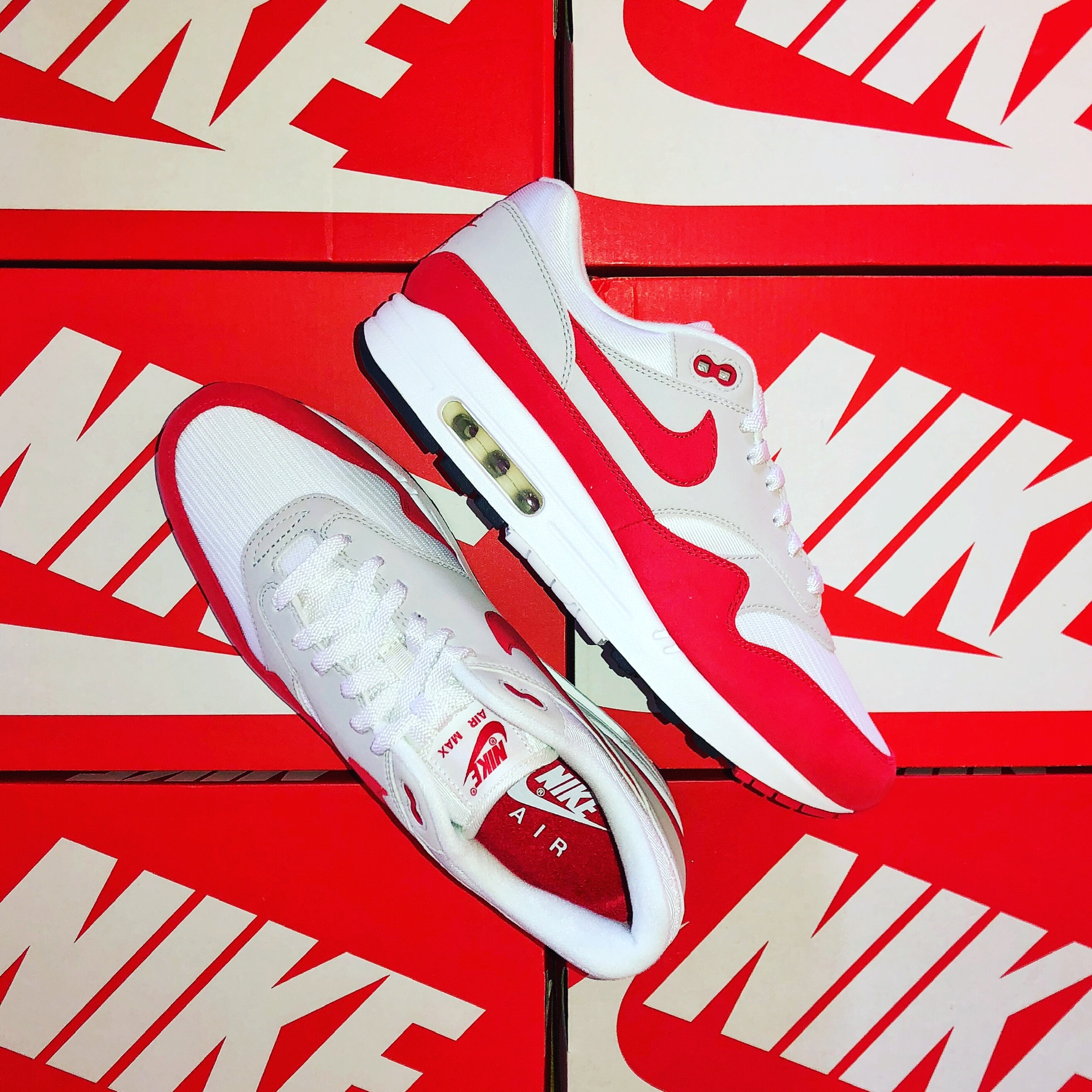 I got into sneakers when I first got married. My wife was a shoe designer who travelled Europe for trend forecasting. She started bringing me back shoes from all over that you couldn't get here in Canada. I was hooked right away. Gradually, I started buying the shoes I missed while growing up in the '80s and '90s and that's pretty much why the bulk of my shoes are Air Max. The people I have met and the "obsession" to be a bit different keep me buying sneakers. 
As an extrovert, this lockdown is challenging for sure. To add to that, being self-employed has made this last month a bit more stressful than anticipated. As for the sneaker scene, it's a mess. Launches are getting pushed, independents are slashing prices. There's total market uncertainty. If you have disposable income sitting around, it's a great time to buy, but how this will affect retail and resellers is anyone's guess. Sadly, I think we will lose a few of our favourite independents by the time this is all over, and that's never good to see.