With his brash approach to global dominance and peculiar interests, North Korean Supreme Leader Kim Jong-un opens himself up for jokes on the Internet. Just yesterday, pictures hit the 'net of Kim touring a North Korean sneaker factory and showing off the country's finest athletic footwear. 
Kim, who is said to have an extensive and expensive collection of Nike sneakers growing up, looks enthusiastic while showing off the generic sneakers that are more likely to be found on the shelves of a Payless than on the feet of NBA stars. But that didn't stop us from wondering what really went down at that meeting.
If we had to guess what Kim was saying to the on-lookers, here's what might have happened. 
"Alright guys, maybe it's time we hack Nike."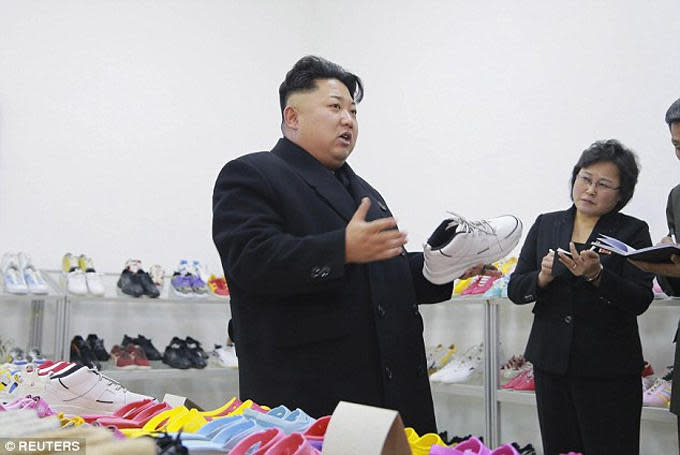 "What do you mean Flight Club said $25?"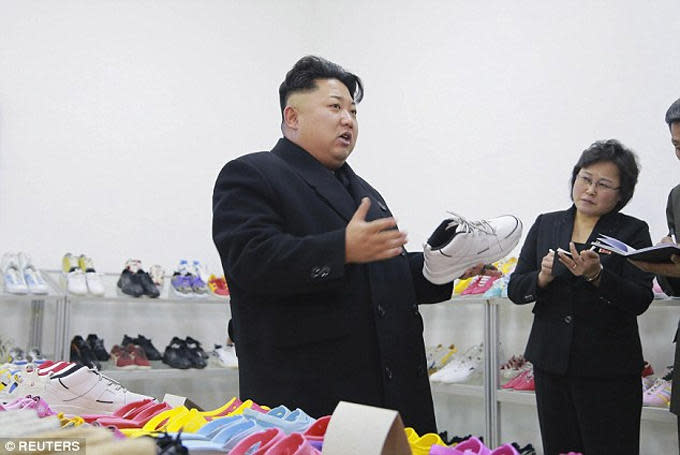 "Pretty sure I saw that Korean guy Kimye wearing these."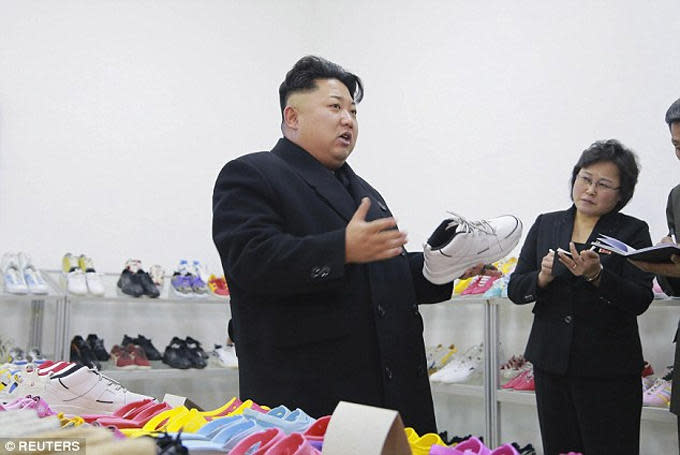 "We're remastering the Air Kim line for 2015"
"OK, this looks cool for the people and all—now where's the real fire?"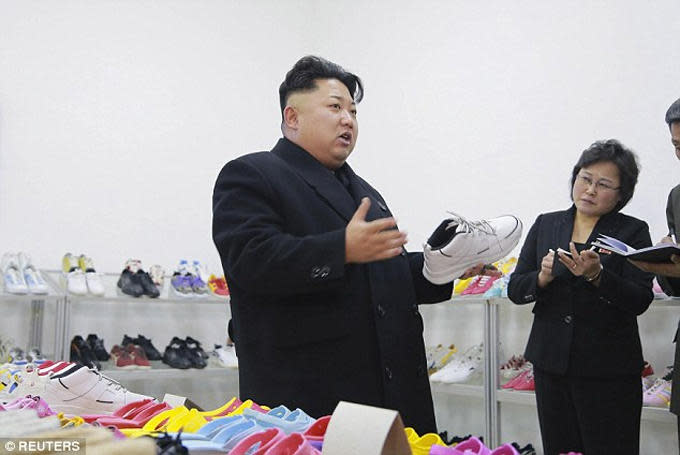 "Yo, I lined up longer for these joints than I did for bread last month."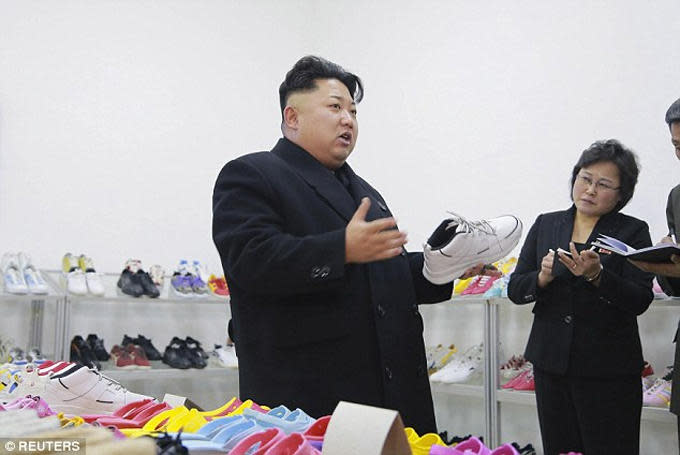 "I can't wait to Instagram these. Just kidding, Instagram is illegal."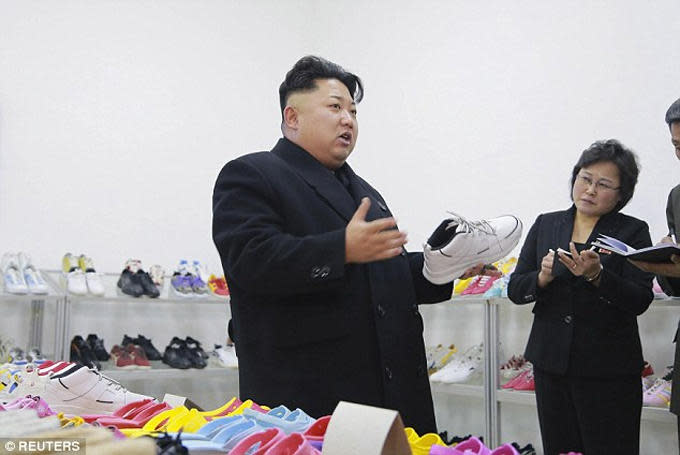 "These were inspired by the white sneaker emoji."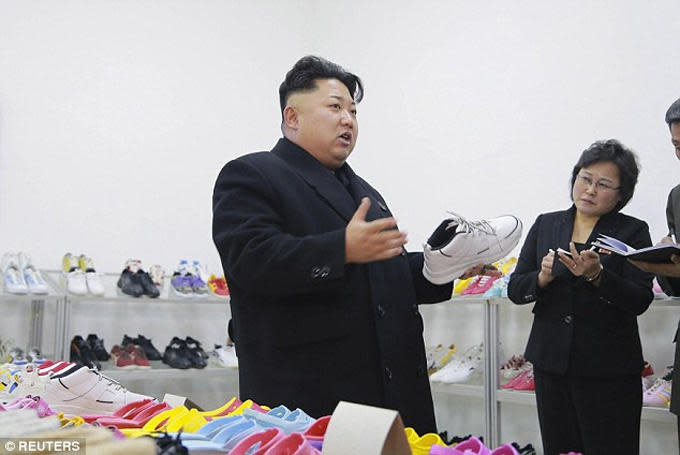 "This looks nothing like what Rodman wore 20 years ago. Don't you have the Internet? Oh wait…"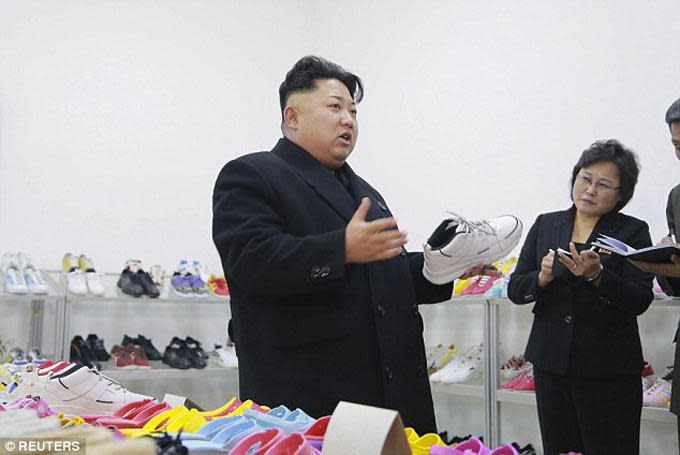 "What do you mean we can't put 'SUPREME' on the heel?"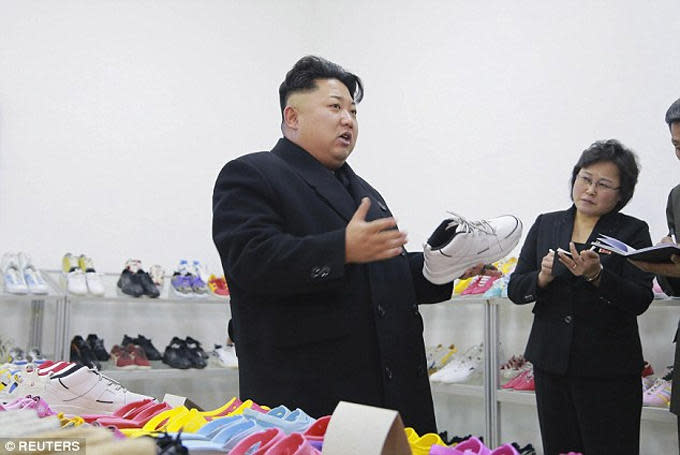 "Man, saving up some sneaker money by starving the entire country was totally worth it."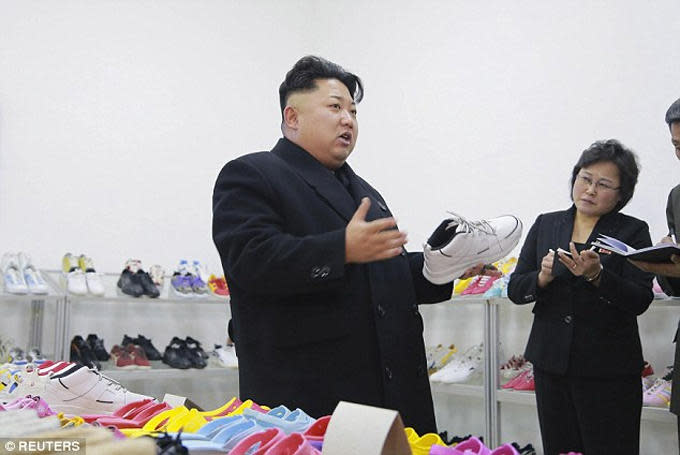 "We're about to leak this Sony collab."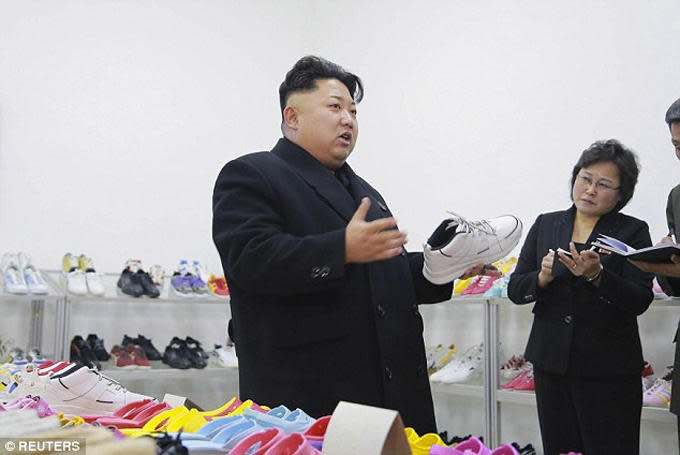 When you're explaining the intricacies of contrast stitching and how you invented sneakers.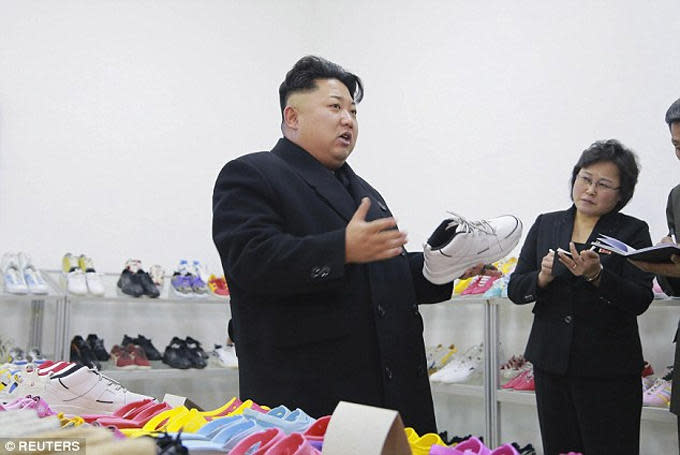 "Sneaker conventions in North Korea be like…"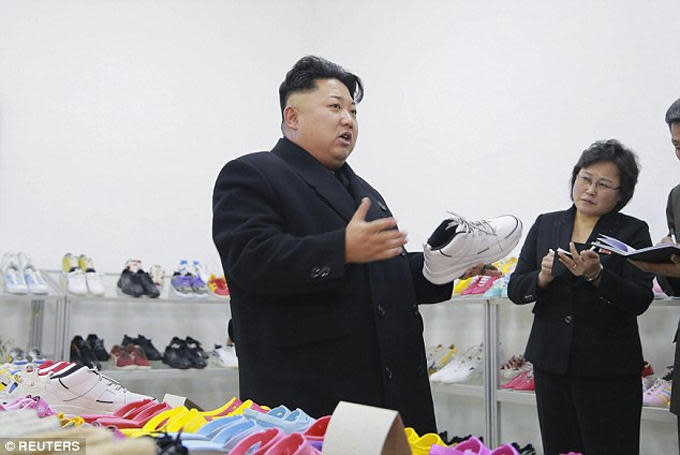 "See, I told ya'll that slave labor stuff was just a myth."