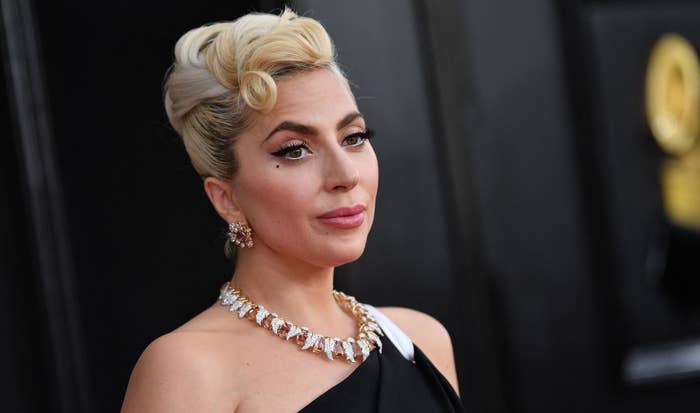 Joker: Folie à Deux director Todd Phillips shared the first image of Lady Gaga in character for his upcoming sequel, simply writing on Instagram, "Happy Valentine's Day." She's reportedly playing the beloved Harley Quinn.
Across from ​A Star Is Born Oscar-winner Stefani Germanotta is Joaquin Phoenix, back in character as the Batman-less Batman villain with his latest iteration of chaotic facepaint. Phoenix, a four-time Academy Award nominee, finally bagged his Oscar for none other than 2019's Joker.
Gaga posted the Folie à Deux first-look Harley (?) image ​as well, writing only the film's title and a Joker card emoji.
In its own IG repost, Warner Bros. Pictures got a foreshadow-y comment from DC's official page: "There's someone for everyone, I guess."
Also on the Joker 2 call sheet are Brendan Gleeson, Catherine Keener, and a returning Zazie Beetz. Phillips once again co-wrote with Scott Silver, who penned 8 Mile and got Oscar nods for Joker and The Fighter.
The director shared a day-one look at Phoenix in December, having already given fans this banger in June: