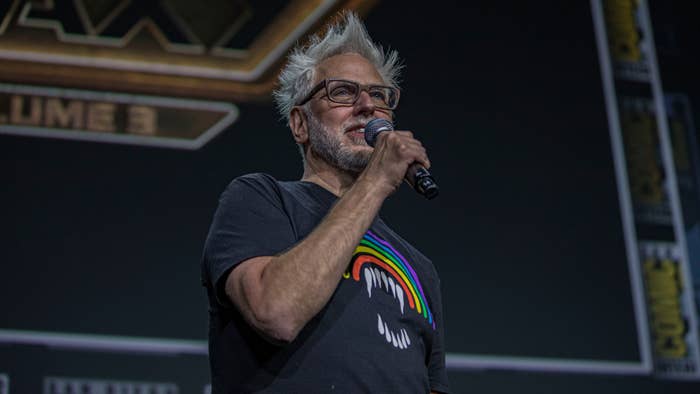 James Gunn responded to a tweet that HBO Max's Green Lantern TV series has been scrapped.
A since-deleted tweet from Comic Book Resources claimed HBO Max had canned the show altogether. That's when Gunn reassured Green Lantern fans in a short tweet of his own that said the project is still happening.
"Fake," Gunn wrote on Twitter.
The Green Lantern series was announced back in 2019, and was reportedly being handled by Arrow producer Greg Berlanti. It was then reported in October of 2022 that the story would no longer focus on Guy Garner and Alan Scott, but would instead focus on John Stewart, D.C.'s first Black Superhero.
Green Lantern was also announced alongside Strange Adventures, with Berlanti hyping up the DC properties as "unlike anything seen on television." The latter project was later axed.
"An anthology series of cautionary tales set in a world where superpowers exist, and, in what promises to be our biggest DC show ever made, we will be going to space with a Green Lantern television series, but I can't reveal any more about that just yet," Berlanti said at the time.
HBO Max and DC have been navigating massive changes amidst the Warner Bros. Discovery merger throughout 2022, which continues to shift around DC Studios as Gunn and Peter Safran chip away at plans for the next chapter of the DC Universe.