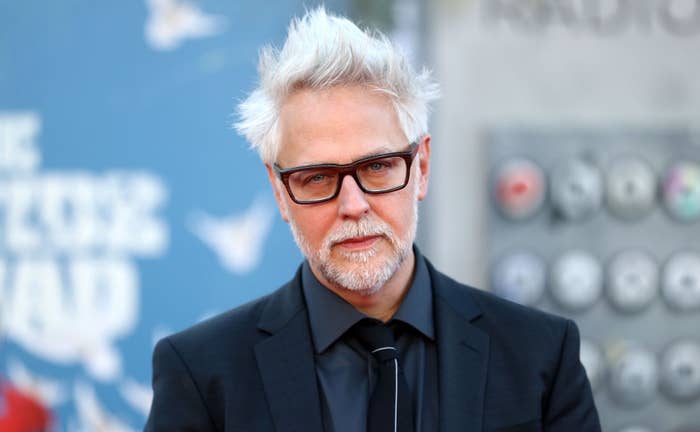 Warner Bros. recently announced that DC Studios, a newly formed division that will replace DC Films, will be led by filmmaker James Gunn and producer Peter Safran. The pair will co-head the film, TV, and animation efforts for the company, which is home to superheroes such as Batman, Wonder Woman, and Superman.
Gunn, who wrote and directed the Guardians of the Galaxy trilogy for Marvel, as well as DC's The Suicide Squad, took to Twitter on Monday to engage in a Q&A with his followers.
"Hey James, please tell us if we are gonna see a Superman?" a fan asked. "We've been starved of the greatest comic book character on the big screen for ages!"
"Yes of course," Gunn replied. "Superman is a huge priority, if not the biggest priority."
When asked by another Twitter follower to address the rumor that "James Gunn does not like" Henry Cavill, who's portrayed Superman in the DC extended universe, Gunn replied, "Sure: false."
Earlier this month, it was reported that DC plans to scrap Wonder Woman 3. Gunn swiftly addressed the news on Twitter, asking fans to be patient as he and Safran continue to build the "next 10 years" of the DC extended universe. 
"Although this first month at DC has been fruitful, building the next ten years of story takes time & we're still just beginning," Gunn wrote. "Peter & I chose to helm DC Studios knowing we were coming into a fractious environment, both in the stories being told & in the audience itself & there would be an unavoidable transitional period as we moved into telling a cohesive story across film, TV, animation, and gaming."
He continued, "But, in the end, the drawbacks of that transitional period were dwarfed by the creative possibilities & the opportunity to build upon what has worked in DC so far & to help rectify what has not."
Check out Gunn's response to Wonder Woman 3 getting shelved in the tweets below.