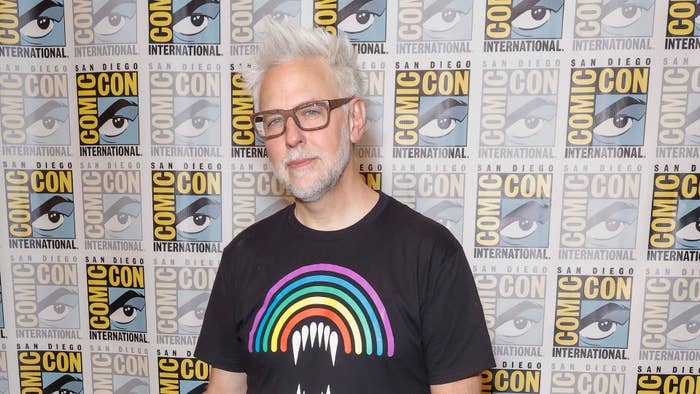 James Gunn is setting the record straight.
The award-winning filmmaker took to Twitter on Wednesday to address a recent report concerning the DC Comics property Batman.Variety's Adam B. Vary cited "a well-placed source" who claimed Gunn and Peter Safran—co-CEOs of the newly formed DC Studios—were "exploring the possibility" of incorporating Robert Pattinson's Bruce Wayne into the DC Extended Universe. However, Gunn insisted Vary's source simply got it wrong.
"There are few reporters I love more than @adambvary—truly a good guy—but in this case he needs to get a new source as this is entirely untrue," he wrote.
Matt Reeves, who directed and co-wrote this year's The Batman starring Pattinson, also chimed in, making it clear Gunn was a much more reliable source.
Before Reeves signed onto the Batman franchise, many suspected Ben Affleck's Dark Knight would continue to have a large presence within the DCEU; however, when Reeves was tapped to helm the next installment, he decided to focus on a Bruce Wayne who was less experienced and quite younger than the one portrayed by Affleck. Therefore, folding Pattinson's Batman into the current DCEU would likely lead to confusing plot holes and continuity errors.
Since Gunn and Safran's splashy October hiring, the two have shared a few details about the universe's next chapter. Though the future of Gal Gadot's Wonder Woman remains uncertain, Gunn reassured fans that a Superman film "is a huge priority, if not the biggest priority" for DC Studios.
Later this week, Gunn and Safran will meet with Warner Bros. Discovery executives to present their plans for the DCEU, which will cover everything from film to television to video games.