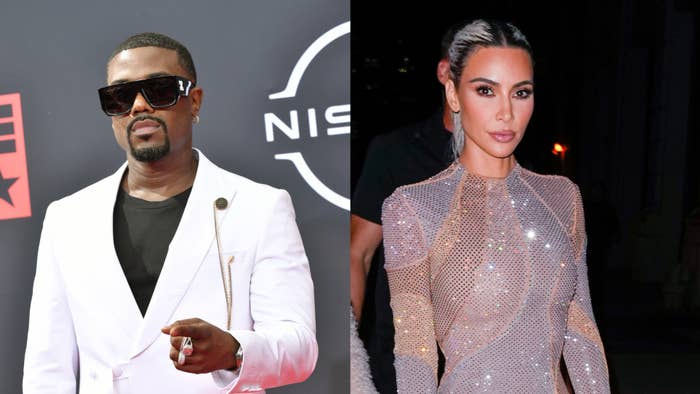 15 years after its initial unveiling, the Kim Kardashian and Ray J sex tape continues to generate headlines (and clicks and ad dollars, et al.)
The latest example of this comes by way of TMZ, which on Tuesday shared what it said was an email sent to both Ray and Kim regarding the initial sales from Kim Kardashian Superstar. The email, available to view here, is alleged to have been sent from Vivid Entertainment boss Steve Hirsch in May 2007. According to the report, the figures contained within the email—including more than $1.4 million in total revenue in the tape's first month of availability—were sent to both Ray and Kim.
A breakdown of the revenue shows that the bulk of sales came from DVD, with the format listed as having brought in $1,255,578.50. The report also notes that Kim allegedly received the email in question mere days after the dismissal of her case against the tape's distributor, i.e. the Hirsch-led Vivid.
As up-to-date scholars of sex tape matters will note, Superstar has been at the center of a discourse revival of sorts in recent weeks, what with Kris Jenner having answered a question about it while allegedly strapped to a lie detector test and whatnot. Ray J later accused Kris of faking that Late Late Show moment, reiterating his prior allegations of her having been the quiet orchestrator behind the tape's release.
"Everybody getting sued 4 defamation … I can't wait to show you the truth," Ray J said.
Earlier this month, Ray J slammed Kris amid criticism against the Kardashian-Jenner family matriarch from the artist formerly known as Kanye West. According to Ray J, Kris has been "telling people false stories" about him. He also claimed it was Kris who first introduced him to the aforementioned Vivid boss Steve Hirsch.