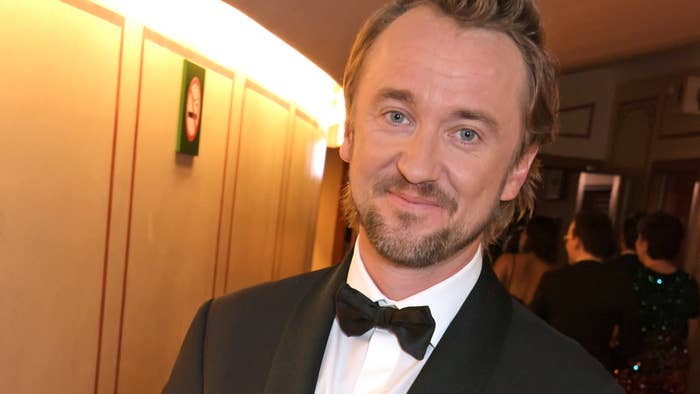 In his new book, actor Tom Felton opens up about his experiences with substance abuse, including a revelation he had about his need for help following an escape from a rehab facility.
In Beyond the Wand: the Magic and Mayhem of Growing Up a Wizard, Felton—who played Draco Malfoy in the Harry Potter film franchise—detailed the extent to which he struggled with these issues, particularly following a move to the Los Angeles area in 2012.
"It came to the point where I would think nothing of having a drink while I was working," Felton said in the newly released book, per an excerpt shared byEntertainment Weekly. "I'd turn up unprepared, not the professional I wanted to be. The alcohol, though, wasn't the problem. It was the symptom."
Elsewhere in the book, Felton provides readers with an account of a eventual intervention staged by loved ones and that aforementioned rehab escape, two topics he also discussed with Anthony Mason for a CBS Mornings-aired discussion earlier this week.
"I was furious at the time," Felton said around six minutes into the video below when asked if he was "angry" at the time of the intervention. "My brother said, 'Sometimes you need to have a breakdown before a breakthrough.' … The wheels needed to come off somehow, a little bit."
At the time, Felton explained, he wasn't able to see his substance abuse the same way others were, but a cautionary message from a lawyer helped him start to realize the potential severity of his situation.
"He said something along the lines of, 'Tom, I think this is the 12th intervention that I've been to. And six of those are dead. Don't be the seventh,'" Felton recalled. "That kind of hit me."
Beyond the Wand is out now.
If you or someone you know is struggling with substance abuse or addiction issues, know that you are not alone. Help is available.