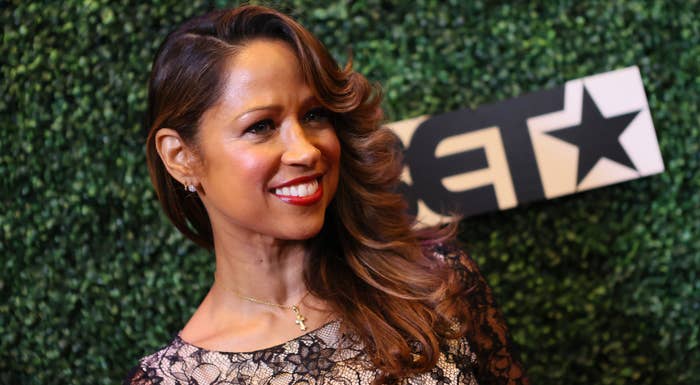 Stacey Dash is opening up about her battle with addiction and her road to recovery. 
During a recent appearance on The Dr. Oz Show, the 54-year-old actress spoke candidly about her journey, revealing that at one point she was taking between 18 and 20 Vicodin pills per day.
When Oz asked how much money she had spent on drugs each month, Dash guessed about $5,000 to $10,000. "I lost everything," she added.
"That's what stopped me. I almost died," Dash recalled. "My kidneys were so infected that my blood was septic, and my organs were shutting down. So, I got rushed to the hospital and I had to have a full blood transfusion and I was in there for three weeks. And by the grace and mercy of god, I lived."
Dash continued, "I'm not blaming doctors at all because it was my choice to take more, you know?" she told Dr. Oz. "It was my choice to take that extra one even though I wasn't in pain. I chose to do that because the Vicodin filled that hole inside of me. It filled that anger. It calmed that anger down. It slowed my brain down. It gave me the ease so that I could deal with life. That's how I became addicted. It's no one's fault but my own."
Dash, who is celebrating five years of sobriety, shared how her experience with addiction has made her a better person.
"The greatest blessing is that not only have I been able to be honest with myself and become a better person," she said. "I've been able to understand my parents and that they did love me, and that they were doing the best they could and they were just sick. They were addicted."