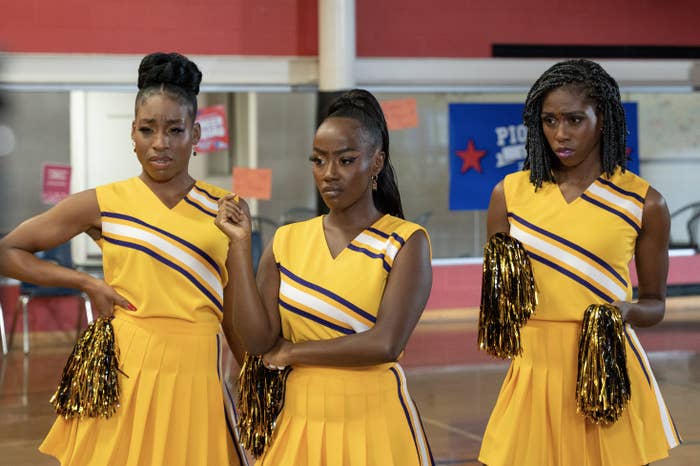 Even as Canadians have taken Hollywood award season by storm in recent years (see: Canada's big Oscar wins just last month, Schitt's Creek's unprecedented 2020 Emmys sweep), we still have a tendency to treat homegrown Can-con like it's homework.
This week, the Academy of Canadian Cinema & Television will be hosting its own major awards show, the Canadian Screen Awards, celebrating the best in Canadian film, TV and digital media across four days, culminating in an hour-long CBC special hosted by Samantha Bee on Sunday night. 
To celebrate, we've looked at nominees across the Screen Awards' 145 total categories to come up with 10 nominated shows and movies you should check out. There are also plenty of excellent nominees still currently in theatres—like Brother, Riceboy Sleeps and I Like Movies.
From thought-provoking docs to some seriously funny comedies, here are 10 Canadian Screen Award nominees you can stream right now.
1. 'Sort Of'
2. 'Crimes of the Future'
3. 'We're All Gonna Die (Even Jay Baruchel)'
4. 'Patty vs. Patty'
5. 'Run the Burbs'
6. 'Letterkenny'
7. 'Kings of Coke'
8. 'Revenge of the Black Best Friend'
9. 'The Porter'
10. 'Beautiful Scars'