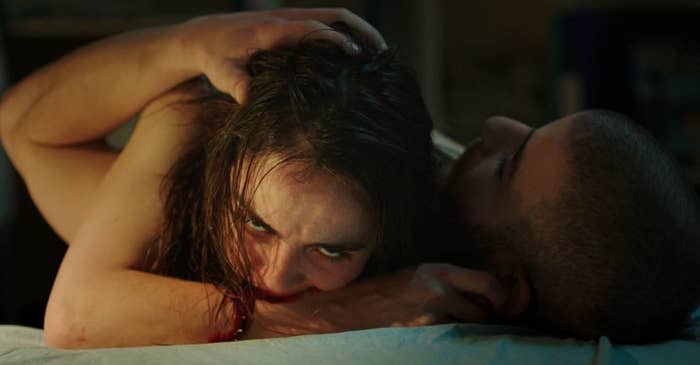 If you want to watch some of the best films streaming platforms have to offer— and you don't mind reading subtitles— Netflix has something for you. Among its many titles, the streaming giant has a large selection of foreign films, so you can explore the world of film outside the United States, with genres spanning from drama to comedy to thriller. 
Though only afforded one Oscar category, international film deserves year-round recognition; some of the best movies of all time come from beyond our borders, and recent history proves it. Just ask Oscar-winning, black and white Roma, awarded for cinematography, directing, and achievement in foreign language film, from the mind of acclaimed director Alfonso Cuarón. 
It can be easy to forget that foreign film includes all of the same genres and categories we love, from documentary to comedy to horror to thrillers to drama movies. You might mainly know Netflix for TV shows, but there's plenty of must-see cinema streaming, too. These are the best foreign films on Netflix.
Raw (2016)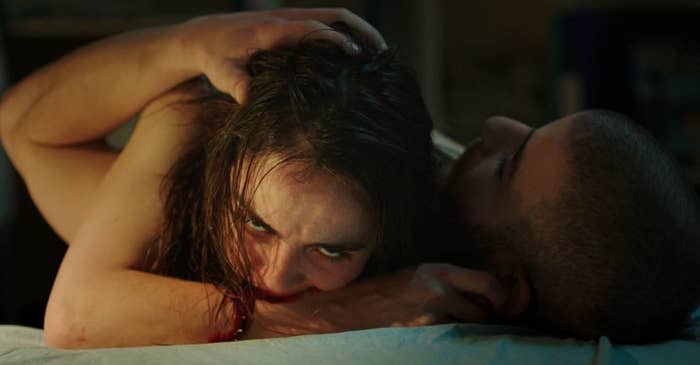 Director: Julia Ducournau

Cast: Garance Marillier, Ella Rumpf, Rabah Nait Oufella, Laurent Lucas

Genre: Horror, Thriller

Rating: R

Runtime: 1h 38m

Rotten Tomatoes: 92% (Critics) 76% (Audience)
A movie that actually caused several people to pass out at early festival screenings, Raw is a hypnotic horror/drama hybrid. The film follows Justine (Garance Marillier), a vegetarian college student, who, after being forced to eat raw meat during a hazing ritual, suddenly finds herself with an intense desire to eat meat, specifically human flesh. A nasty metaphor for female puberty and sexuality, Raw finds its young female protagonist coming to terms with herself, in all of her horrific beauty. Director Julia Ducournau captures the juxtaposition of bloody carnage and Justine's budding sexuality unflinchingly in effectively scary and creatively tense scenes. While not excessively gory, there's several intense scenes of body dismemberment that will make you understand what made people pass out during its festival run. Raw isn't for the faint of heart, but those that can stomach it (no pun intended) will enjoy a darkly fun macabre horror thriller. 
The Life Ahead (2020)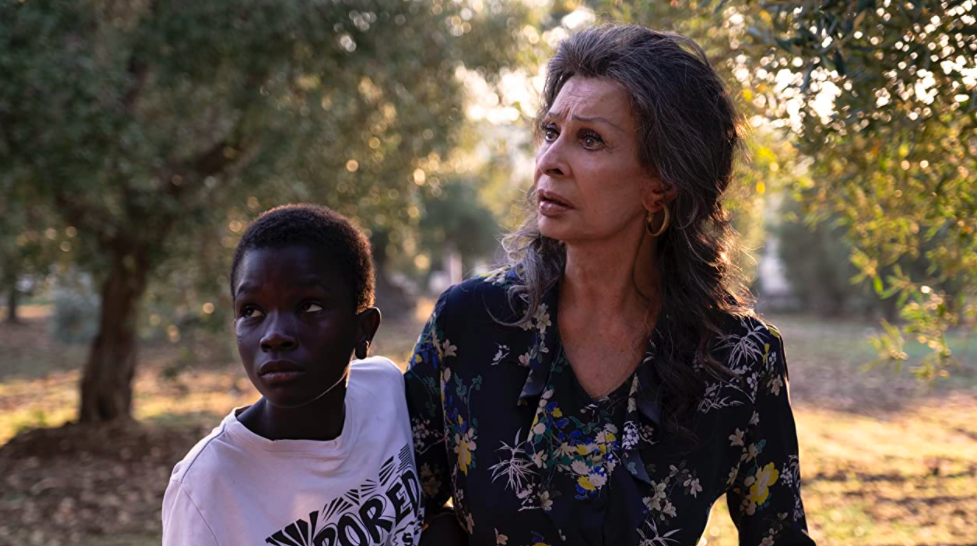 Director: George Cukor

Cast: Sophia Loren, Ibrahima Gueye, Abril Zamora, Babak Karimi

Genre: Drama

Rating: PG-13

Runtime: 1h 35m

Rotten Tomatoes: 92% (Critics) 75% (Audience)
Sophia Loren is a cinematic icon as one of the last surviving actors of the Golden Age of Hollywood. She's lit up the screen in movies such as Houseboat, Two Women, and Marriage Italian Style, in a career that's spanned an astounding eight decades. She's once again in the conversation thanks to a stunning late career performance in Netflix's The Life Ahead. Based on the novel "The Life Before Us" by Romain Gary, the drama centers on Madame Rosa (Loren), a Holocaust survivor running a day care, as she takes in a young immigrant child (Ibrahima Gueye) who tried to rob her. Loren's still got it, infusing her performance with a gentle warmth and undeniable magnetism. Newcomer Ibrahima Gueye is also impressive, managing to hold how own opposite acting royalty in his very first onscreen role. Quietly moving and worthy of the talents of Sophia Loren, The Life Ahead is underrated as one of the best movies of 2020.
Hunt for the Wilderpeople (2016)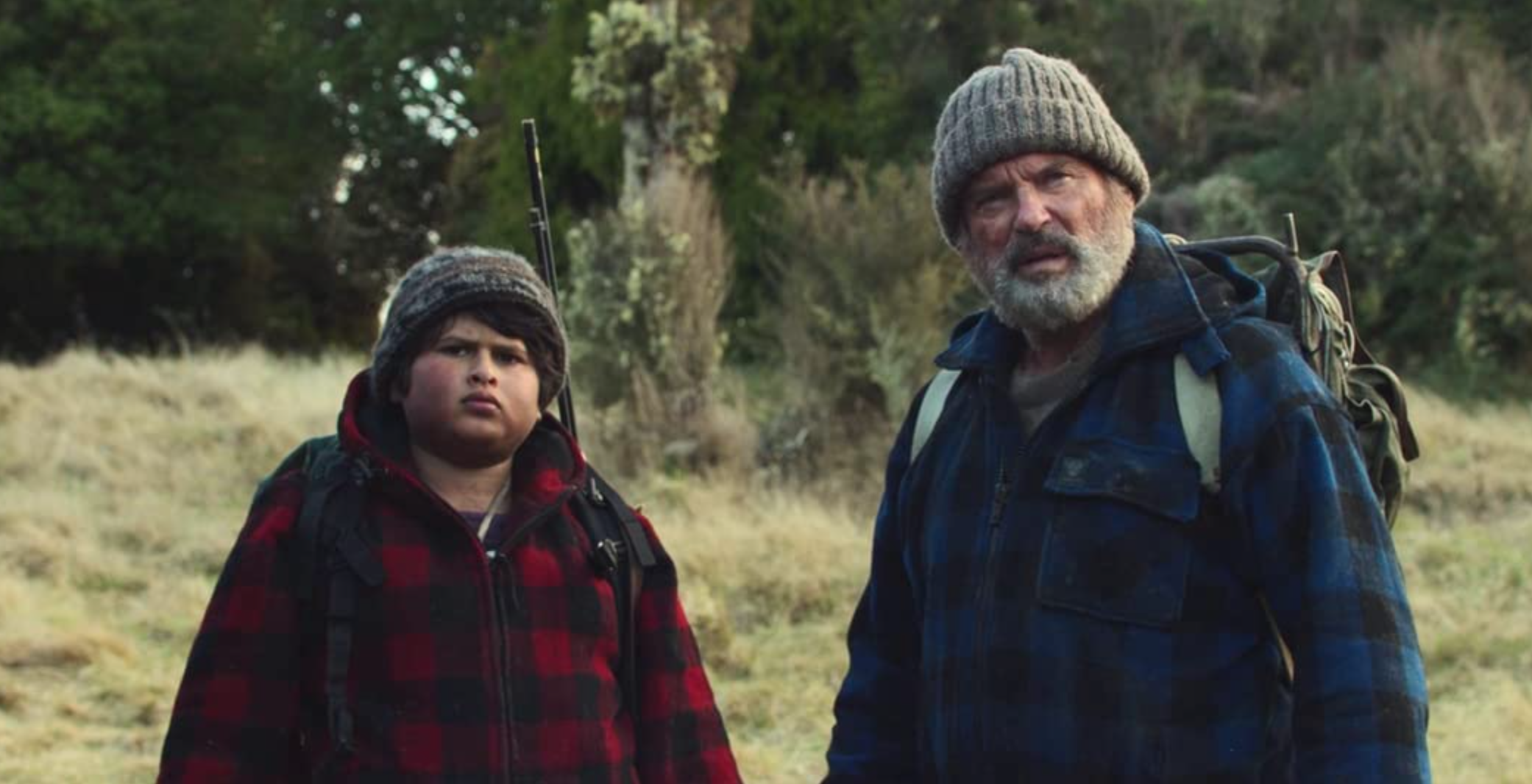 Director: Taika Waititi

Cast: Julian Dennison, Sam Neill, Rachel House

Genre: Adventure, Comedy

Rating: PG-13

Runtime: 1h 41m

Rotten Tomatoes: 97% (Critics) 91% (Audience)

Before 2017's Thor: Ragnarok and 2019's Academy Award-winning Jojo Rabbit, Taika Waititi crafted a more personal, quirky tale with 2016's charming Hunt for the Wilderpeople. The New Zealand set action comedy follows rebellious foster child Ricky (Julian Dennison) as he goes on the run after learning he is going to be sent back to child services and ends up the subject of a manhunt alongside his foster father Hector (Sam Neill). Waititi's direction is perfectly suited to the wacky chase scenes and light action adventure on display in this movie. Waititi's screenplay is also perfectly tailored to the film: while there are plenty of funny jokes and gags, the movie has a surprising sociopolitical edge to it, shining a light on the foster children that are deeply misunderstood and mistreated by the New Zealand government. Julian Dennison gives an impressive performance at only 13 years old, and his chemistry with beloved character actor Sam Neill is what really gives the film its heart. Hunt for the Wilderpeople will make you laugh and cry, but in the end it will make your heart feel full. 
Happy as Lazzaro (2018)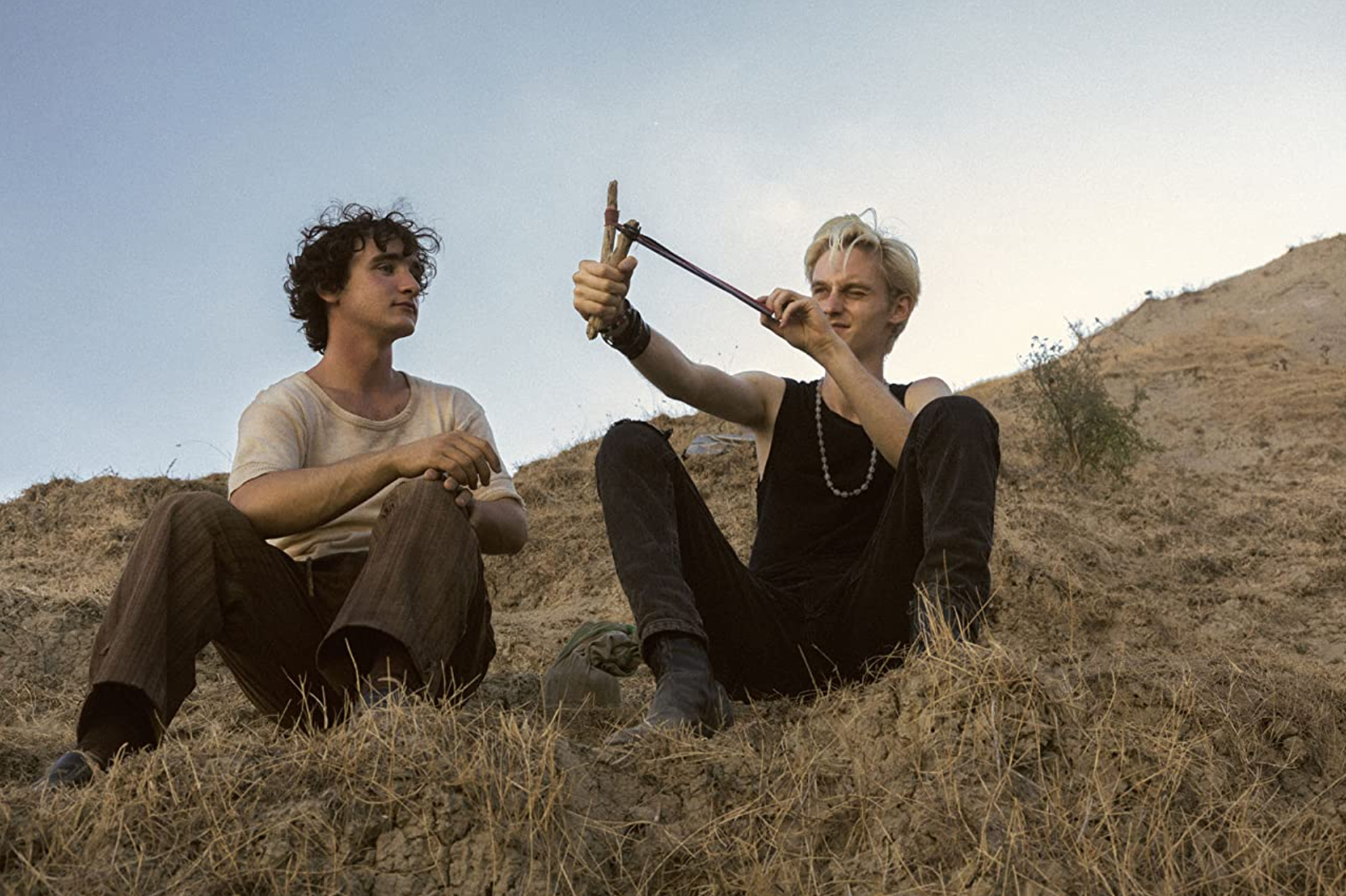 Director: Alice Rohrwacher

Cast: Adriano Tardiolo, Tommaso Ragno, Alba Rohrwacher

Genre: Drama/Sci-Fi

Rating: PG-14

Runtime: 2h 5m

Rotten Tomatoes: 91% (Critics) 81% (Audience)

Part of Netflix's push to obtain more reputable and critically acclaimed films, Happy as Lazzaro was a competitor for the Palme d'Or at the 2018 Cannes Film Festival before the streaming giant snatched it up. Titular peasant Lazzaro (Adriano Tardiolo) forms a life-changing bond with Tancredi (Tommaso Ragno) after he asks Lazzaro to fake his kidnapping. Happy as Lazzaro is a bit more interesting than that plot synopsis makes it seem, but to say more is to give away the surprising directions the movie goes in. Bolstered by a strong performance from Tardiolo, Happy as Lazzaro is a strange and unexpected delight. 
Wadjda (2012)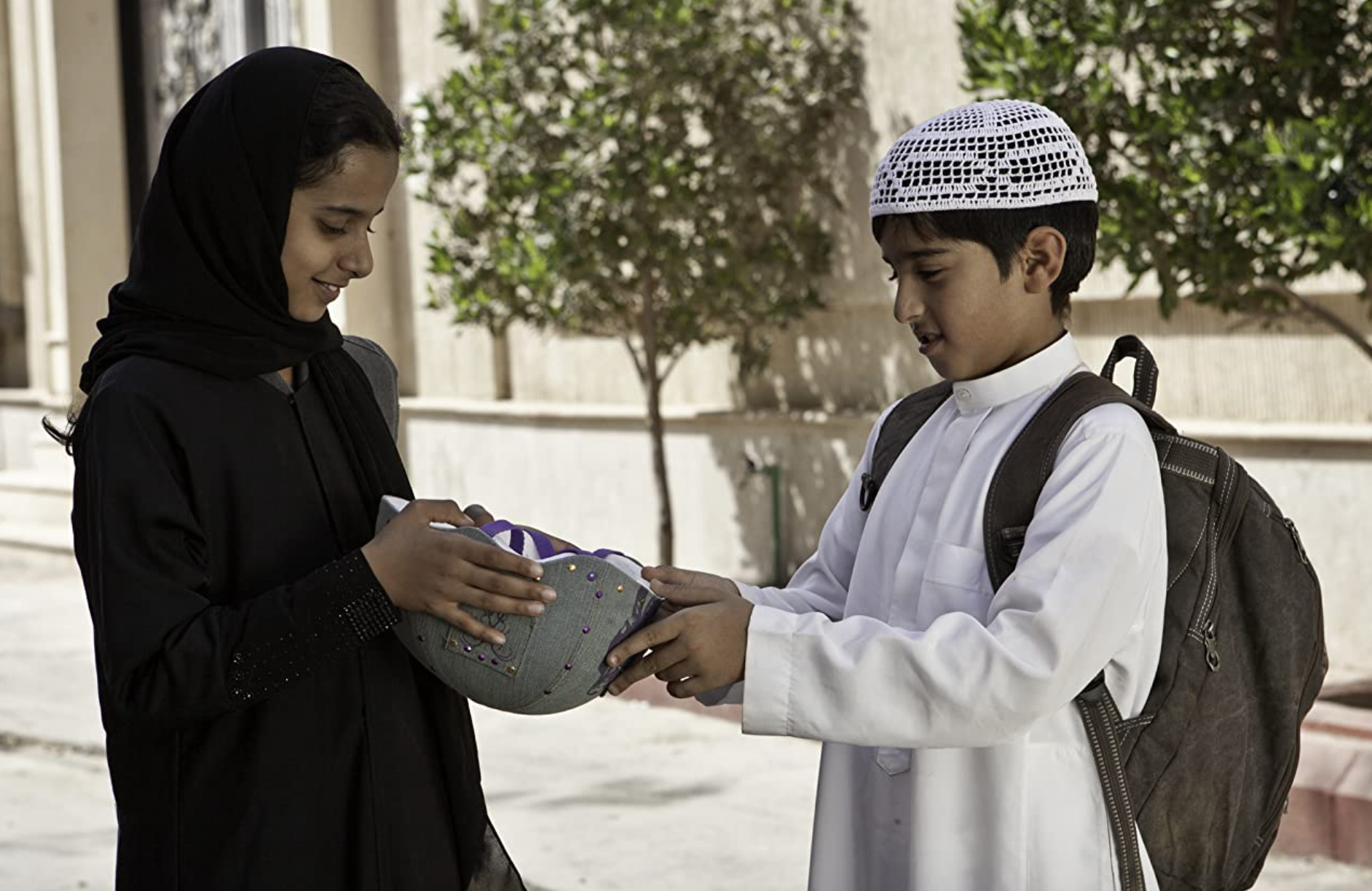 Director: Haifaa al-Monsour

Cast: Waad Mohammed, Reem Abdullah, Abdullrahman Al Gohani

Genre: Drama

Rating: PG

Runtime: 1h 38m

Rotten Tomatoes: 99% (Critics) 88% (Audience)

The first feature film shot entirely in Saudi Arabia and the first major film directed by a Saudi woman, Wadjda broke many barriers at the time of its release in 2012. The drama follows young Wadjda (Waad Mohammed), living in Riyadh, as she attempts to raise money in order to purchase a green bicycle that has captured her interest. While centered on a very young woman, the film manages to comment on the difficult circumstances Saudi women face in a deeply religious society juxtaposed with Wadjda's own independent, self-supporting mindset. Inspired by the films of Italian neorealism, Wadjda shows everyday people just getting by in a realistic and relatable way to those living in Saudi Arabia and those not. Waad Mohammed especially makes the film thanks to her lead performance: she's charming and fills her character with childlike joy. A crowd pleaser that's as heartwarming as it is important sociopolitically, Wadjda is a joy to watch. 
I Lost My Body (2019)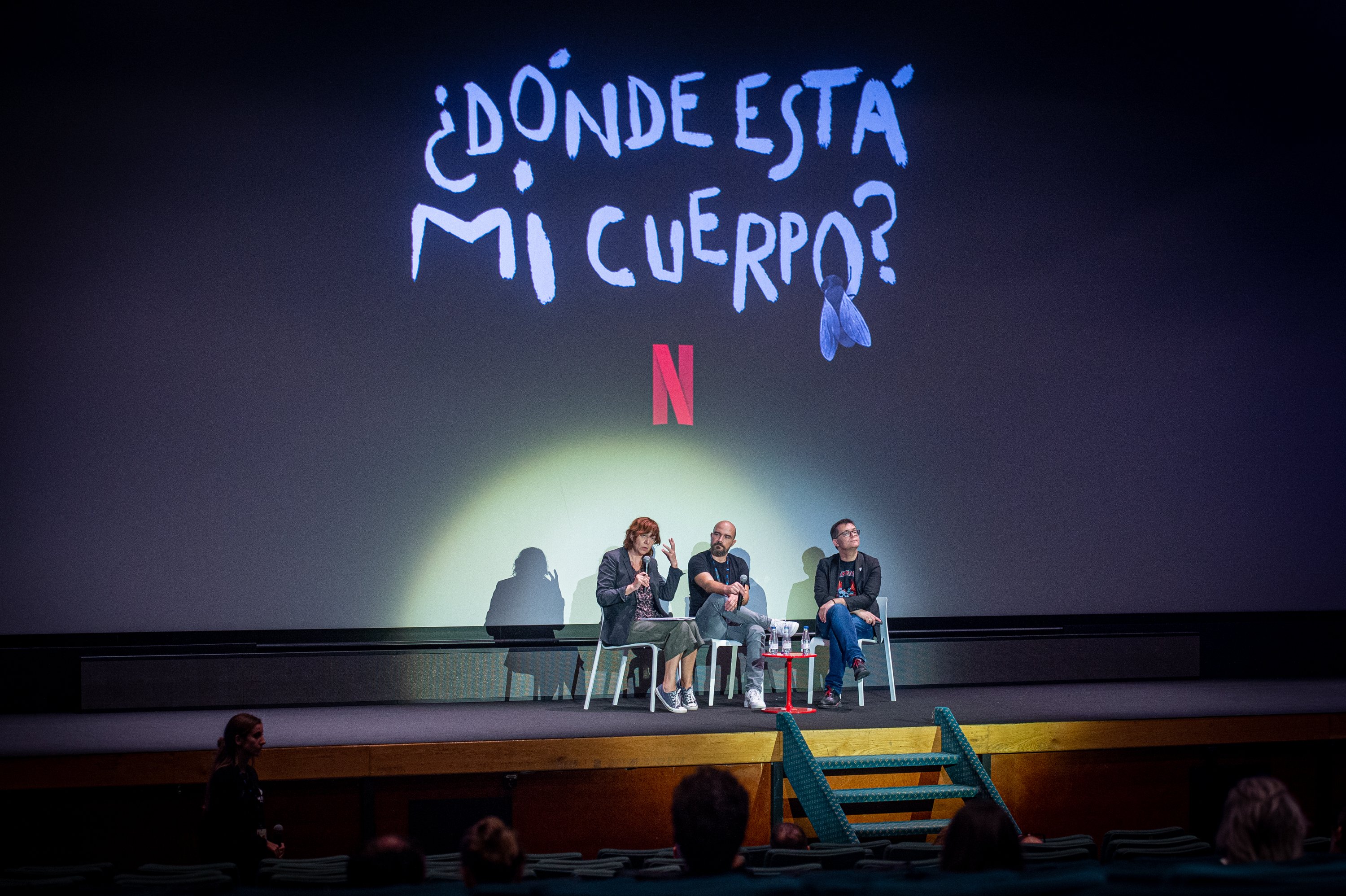 Country: France

Director: Jérémy Clapin

Cast: Hakim Faris, Victoire du Bois, Patrick d'Assumçao

Genre: Drama

Rating: TV-MA

Runtime: 1h 21m

Rotten Tomatoes: 96% (Critics) N/A (Audience)
Mirai (2018)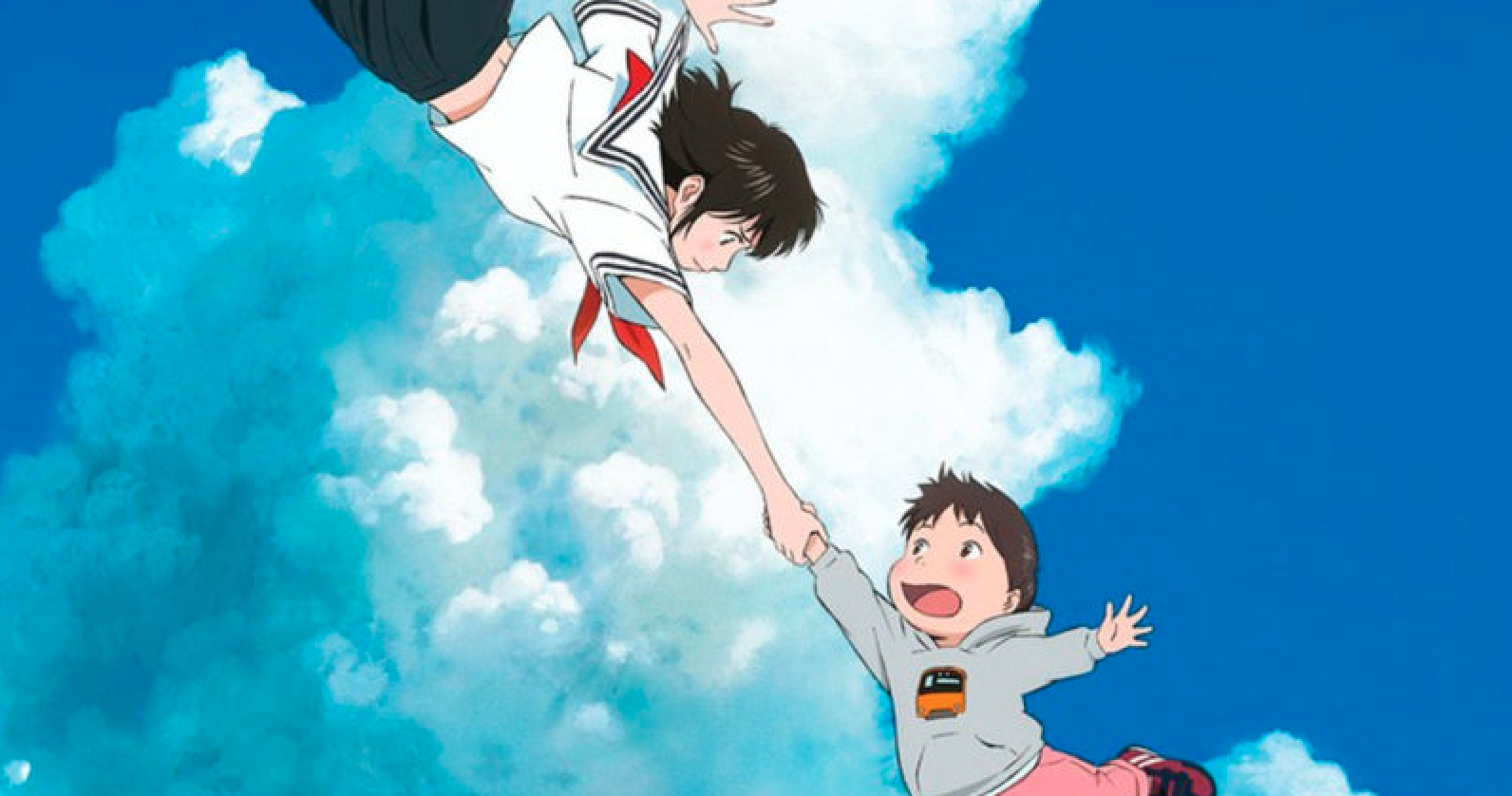 Atlantics (2019)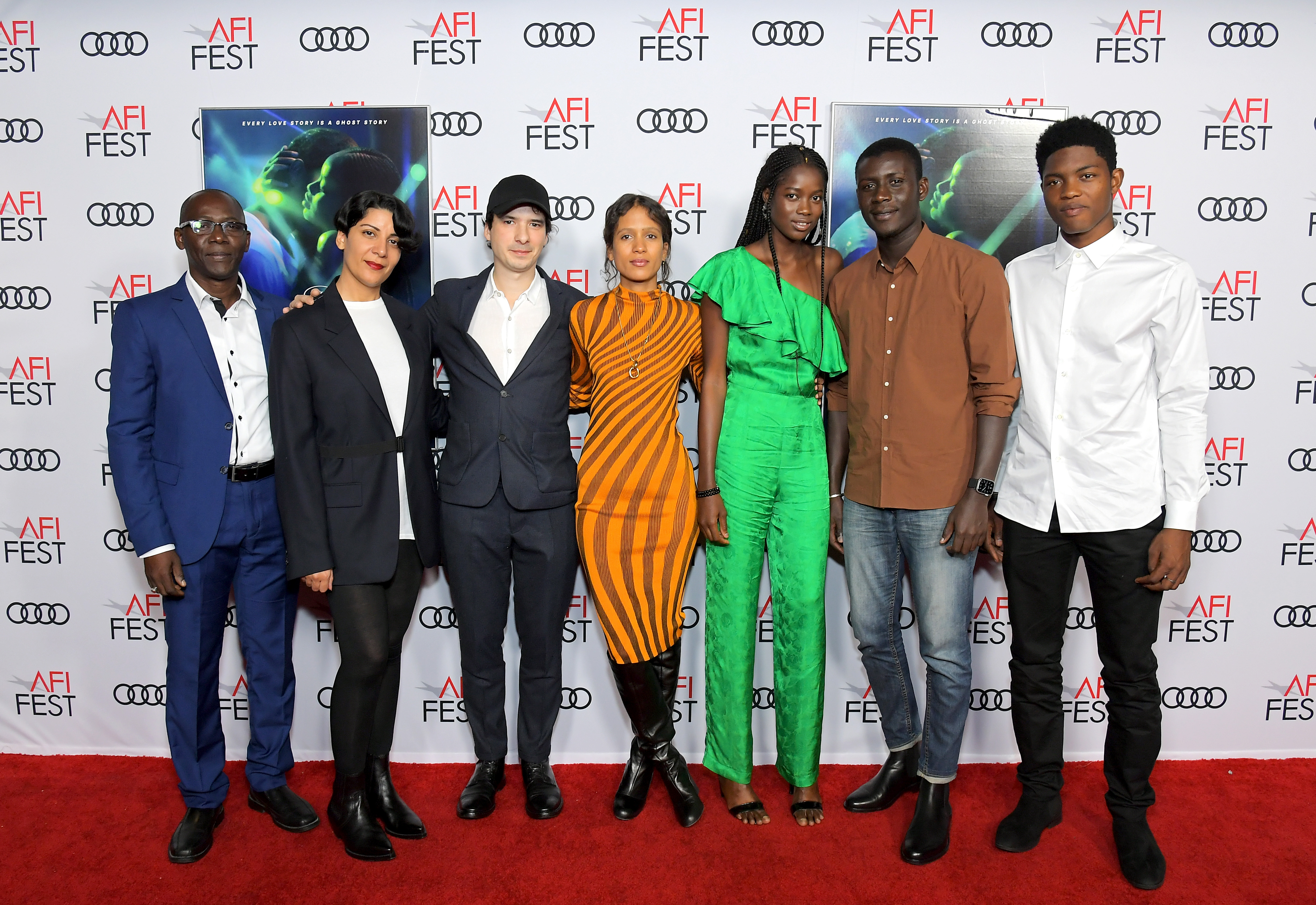 The Night Comes For Us (2018)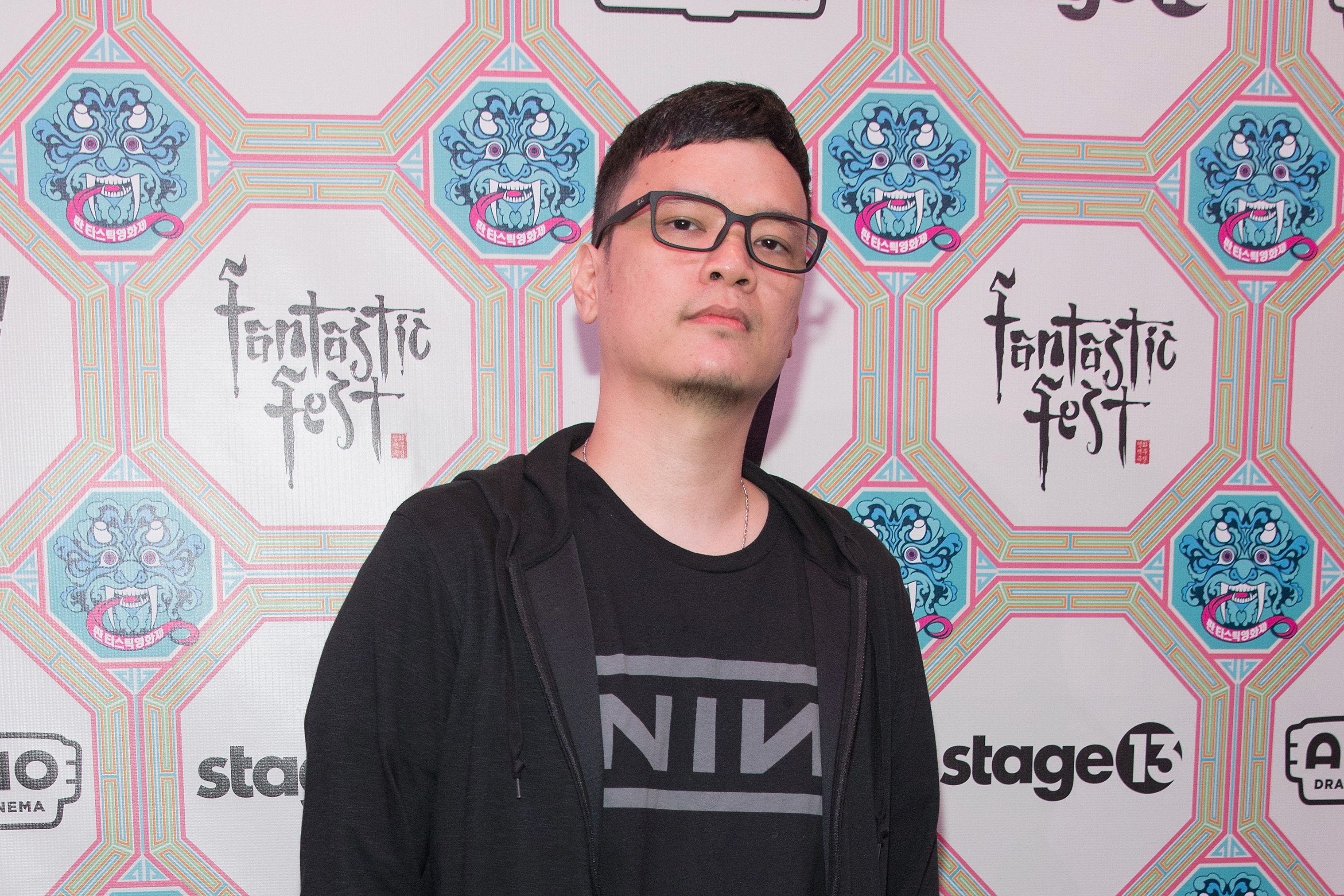 Country: Indonesia

Director: Timo Tjahjanto

Cast: Joe Taslim, Iko Uwais, Asha Kenyeri Bermudez 

Genre: Mystery

Rating: TV-MA

Runtime: 2h 1m

Rotten Tomatoes: 91% (Critics) 83% (Audience)
Roma (2018)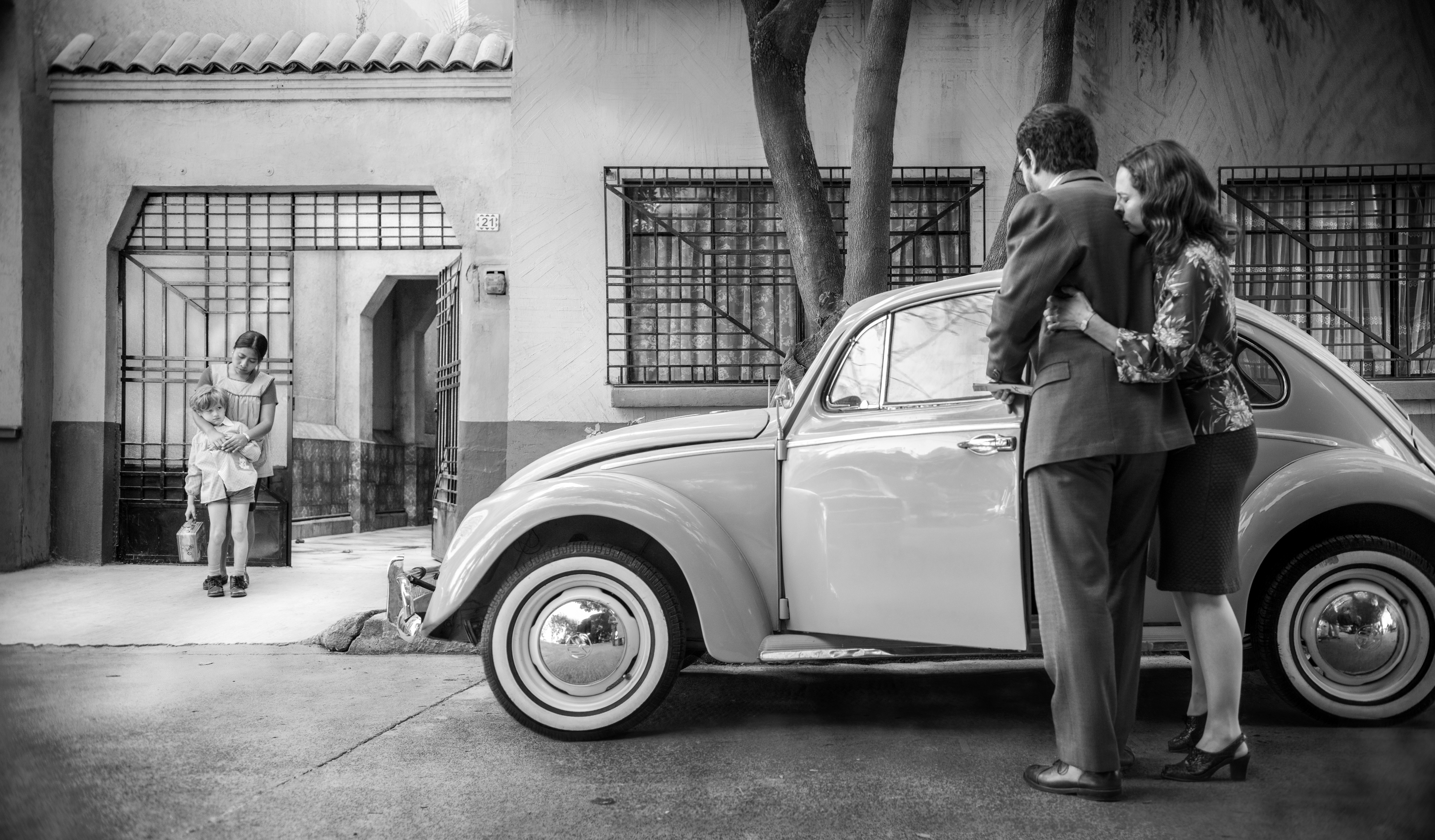 Country: Mexico

Director: Alfonso Cuarón

Cast: Yalitza Aparicio, Marina de Tavira, Diego Cortina Autrey

Genre: Drama

Rating: R

Runtime: 2h 15m

Rotten Tomatoes: 96% (Critics) 72% (Audience)
The Breaker Upperers (2018)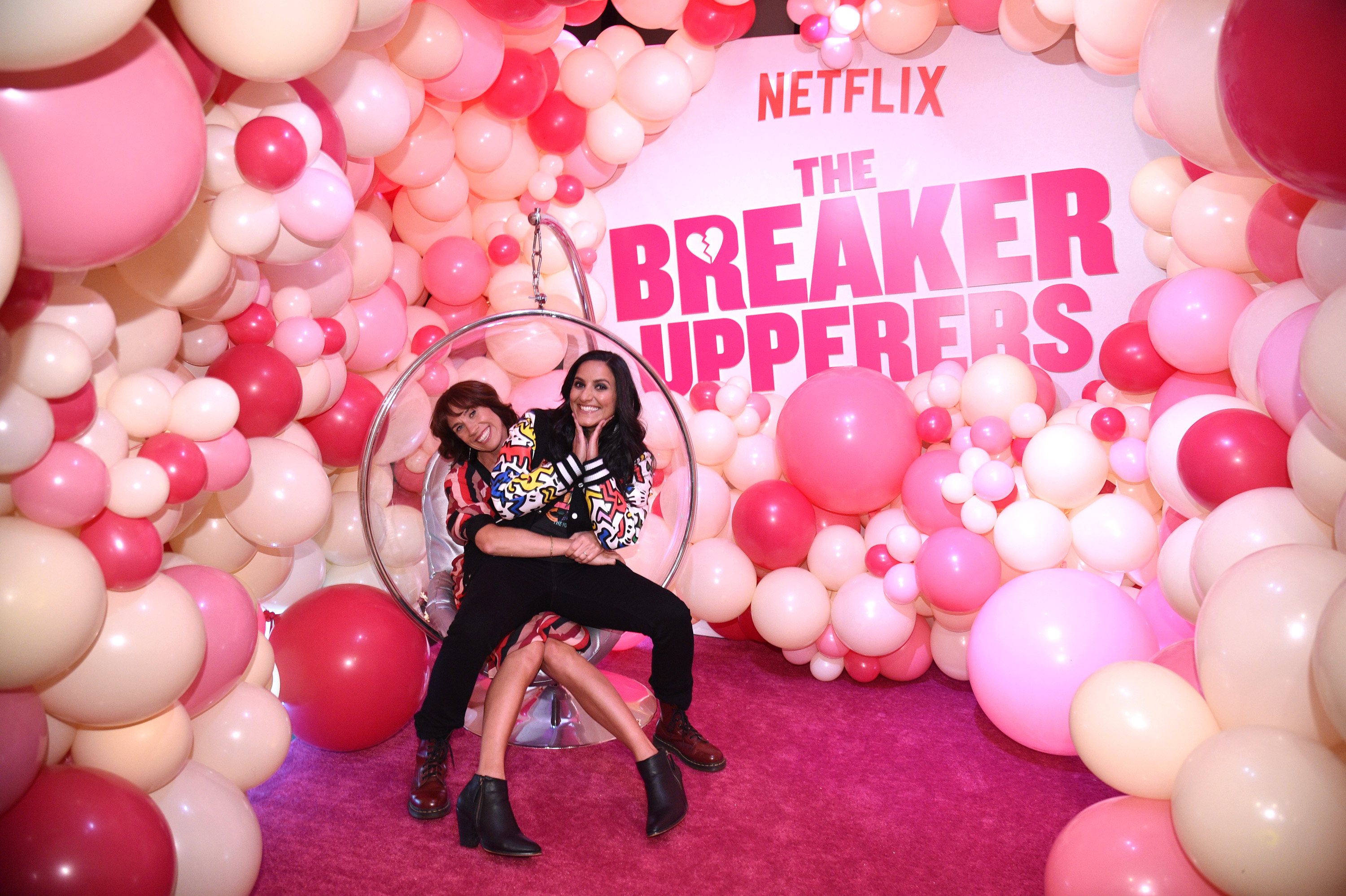 Skins (2017)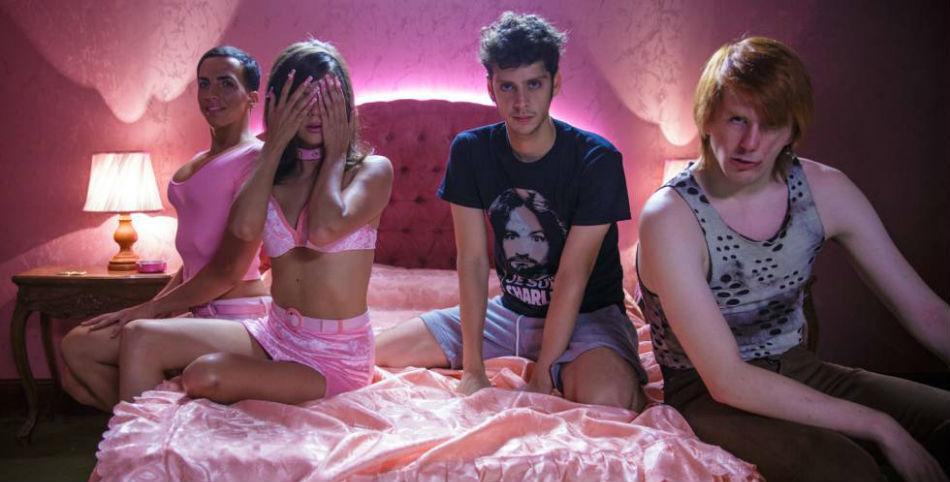 Country: Spain

Director: Eduardo Casanova

Stars: Ana Polvorosa, Candela Pena, Carmen Machi, Macarena Gomez

Genre: Drama

Rating: TV-MA

Runtime: 1h 17m

Rotten Tomatoes: N/A (Critics) 17% (Audience)
Brahman Naman (2016)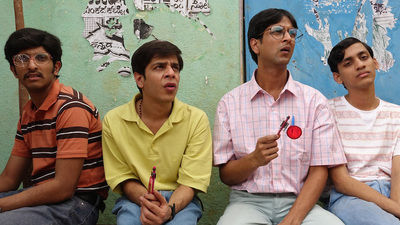 Country: India

Director: Qaushiq Mukherjee

Stars: Shashank Arora, Tanmay Dhanania, Chaitanya Varad

Genre: Comedy

Rating: TV-MA

Runtime: 1h 35m

Rotten Tomatoes: 75% (Critics) 45% (Audience)