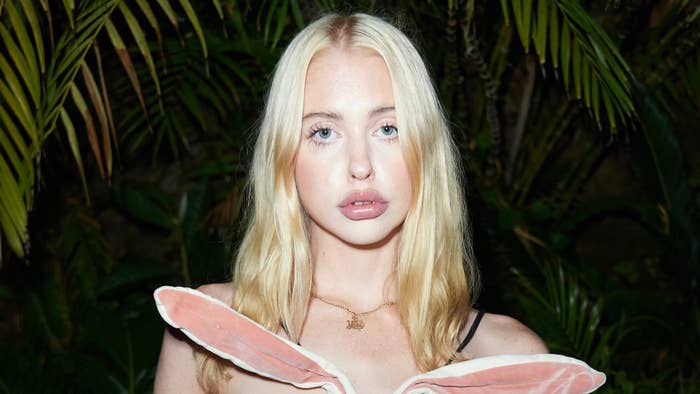 Euphoria star Chloe Cherry was reportedly busted for shoplifting a $28 blouse. 
According to Lancaster Online, the 25-year-old actress is accused of stealing the piece on Dec. 27, 2022, during a shopping trip in her hometown of Lancaster, Pennsylvania. Authorities say the theft took place at a shop called Jenny & the Clowder, located in the Building Character complex.
A store employee provided the police with surveillance footage that showed Cherry entering a dressing room with a Moda International shirt. The employee told cops Cherry purchased other items using a credit card, but the aforementioned garment was never charged, nor was it found in the store. 
Police say they confronted Cherry about the incident sometime last month, and that she admitted to taking the blouse before handing it over to them. However, her representative told TMZ law enforcement is painting an inaccurate picture of what really went down.
"In December, there was confusion over a blouse that wasn't properly charged to my client's credit card," the rep said. "In no way did she 'admit' to taking the blouse, since that was not the case. This story seems to be more about a local store trading on a celebrity's name more than anything else."
Building Character owner Marty Hulse and general manager Joel Henry claimed they were unaware that Cherry appeared in the HBO drama, and only learned about her acting career after police spoke to her mother.
"I know it sound piddly, but when it comes down to it, we're all small businesses," Hulse told Lancaster Online. "You're stealing from your neighbors."
Cherry faces one misdemeanor count of retail theft. Her first court hearing is scheduled for March 1.