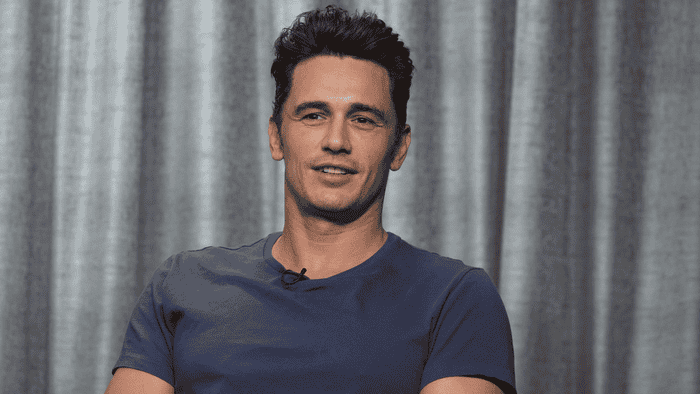 On Friday, James Franco filed a written objection to claims made by two women who say they were sexually exploited at Franco's no-longer-operating acting school, Playhouse West Studio 4. Those women, Sarah Tither-Kaplan and Toni Gaal, filed a lawsuit in October that alleged that the school allowed Franco and his business partners to exploit young actresses. Specifically they said that "widespread inappropriate and sexually charged behavior towards female students" occurred there, and that teachers levied their power by dangling opportunities for acting roles.
Franco's attorney denied all allegations at the time, and said that his client would be seeking damages for those claims. 
More recently, Franco's Friday objection (a.k.a. a demurrer) says that the allegations made by the two were "salacious" and attention seeking. 
"While the salacious allegations in the complaint have made great tabloid fodder, they are also false and inflammatory, legally baseless and brought improperly in the form of a class action largely to gain as much publicity as possible," says that demurrer, according to PEOPLE. 
"This lawsuit is a travesty of justice and the culmination of a meritless campaign that has unfairly tarnished a decent man's hard-earned reputation," it added. 
Franco's school operated from 2014 to 2017. In 2018, Tither-Kaplan came out with accusations that Franco had sexually exploited her. Those accusations were published in a January 2018 Los Angeles Times story that had allegations from four other women. In it, Tither-Kaplan says Franco removed safety guards during the filming of an oral sex scene while on set for the 2015 movie The Long Home.
In contrast to that, Franco's demurrer claims that Tither-Kaplan "always expressed gratitude" for the oppotunity to work with him in "Emmy-nominated productions." It goes on to say that she "knowingly engaged" in nude scenes with the actor, and that she posted "unsolicited tweets and texts" that spoke well of both Franco and the school. 
"The casting director and others involved with those films have confirmed that all actresses, including Tither-Kaplan, were aware of the nudity scenes ahead of time, that they were constantly checking to make sure the actresses felt comfortable, that they signed nudity waivers, and that no one — including Tither-Kaplan — ever complained," said the written objection.
It also alleges that Tither-Kaplan was looking to "jump on the [Me Too] bandwagon and insert herself into the media's insatiable appetite to ruin the next celebrity."
The demurrer goes on to say that Franco is an "ardent believer in the righteousness of the #MeToo and Times Up movements." It says that those movements have brought down "reprehensible individuals," but that Franco is an "innocent man" who's been ensnared in the campaign. 
"Franco is doing what is best for him: forcefully denying the scurrilous and false accusations but supporting his accusers' right to their day in court," said his attorneys, according to Variety. "In the end, Franco is confident that he will be vindicated."
Variety adds that the objection also argued that claims made against Franco have extended past the statute of limitations.